Prince Harry & Meghan Markle's NYC Trip Was 'A Huge Two Fingers Up To The Royal Family': 'The Feud Is Far From Over,' Expert Claims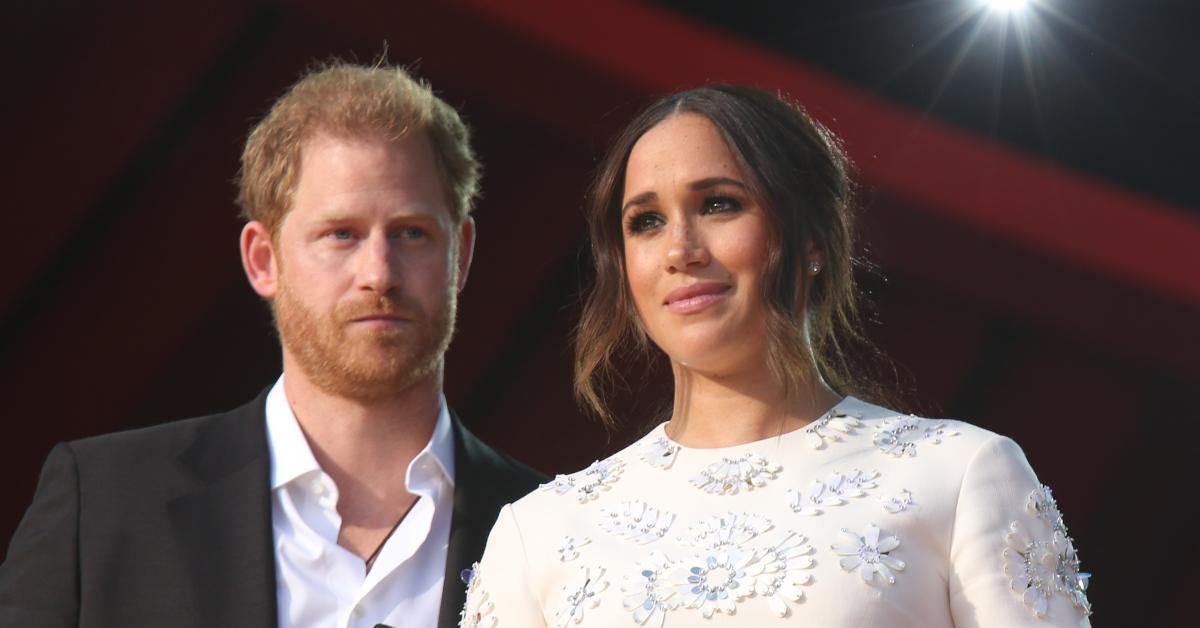 Meghan Markle and Prince Harry made their first public appearance last week when they visited New York, and expert Duncan Larcombe believes that while the two were trying to help the world — they urged people to get vaccinated at the Global Citizen Live event — there was another reason why they flew to the East Coast.
Article continues below advertisement
"Their stepping-out last week will no doubt be the first of many similar appearances and visits. Harry and Meghan are setting a precedent for their new line of work, and what they have decided they will be," he told Closer magazine. "They essentially did a royal visit, like they used to in the U.K. – just on their own terms and in their own way. So it seems they have quit life in the U.K. to do exactly what they did here over in the States. Their visit to the memorial last week makes them the first two 'royals' – if they can still be considered that – to pay their respects at the 20th anniversary of 9/11."
Article continues below advertisement
He continued, "There will no doubt be a lot of meetings at the Palace and talks over how they are going to approach Harry and Meghan's plans. This visit was a huge two fingers up to the royal family and shows the royal feud is far from over."
Larcombe wasn't the only one to critique the pair's visit, as royal expert Angela Levin didn't seem pleased that the two are still trying to stay relevant, despite uprooting their lives to California last year.
Article continues below advertisement
"The three-day visit felt like the launch of a woke alternative to the royal family that we have in the U.K.; a push for everybody to ditch them to follow Harry and Meghan, who understand young people and the issues that matter," she wrote for The Sun, calling their appearance at the concert "nauseating."
"Harry was like a cheerleader, or master of ceremonies, whipping up the crowd with shouts of 'Come on, we want this!' and the crowd yelling 'Yeah!' and Meghan chipping in with, 'It's got to happen.' When the reality is they are not experts about COVID-19 or climate change," the author continued. "It's all so vacuous and superficial, and aimed at a U.S. audience that's lapping it all up."