Rob Lowe Admits Meghan Markle & Prince Harry's Oprah Interview Was Not 'Shot At My House'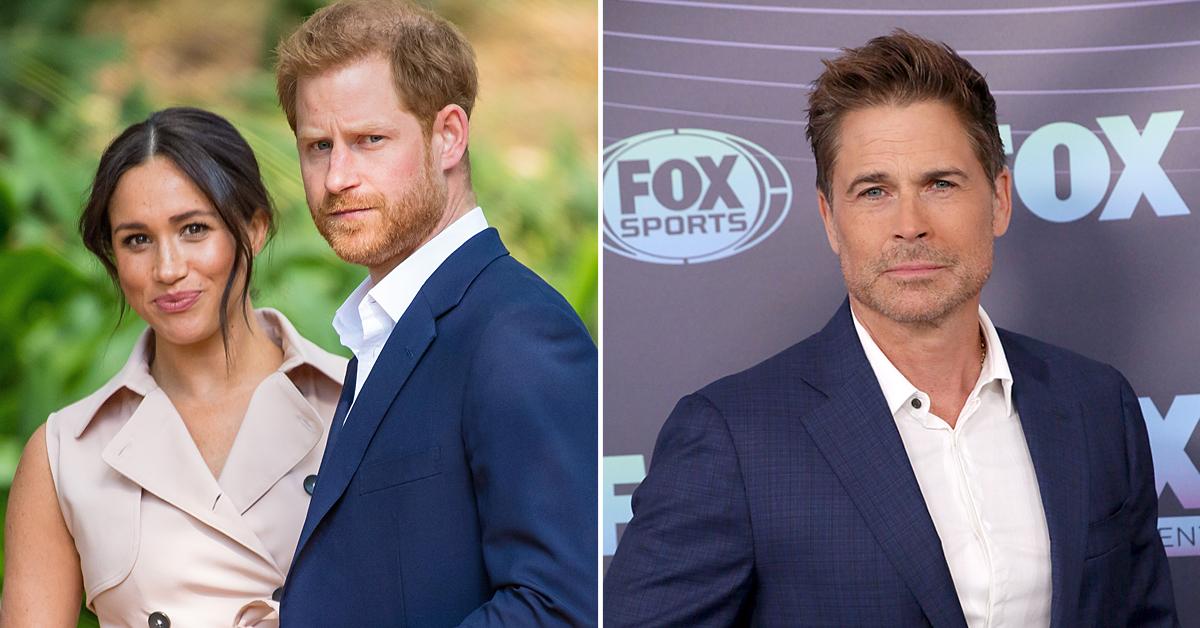 After it was rumored that Meghan Markle and Prince Harry used Rob Lowe's Montecito, Calif., home for the Oprah Winfrey interview, the actor finally revealed the truth.
Article continues below advertisement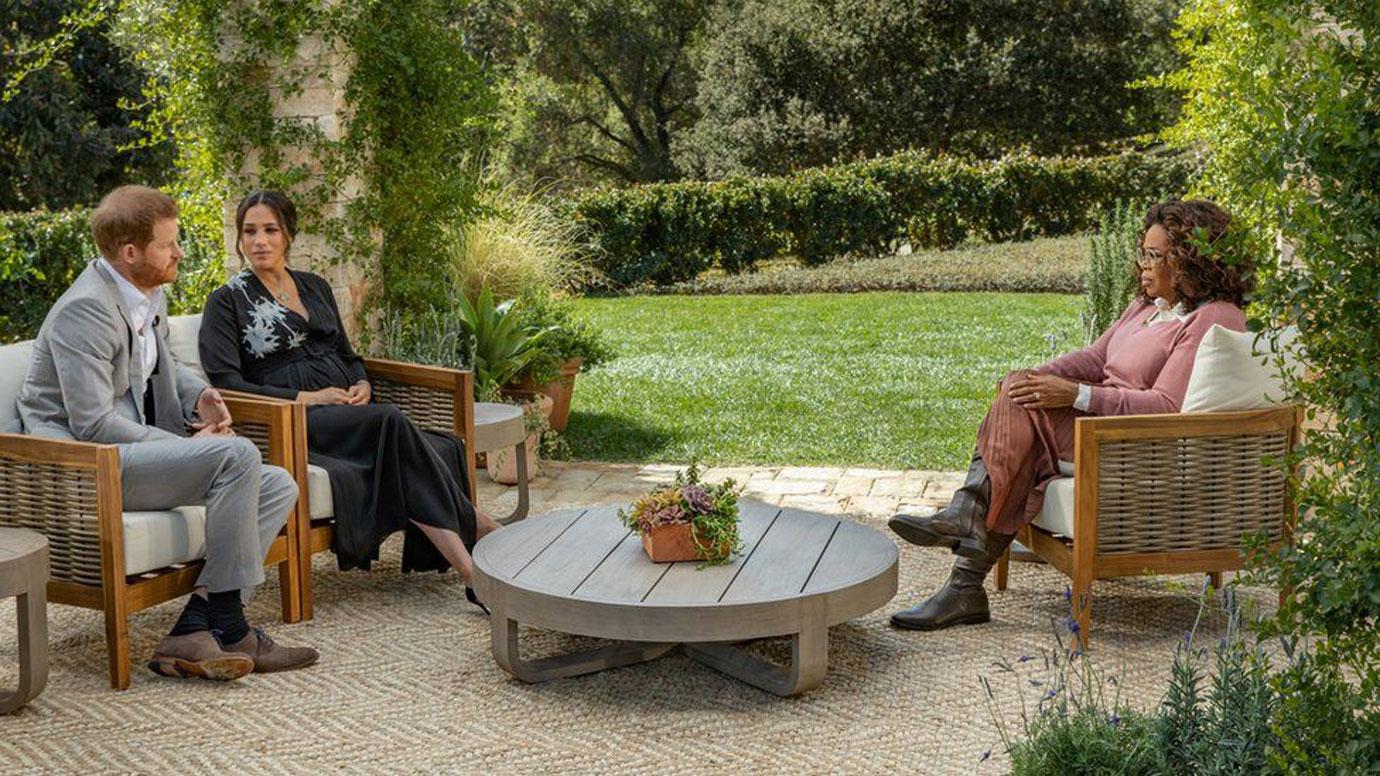 "Everybody thinks the interview was shot at my house, and then my friend, Ted Sarandos, who runs Netflix, everybody thought that they shot it at his house," Lowe said on E!'s Daily Pop show on Friday, May 21. "Here's my thing and I have no idea: I think they just plain old shot it at Oprah's. I swear to you, and they just said it was a mystery location. But, I don't know."
Article continues below advertisement
In March, Harry and Meghan dropped several bombshells during their chat with Winfrey. The interview took place outside, but the location was never revealed.
Article continues below advertisement
Lowe added that by Meghan and Harry moving into the community — they relocated in 2020 — it has "brought a lot of attention to [his] sleepy little town."
Article continues below advertisement
"The royals live over the fence from my very first house in Montecito," Lowe said. "They keep a low-profile. I saw Harry once driving. Let me tell you something, once the royals move into your neighborhood, the neighborhood is never going to be the same."
In January, the TV personality told James Corden that he saw Prince Harry in the neighborhood — rocking a different hairstyle.
Article continues below advertisement
"It was very, very quick — don't totally quote me on it — but it looked like he was wearing a ponytail. It looked to me, as a casual observer, that his hair had grown very long, and his hair was pulled back tightly by what I could only assume was a ponytail," he shared.
Article continues below advertisement
Meanwhile, Harry has made some friends after moving into the gorgeous area, where Ellen DeGeneres, Winfrey and others also reside.
"Just two days ago, Orlando Bloom sent me a message — because he's just down the road and we sort of keep in contact because of the paparazzi — he sent me a photograph which his security got of this long-haired guy with a beanie on, with his ear pods in, with his massive camera lying in the back of his 4x4 truck," Harry, 36, said on Dax Shepard's podcast. "A woman driving who did the peace sign sitting there as a distraction, and he is laid down in the back of this truck taking photographs of them out with their kid and whoever else is in that area."