Prince Harry Recalls Feeling 'Outside Of My Body' At Mother Princess Diana's 1997 Funeral, Says He Was 'So Angry With What Happened To Her'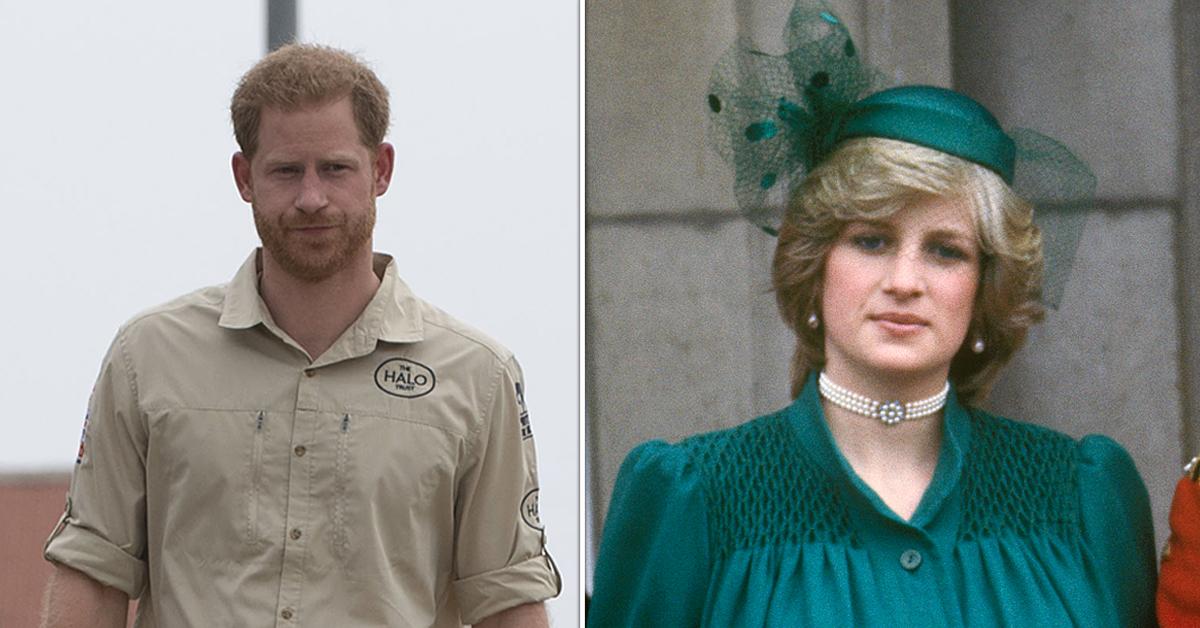 Prince Harry is sharing how he dealt with his mom Princess Diana's tragic death when he was just 12 years old.
Article continues below advertisement
"For me, the thing I remember the most was the sound of the horse's hooves going along the Mall, the red brick road. By this point both of us were in shock," he said, referring to his older brother, Prince William, while attending her funeral.
"It was like I was outside of my body. I'm just walking along and doing what was expected of me, showing the one-tenth of the emotion that everybody else was showing. This was my mum, you never even met her," the 36-year-old said in the new AppleTV+ series, The Me You Can't See.
Article continues below advertisement
Princess Diana died in 1997 after her car was chased by the paparazzi in Paris, France.
"I was so angry with what happened to her and the fact that there was no justice at all," Harry said about the incident. "Nothing came from that. The same people who chased her into the tunnel, photographed her dying on the backseat of that car."
Article continues below advertisement
Following Diana's death, Harry shared that no one would "talk" about his mother, and instead, he just learned to keep his "head in the sand and just crack on."
Article continues below advertisement
"I don't want to think about her because if I think about her then it's going to bring up the fact that I can't bring her back and it's just going to make me sad," he said. "What's the point in thinking about something sad, what's the point of thinking about someone that you've lost and you're never going to get back again? And I just decided not to talk about it."
Harry then admitted he turned to alcohol and drugs to help him cope with the trauma, which didn't help. After dating Meghan Markle, though, that's when things started to change.
Article continues below advertisement
"It was meeting and being with Meghan, I knew that if I didn't do therapy and fix myself, that I was going to lose this woman who I could see spending the rest of my life with," he said.
"You've sometimes got to go back and to deal with really uncomfortable situations and to be able to process it in order to be able to heal. For me, therapy has equipped me to be able to take on anything. That's why I'm here now. That's why my wife is here now," he added. "We chose to put our mental health first. That's what we're doing. And that's what we will continue to do."