Prince Harry Says 'History Was Repeating Itself' During His Relationship With Meghan Markle, Admits 'It's Incredibly Triggering To Potentially Lose Another Woman In My Life'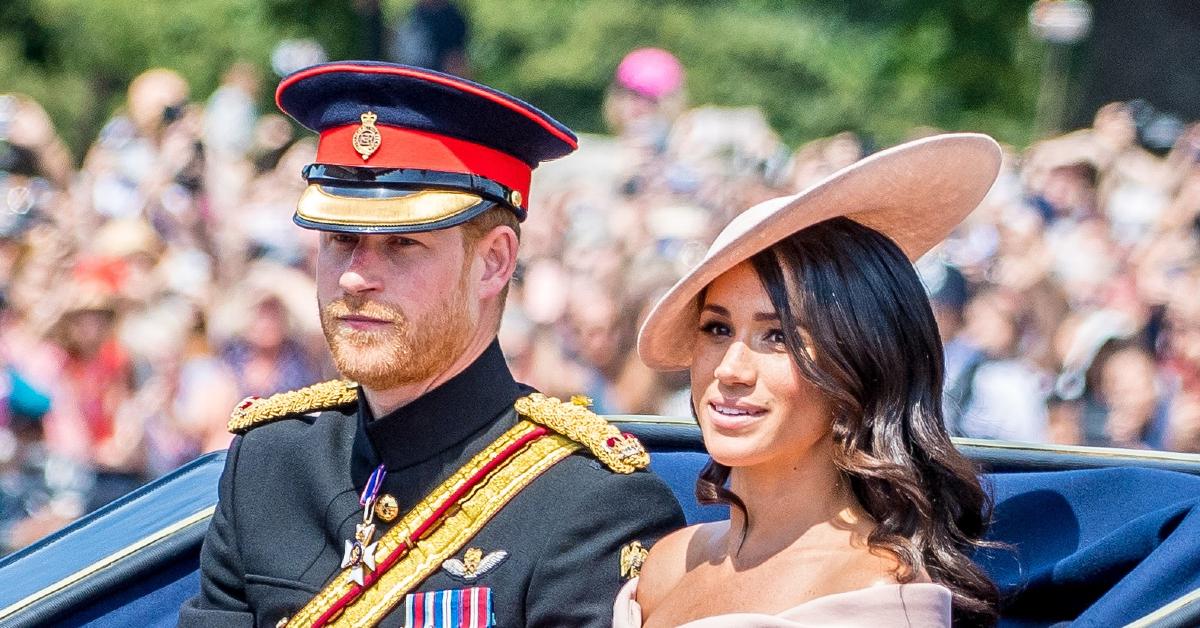 Prince Harry had to deal with his mother, Princess Diana, constantly being chased by the U.K. press when he was younger, and when he started dating Meghan Markle, he realized that he was experiencing déjà vu.
Article continues below advertisement
"Do I have any regrets? Yeah. My biggest regret is not making more of a stance earlier on in my relationship with my wife and calling out the racism when I did. History was repeating itself. My mother was chased to her death while she was in a relationship with someone that wasn't white and now look what's happened. You want to talk about history repeating itself, they're not going to stop until [Meghan] dies," he said in his new series, The Me You Can't See.
Article continues below advertisement
"It's incredibly triggering to potentially lose another woman in my life, but the list is growing. And it all comes back to the same people, the same business model, the same industry," he said, referring to how Princess Diana died in a car crash after the paparazzi chased her in Paris, France. "My father used to say to me, when I was younger, he used to say to both [Prince] William and I, 'Well, it was like that for me. So it's going to be like that for you.' That doesn't make sense — just because you suffered, it doesn't mean that your kids have to suffer."
Harry, 36, also touched upon what it was like to be around his mother, who was always being followed around by someone.
Article continues below advertisement
"I always wanted to be normal, as opposed to being Prince Harry, just being Harry," he said. "It was a puzzling life and, unfortunately, when I think about my mom the first thing that comes to mind is always the same one, over and over again: Strapped in the car, seatbelt across. My brother in the car as well, and my mother driving and being chased by three, four, five mopeds with paparazzi on."
"She was almost unable to drive because of the tears, there was no protection. One of the feelings that come up is helplessness. Being too young, being a guy too young to be able to help a woman, in this case, your mother. And that happened every single day until the day she died," he shared.
Article continues below advertisement
Harry also recalled his mother's 1997 funeral. "Without question, I was so angry with what happened to [Diana] and the fact that there was no justice at all. Nothing came from that. The same people who chased her into the tunnel, photographed her dying on the backseat of that car," he said.