Queen Elizabeth Sends Well-Wishes To Prince Edward On His Birthday — 1 Month After Snubbing Prince Andrew On His Big Day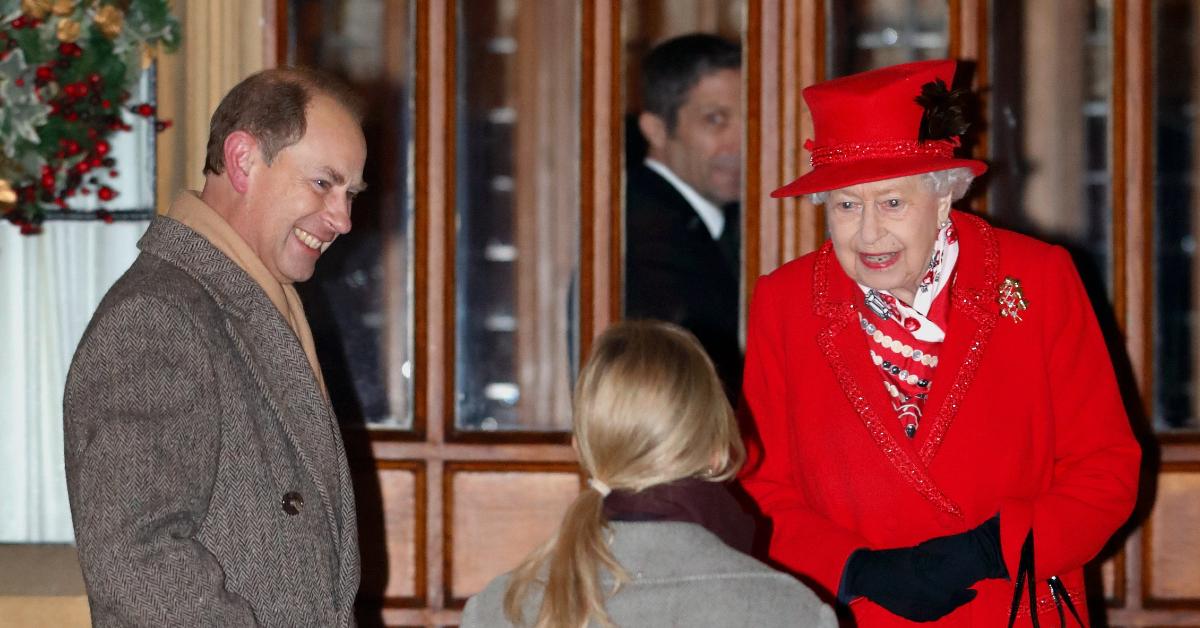 Queen Elizabeth made sure to send well-wishes to Prince Edward on his birthday — something she failed to do when Prince Andrew turned 62 on February 19.
"Wishing The Earl of Wessex a very Happy Birthday!" a photo of Edward was posted on The Royal Family's official Instagram page.
Article continues below advertisement
The day before Edward's big day, his wife, Sophie, Countess of Wessex, was out and about. "Swipe ← to see the highlights of The Countess of Wessex's day in Glamorgan. 🔬," the caption read. "As Patron of @scarfreeworld, Her Royal Highness visited @swanseauni to see the launch of the charity's new three-year to investigate the use of pioneering 3D bioprinting technology. 🌳 In Swansea, The Countess celebrated the city's @queensgreencanopy 'Champion City' status by planting a #JubileeTree in their new park. ☕ Her Royal Highness met volunteers at Matthew's House, which provides a safe space for vulnerable members of the community through their initiatives such as the pay-as-you-feel cafe and the Homeless Period Project. 👶 The Countess joined in some fun at Playhem, an indoor play centre that provides support for young parents at risk of isolation."
Article continues below advertisement
Meanwhile, Prince Andrew has remained out of the spotlight for the last few years, as he was accused of raping Virginia Roberts when she was 17 years old. However, the dad-of-two has denied the allegations, and last month, it was revealed that they had settled.
Article continues below advertisement
Since Andrew doesn't make much money, the Queen stepped in to help.
"No one has that kind of money but his mother," he said. "Andrew is not close enough to the Prince of Wales for him to fund that kind of money. He doesn't have any income."
Despite not having a great relationship with Prince Charles, it seems like the future King decided to help out his brother after all.
"Once it (money from the chalet) hits his bank account, he can pay back his brother and whoever else has lent him money," the source told the outlet, referring to his Swiss home, which he sold a few months ago. "But that payment (to Virginia) has to be paid on time. He can't rely on selling the chalet. Too many things can go wrong and the court won't wait for property queries."