Kate Middleton & Sophie, Countess Of Wessex Allegedly 'Tried Their Best To Reach Out To Meghan Markle' When She was Struggling, But 'They Were Rebuffed'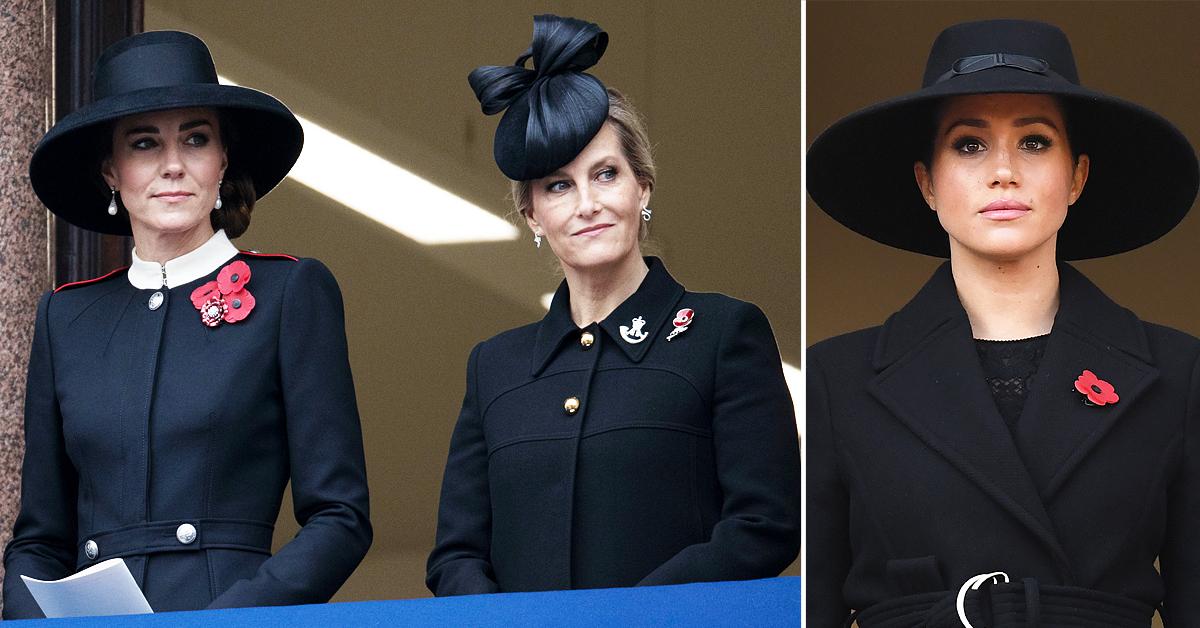 When Meghan Markle joined the royal family, she had a hard time adjusting to the rules. However, Kate Middleton and Sophie, Countess of Wessex reportedly made an effort to help the actress adjust.
Article continues below advertisement
"I think the context in this was Kate and Sophie had really tried their best, according to a source, to reach out to Meghan, apparently, she was struggling so much in 2019, and they were rebuffed," commentator Rachel Bowie claimed. "So, according to a source ... it's just a rehashing of what we kind of had already heard, I think."
Unfortunately, their attempts didn't work out, as the TV star, 40, and Prince Harry announced they were moving to the United States in 2020.
Article continues below advertisement
Since then, things have been awkward between Meghan and Kate, 40 — especially after the former threw her sister-in-law under the bus while talking to Oprah Winfrey in March 2021.
Article continues below advertisement
When the host asked Meghan if she made Kate cry, she answered: "The reverse happened, and I don't say that to be disparaging to anyone because it was a really hard week of the wedding and she was upset about something but she owned it — she brought me flowers, she apologized, a note apologizing – she did what I would do if I knew I hurt someone."
She added, "What was shocking – six, seven months after our wedding that the reverse of that would be out in the world. I would have never wanted that to come out about her, ever, even though it had happened. I protected that from ever coming out in the world."
"There wasn't a confrontation, I don't think it's fair to her to get into the details of that because she apologized and I have forgiven her. What was hard to get over was being blamed for something that not only I didn't do, that happened to me, and the people who were part of our wedding going to our comms. team and saying this didn't happen," Meghan said.
Article continues below advertisement