Queen Elizabeth 'Will Weigh' Prince William, Kate Middleton & More Before & After Christmas Dinner, Expert Says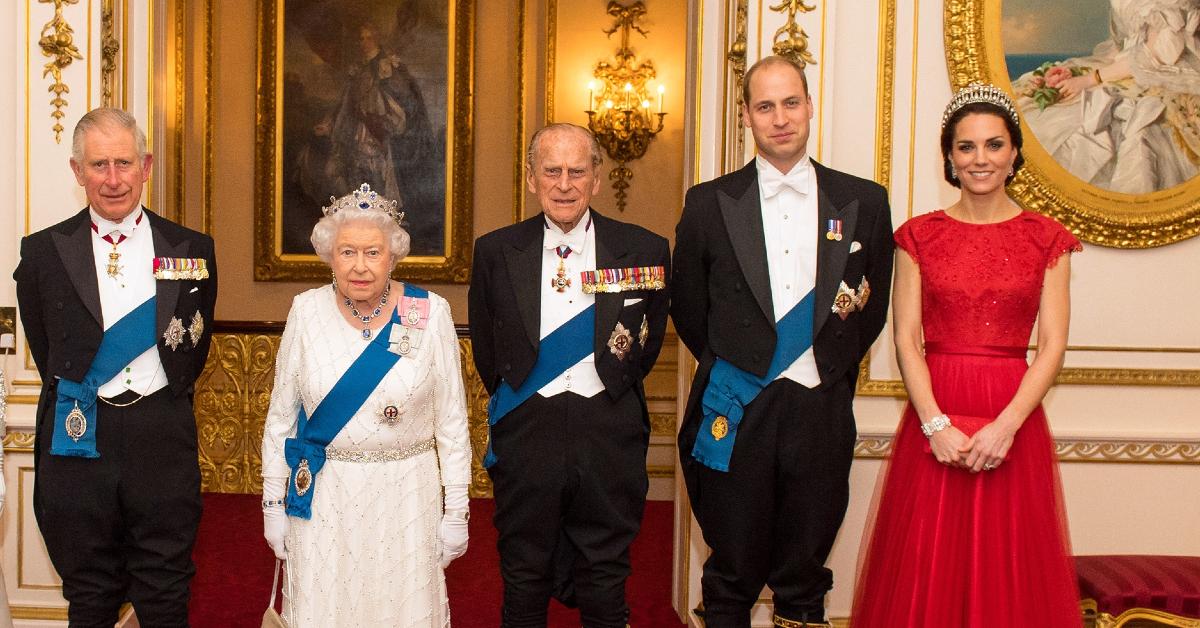 In the new movie Spencer, Princess Diana (played by Kristen Stewart) is weighed by Queen Elizabeth when she arrives at Sandringham for Christmas — a quirky tradition that is still kept up with today.
Article continues below advertisement
Guests have to "weigh themselves" on a pair of antique scales before and after their visit, royal expert Ingrid Seward noted. Even though it may sound crazy, King Edward VII started it back in the early 1900s.
Ultimately, the Queen, 95, wants to know that guests are "well fed" and enjoyed themselves.
Article continues below advertisement
As for what else the royals do on Christmas Eve, Seward said, "There will be a present-giving ceremony after tea. The presents are laid out in the drawing room on trestle tables covered with white linen table cloths. There will be an order of precedence, but the gifts won't be extravagant. There are mainly useful things, such as homemade jams, china or curios bought from country fairs.' Allegedly, Prince Harry once gave the Queen a shower cap that read 'ain't life a bitch.'"
Article continues below advertisement
"Then it will be time for some lethal martinis and a black-tie dinner," she continued. "There's a really careful old-fashioned placement, which the Queen does herself. It's always boy-girl-boy-girl."
Article continues below advertisement
Then, on Christmas, the family attends an 11 a.m. church service, followed by a huge lunch.
"Guests are expected to enter the dining room in order of seniority," Seward revealed. 'Then the head chef carves the turkey and, after lunch, the crackers are pulled. Paper hats are donned, but not by the Queen."
After watching the Queen's speech, they go for a walk. Guests then sip on tea and eat a huge iced cake.
The Queen's pups join in on the fun, too!
"Even the corgis — there were 12 when I was chef — have individual menus, usually involving a rotation of fresh rabbit, beef or chicken with rice and cabbage," former royal chef Darren McGrady shared. "We'd jokingly refer to the footmen responsible for the dogs, both named Paul, as 'Doggy One and Doggy Two.'"