Queen Elizabeth Is 'Unimpressed' With Prince Harry's 'Latest Interview And Found It Hurtful,' Insider Reveals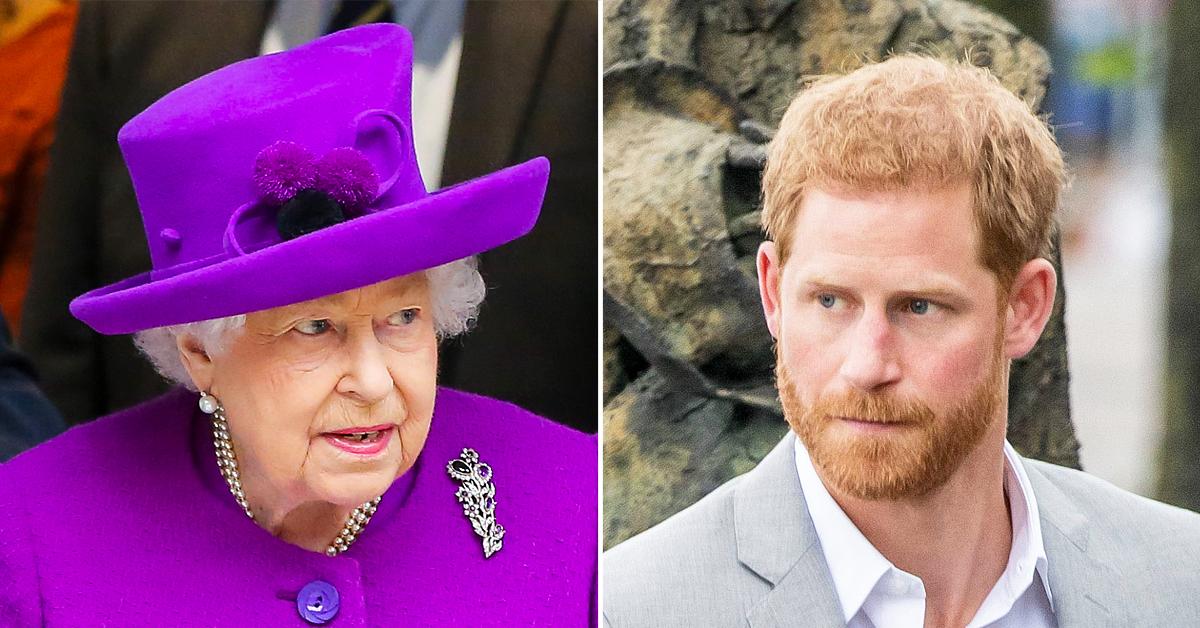 Almost a week after Prince Harry spoke candidly about the royals on Dax Shepard's podcast, the family is not amused, a source revealed.
Article continues below advertisement
"The Queen is unimpressed with Harry's latest interview and found it hurtful. It hasn't done their relationship any favors," an insider told Us Weekly, adding that Prince Charles and Prince William are "livid too."
While speaking with the Parenthood actor, the 36-year-old was brutally honest about how being a part of the royal family affected his freedom.
Article continues below advertisement
"It's a mix between The Truman Show and living in a zoo," he admitted. "The biggest issue for me was that, being born into it, you inherit the risk. You inherit every element of it without a choice. And because of the way the U.K. media are, they feel an ownership over you."
Article continues below advertisement
Needless to say, the comments didn't go over well with the matriarch, who "still ha a soft spot for Harry," the first source noted.
Meanwhile, Charles, 72, and William, 38, would prefer it if the red-headed royal would "discuss" his "opinions" in private.
Article continues below advertisement
"It definitely hasn't helped with healing the rift," the first source shared. "They feel it was thoughtless and irresponsible of Harry to once again shade The Firm so soon after Prince Philip's death, while the Queen is still mourning the death of her husband."
Harry, who stepped back from royal duties in 2020, also said that he was always going to escape the U.K. at some point.
Article continues below advertisement
"I was in my early 20s and I was thinking, 'I don't want this job, I don't want to be here. I don't want to be doing this,'" he said. "Look what it did to my mum. How am I ever going to settle down and have a wife and family, when I know it's going to happen again?"
Article continues below advertisement
Ever since Harry and Meghan Markle moved to California, things have been rocky between him and his family. However, it looks like he's trying to move on and enjoy his time on the West Coast.
"The only two people in the world that could have predicted where Harry and Meghan would be today is Harry and Meghan. This was the plan all along. Harry has wanted out of his family and the family business since he turned 20. If he hadn't found Meghan, he would have found someone else to help his escape," a source told The Royal Observer. "Finally he feels free. Harry has no regrets at all. He sees a bright future ahead for him and his family."
"California is now their home. There is no chance of them ever returning to live in the U.K. They hope to visit and would welcome family members to visit them in America, but they are never moving back," the source added.