Prince Andrew 'Could Be Forced To Give Up All Of His Military Titles In A Matter Of Weeks,' Source Predicts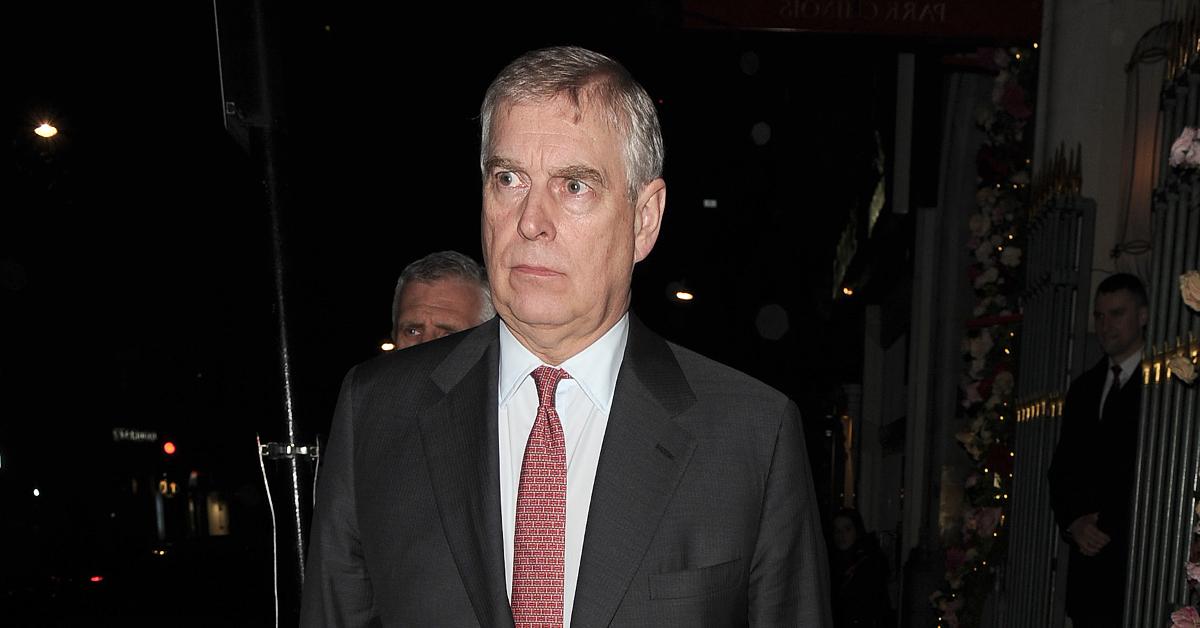 Is the end near for Prince Andrew? According to The Express, the royal "could be forced to give up all of his military titles in a matter of weeks," a source claimed. "Events are moving very quickly."
Article continues below advertisement
The dad-of-two is being sued by Virginia Roberts, who claims that he allegedly raped her when she was 17 years old. The trial will occur later this year, and it looks like his future in the royal family is up in the air — especially if he doesn't come out on top.
"If he loses the case, the question is: what do you do with him?" a source told The Sunday Times. "You can't make him resign like you would a normal person but he would be asked to put his dukedom into abeyance."
"Andrew is still patron of a heck of a lot of charities and they would have to go as well. He couldn't go abroad because of the risk of extradition so there would have to be a form of internal exile. He would need to scale back on his housing," the insider added.
Article continues below advertisement
On Tuesday, January 4, the Duke of York's lawyers will attempt to have Roberts' case thrown out, as she doesn't live in the United States at the moment.
Andrew has maintained his innocence the whole time, saying, "It didn't happen. I can absolutely categorically tell you it never happened. I have no recollection of ever meeting this lady, none whatsoever."
Article continues below advertisement
Some people think it would be beneficial for Andrew, who has remained silent this whole time, to make a statement about the ongoing ordeal.
Article continues below advertisement
"A lot of people would like him to make a clean breast of things, admit he should never have been at those houses, suck it up and then go quiet for ever," a source said.
"They are fed up that 'friends' of the duke have briefed the media that he is concerned the case may damage the monarchy and the Queen," another insider claimed. "He should stop trying to drag the Queen into it. She is beyond reproach."
Article continues below advertisement
The 95-year-old may not stand for Andrew's title, the Duke of York, to be taken away. "It was the title held by her father, George VI, before he became king and she bestowed it on her favorite son," the source said. "But he has disgraced that title."