Prince Andrew Could Be Stripped Of His Official Title After Meghan Markle & Prince Harry 'Set The Precedent,' Expert Claims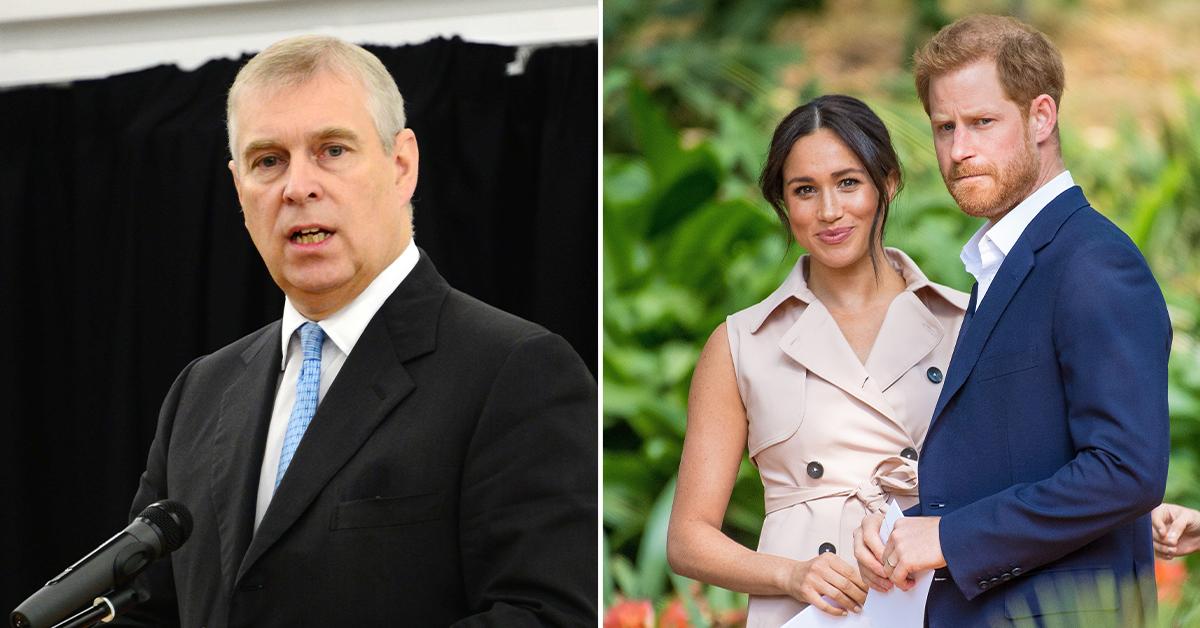 Prince Andrew has been in hot water in the past few months, and it doesn't look like things will get any better.
In 2021, Virginia Roberts sued the royal, claiming that he raped her at 17 years old.
Article continues below advertisement
However, the Duke is now fighting back, saying that since Roberts doesn't live in the United States, the case should be thrown out. The judge hasn't made a decision just yet, but expert Richard Fitzwilliams believes that if the trial happens, it is "highly improbable" Andrew will lose his official title.
Article continues below advertisement
"If he's going to step down from all royal links permanently, as Meghan and Harry have, then you look at the situation where they kept the HRH and didn't use it," he said, referring to how the pair left the royal family in 2020 but are able to still keep their titles of the Duke and Duchess of Sussex. "They've set the precedent in that sense. That may apply if he were to lose this case or were to be perceived to lose this case."
Andrew stepped down from his royal duties in 2019 after he admitted he ran in the same circles as late pedophile Jeffrey Epstein, and going forward, his future looks bleak.
Article continues below advertisement
"What might happen to Andrew is a form of 'internal exile,' where he might, for example, manage the royal estates or something similar," Fitzwilliams predicted. "He would lose his remaining links with charities and his military links. In a worse case scenario, if he were to lose the civil case against him, it might be agreed that he would keep his HRH but would not use it."
Article continues below advertisement
It's unclear how everything unfolds, but one thing is clear — it will be tough for Andrew to return to the spotlight.
"If he loses the case, the question is: what do you do with him?" a source told The Sunday Times. "You can't make him resign like you would a normal person but he would be asked to put his dukedom into abeyance."
"Andrew is still patron of a heck of a lot of charities and they would have to go as well. He couldn't go abroad because of the risk of extradition so there would have to be a form of internal exile. He would need to scale back on his housing," the insider added.