Queen Elizabeth's Piper Reveals Prince George Once Had A Small 'Argument Over A Toy Tractor' With His Son While At Balmoral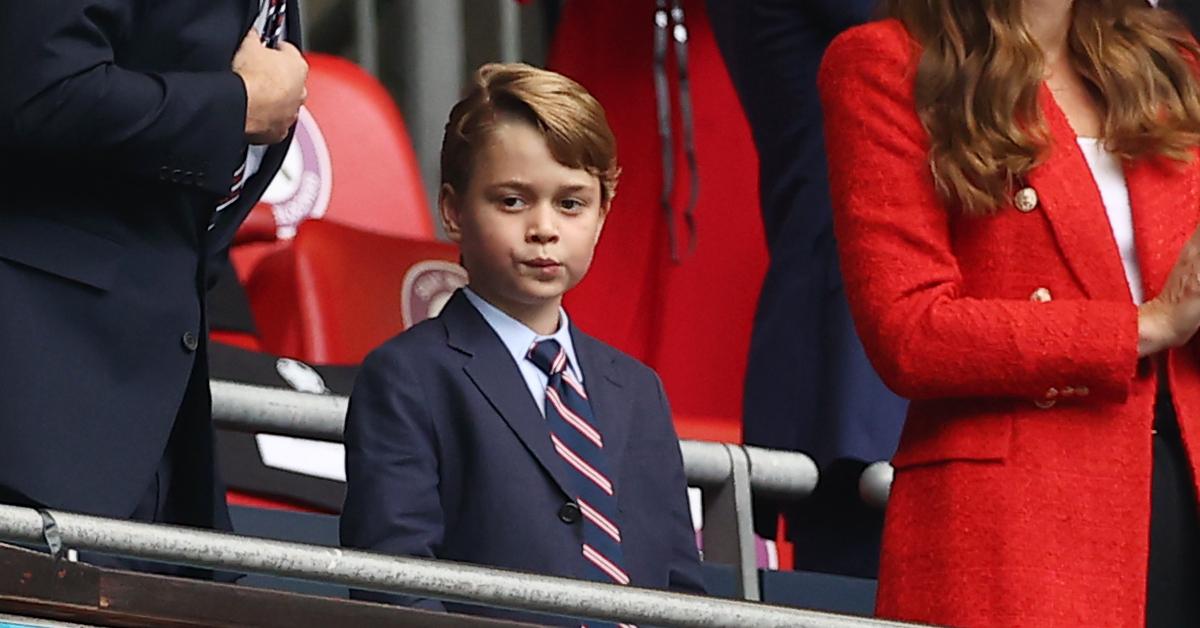 Even though Prince George is in the royal family, he doesn't always get his way! Queen Elizabeth's former personal piper, Pipe Major Scott Methven, recalled how the young tot got into an argument with his own son a couple of years ago.
Article continues below advertisement
The 95-year-old and her brood were looking after his children — Fearghas, now 8, and Lilly-Grace, now 15, after Methven's wife was diagnosed with terminal cancer and given only a few weeks to live.
"It just so happened that the [royal] nannies were there. They all mucked in and helped out. They [the children] stayed up at Balmoral Castle while I was away," he told The Telegraph of the playdate. "Kids are kids. They would maybe have a wee argument over a toy tractor, which was quite funny."
Article continues below advertisement
"Everybody looked after them," he shared with PEOPLE. "The chefs had them in the kitchen making sausage rolls ... They were brilliant. They had them doing everything. My son Fearghas, he's the same age as Prince George, so they would always be kind of jousting with each other because they both wanted to play with the toy tractors, so they would all tank about and have a great crack."
Article continues below advertisement
Methven also gushed over the Queen's compassion and hospitality during that trying time. "One morning when I went to the hospital, the Queen had arranged for strawberries and muffins to be made up in a basket for the nurses. She said, 'Make sure they get that,'" he recalled.
Ultimately, Methven is grateful that the Queen was so understanding of his situation.
Article continues below advertisement
"When I went back down to Windsor, on my first day back [after the funeral] the Queen said, 'I want to see you.' So, I [jokingly] said, 'Does this count as my return-to-work interview, Your Majesty?'" he said. "She just said she was really, really sorry and it was then all about 'How are the children now? Do they need anything?' All that sort of stuff. Just really caring again. A typical sort of granny."
"I still get a wee message every now and then just to make sure that I'm OK," he added. "So even now they're still checking up on me and making sure I'm OK. It's very endearing really. I got a message last Sunday and it is really nice. All the way through this the Queen was absolutely fantastic."