Biden Your Time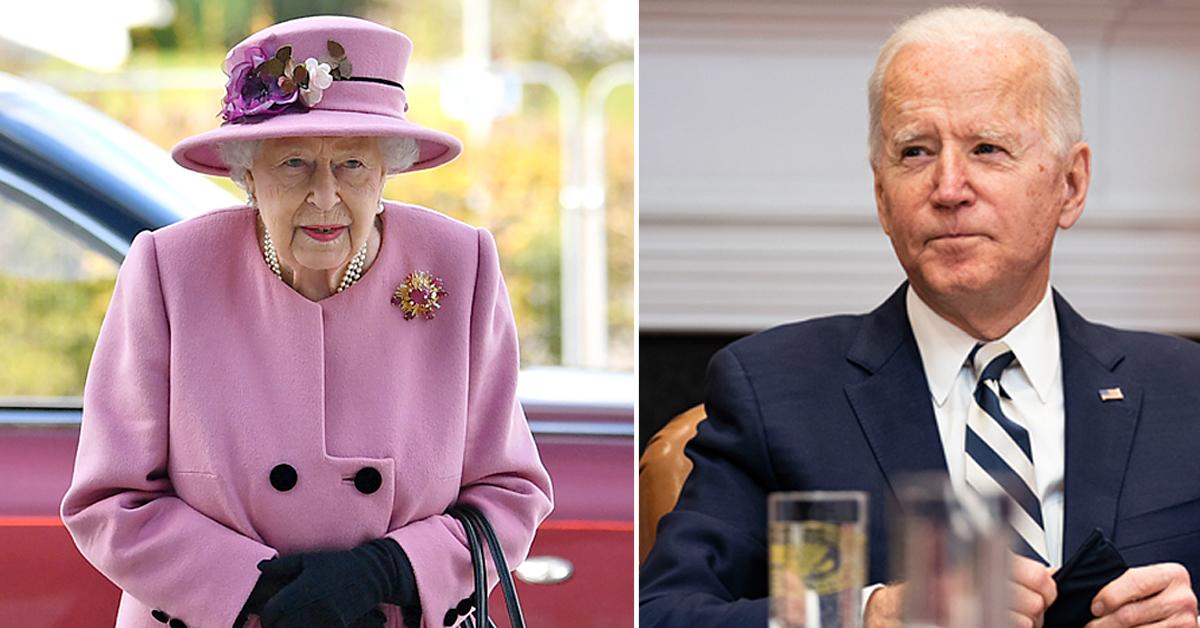 Last month, I told you the Queen was likely to keep up her extraordinary record of meeting every U.S. President during her reign when Joe Biden comes to England in June for the G7 summit.
But now it seems he may not travel just yet if Covid restrictions are still in place.
White House press secretary Jen Psaki said there was "certainly a possibility" that 78 year-old Biden wouldn't make it to Cornwall conference and a Buckingham Palace reception beforehand.
Article continues below advertisement
"It will be related to the advice of our health and medical team," she said.
At nearly 95, the Queen doesn't travel abroad anymore, and anyway she and 99 year-old husband, Prince Philip, have been shielding at Windsor Castle before he had to enter hospital.
Both have had Covid jabs, but it seems Biden is more cautious.
Article continues below advertisement
Her Majesty is not the only senior royal who wants to meet him.
Prince Charles wants a face-to-face meeting to discuss the "urgent issue of climate change" and win support for his ambitious Terra Carta (Earth Charter) initiative, which urges businesses to be more green.
Charles is willing to fly to America, but it's thought this might breach protocol, as the Queen is usually the first to meet a new President.
The Prince wrote to Biden in January to congratulate him and is said to be "hugely encouraged" that one of his first acts as President was to rejoin the Paris agreement on tackling climate change.
Charles and Camilla visited the White House in March 2015 and met President Obama and Biden, who was then Vice President.
It also helps that Charles has a good rapport with John Kerry, who Biden has chosen to be the U.S. climate envoy.
Funnily enough, although they had very different views on how to combat climate change, Charles and Camilla seemed to get on well with Donald Trump when they met him.