One Goes Orf Booze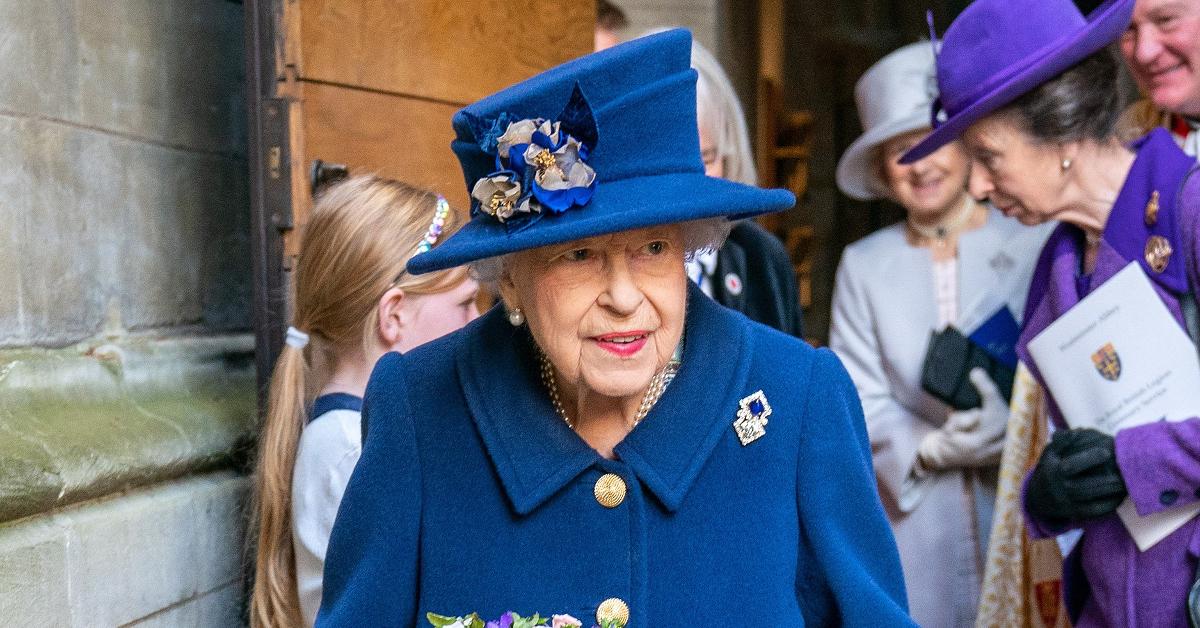 The Queen has given up drinking alcohol after advice from her doctors.
Well placed royal sources revealed Her Majesty recently decided to give up her favored Martini cocktails and now drinks only Malvern water and tomato juice.
Article continues below advertisement
The 95-year-old has been seen using a walking stick for the first time in many years, but insiders say she is generally in excellent health for someone her age.
A courtier said: "The Queen has a busy schedule coming up including the COP26 climate summit, and of course, next year the celebrations for her Platinum Jubilee.
"She wants to be in the best possible condition to enjoy those events next summer, and doctors recently told her that cutting down on drink would be helpful.
"She made the personal decision to give up alcohol totally, but she has never been a heavy drinker."
Article continues below advertisement
The Queen was said to favor a gin and Dubonnet at lunchtime and a Gin and Martini cocktail before dinner.
For decades, Prince Philip, who preferred a beer, would mix her drink, knowing exactly how she liked it.
Added a source: "Perhaps losing her husband earlier this year took away some of the pleasure of a pre-dinner drink.
"It was very much associated with the ritual of being with the Duke."
Article continues below advertisement
The Queen enjoyed a German Hock or glass or Rosé with dinner but was not a fan of champagne.
When she toasted visiting world leaders and other VIPs at banquets, she would take the glass to her lips but only sip a small amount.
During one economy drive, she substituted expensive champagne used for banquets with a supermarket cheap brand and told an aide: "Who can tell the difference when it is served wrapped in white cloth?"
The Queen Mother, who lived to 101, was known to have an extraordinary capacity for alcohol, drinking claret and port for lunch, followed by a gin and tonic in the evening and champagne at dinner.
The Queen's sister, Princess Margaret, was also a heavy drinker, liking gin and whisky.
Article continues below advertisement
Prince Charles likes a drink, but not in excess, and has become an expert on whiskies, loving a Laphroaig malt.
While Prince Andrew, in the doghouse for his sexual capers, doesn't touch a drop and has always been teetotal!