Queen Elizabeth 'Greatly Enjoyed' Meeting Former President Donald Trump, Writer Shares: 'She May Just Have Been Amused By Him'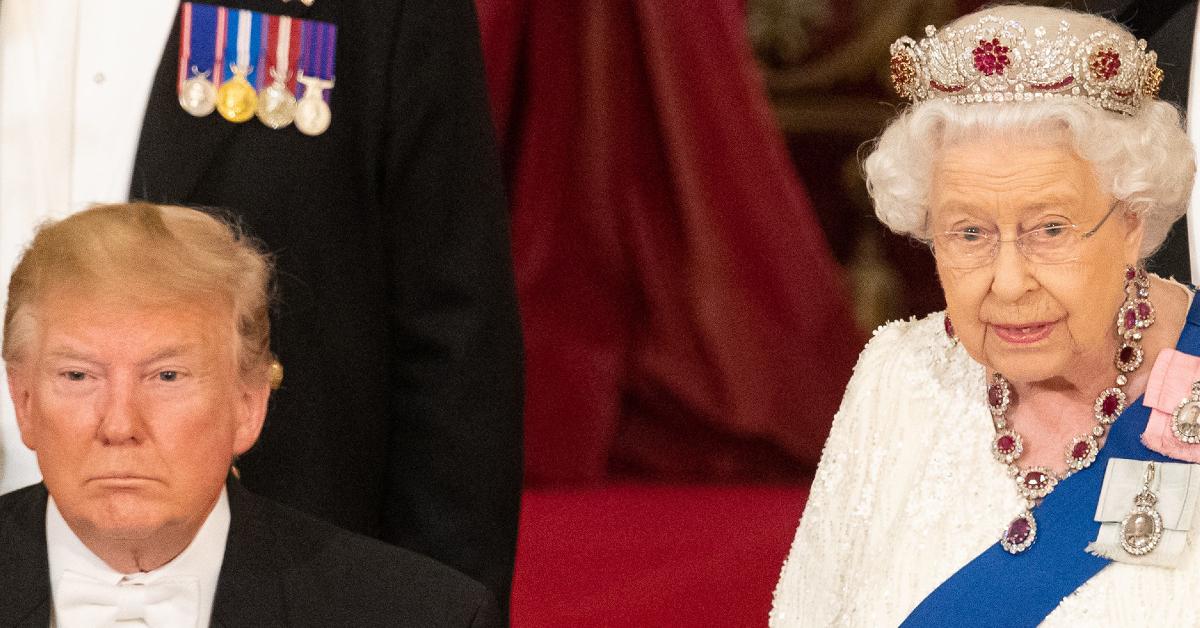 Queen Elizabeth has had the pleasure of getting to meet with a slew of presidents, including Donald Trump. The two got together in 2018 and 2019, and though the politician is a controversial public figure, it seemed like the matriarch enjoyed their time together.
Article continues below advertisement
"I understand that she greatly enjoyed her meeting with [President Donald] Trump," writer Hugo Vickers revealed. "And when he went to tea with her at Windsor Castle, she kept him there for an extra 10 or 15 minutes. She may just have been amused by him, but he would have been terribly excited to see her."
"But I do think that especially the second visit, the state visit, I understand from people who know her that she thought he behaved really very well and actually it was all a great success," he continued. "He couldn't have been nicer about her in his speech."
Article continues below advertisement
After Meghan Markle and Prince Harry left the royal family in 2020, Trump made it clear that he was on the Queen's side.
"I'm not a fan of hers. I wasn't from day one," the businessman said. "I'm not a fan of hers at all, and I think she's very disrespectful to the Queen. I think [Meghan] is very disrespectful to the royal family, but maybe most importantly to the Queen."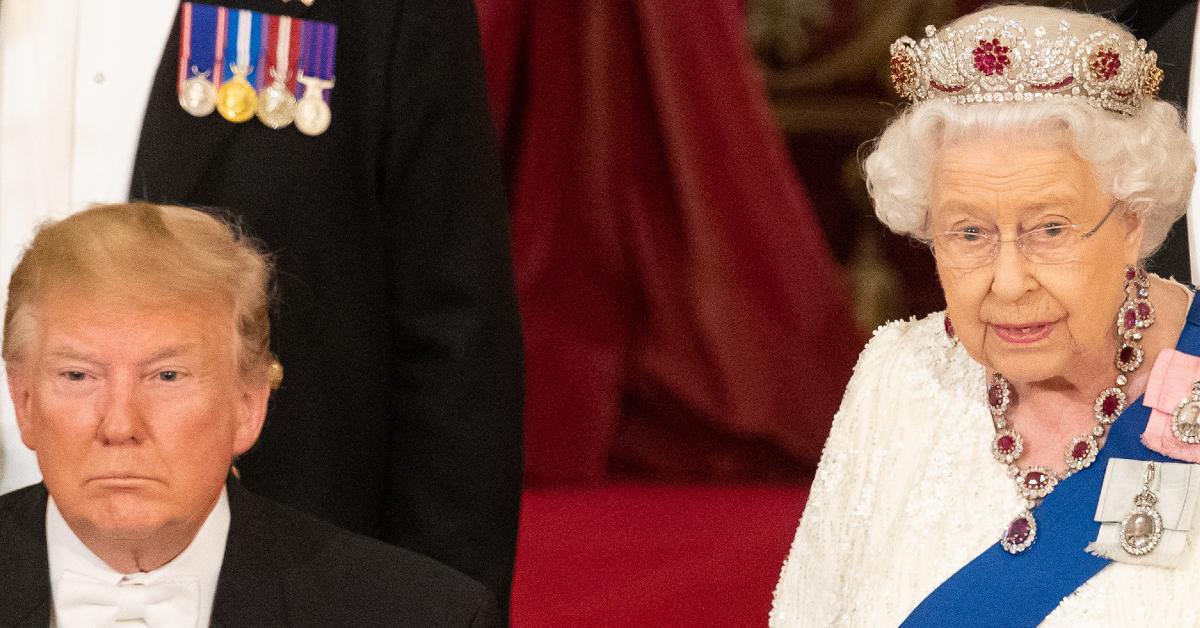 Article continues below advertisement
"I think Harry has been used horribly and I think someday he will regret it," Trump said of the red-headed royal leaving the U.K. "I think it's ruined his relationship with his family, and it hurts the Queen."
"I wish a lot of luck to Harry, because he's gonna need it," he added.
When the couple decided to move to the U.S., he took to Twitter to share his thoughts.
"I am a great friend and admirer of the Queen & the United Kingdom. It was reported that Harry and Meghan, who left the Kingdom, would reside permanently in Canada. Now they have left Canada for the US however, the US will not pay for their security protection. They must pay!" he wrote.