Come In Number 15!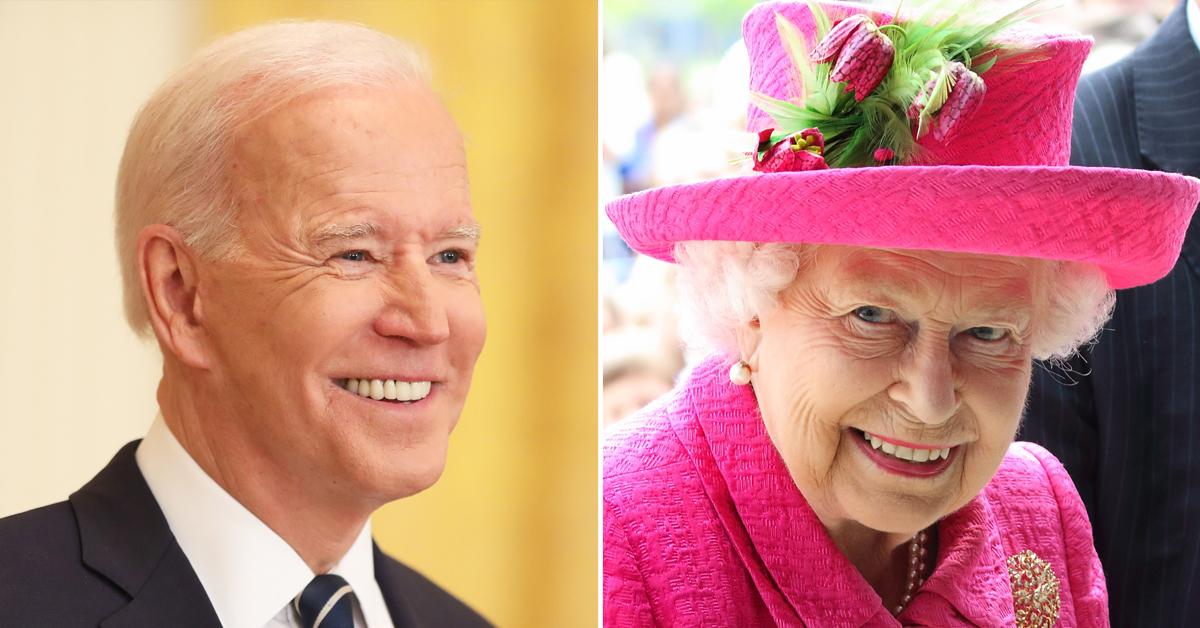 Looks like President Joe Biden will meet the Queen when he visits England for the G7 summit in June.
After weeks of deliberation, the 78 year-old has decided make the trip to Cornwall for his first overseas engagement — and a chat with Her Majesty is being lined up either in London or at Windsor Castle.
Article continues below advertisement
Asked if Mr. Biden would like to meet the Queen, his press secretary Jen Psaki replied: "Would he like to meet the Queen?
"Who wouldn't want to meet the Queen?
"We're still finalising what the details are of the trip … and we will have more to share as the final details are put together."
One topic Biden and the Queen could discuss is stammering.
The President overcame his stutter, like the Queen's father George VI, as portrayed in the film The King's Speech.
Apparently, Biden has said he found some of the techniques used by the king's speech therapist, Lionel Logue, as "very helpful."
As I revealed in a Royal Observer exclusive earlier this year, the Queen DID shake hands with Lyndon Baines Johnson at a White House dinner in 1957 — meaning she has met EVERY President in her 69-year reign.
Article continues below advertisement
She also met Herbert Hoover on that 1957 visit, which means Biden will be the FIFTEENTH President on her list!
But it's unlikely Biden's enthusiasm for the monarch will match that of his predecessor Donald Trump, who called her a "great great woman."
British ex-politician Nigel Farage, who acted as a warm up man for Trump on the campaign trail, recently visited him in Florida and reported he was very worried about her after Prince Philip's death.
Article continues below advertisement
"He expressed his sorrow that she was going through a really tough time," said Farage.
"His admiration for her is unrivaled with anybody else in the world.
"I don't think he respects anybody else quite like he does the Queen.
"He loves the U.K. and the Queen.
"He was concerned at the pictures of her being by herself at the funeral, looking cut up.
"He reaffirmed his huge respect for what she does."
From Hoover to Truman to Trump and now Biden.
No one else in the world has the life experiences of the Queen.