Queen Elizabeth 'Will Do Anything For A Quiet Life' & 'Buried Her Hand In The Sand' For 2 Years Over Controversy Surrounding Prince Andrew, Source Claims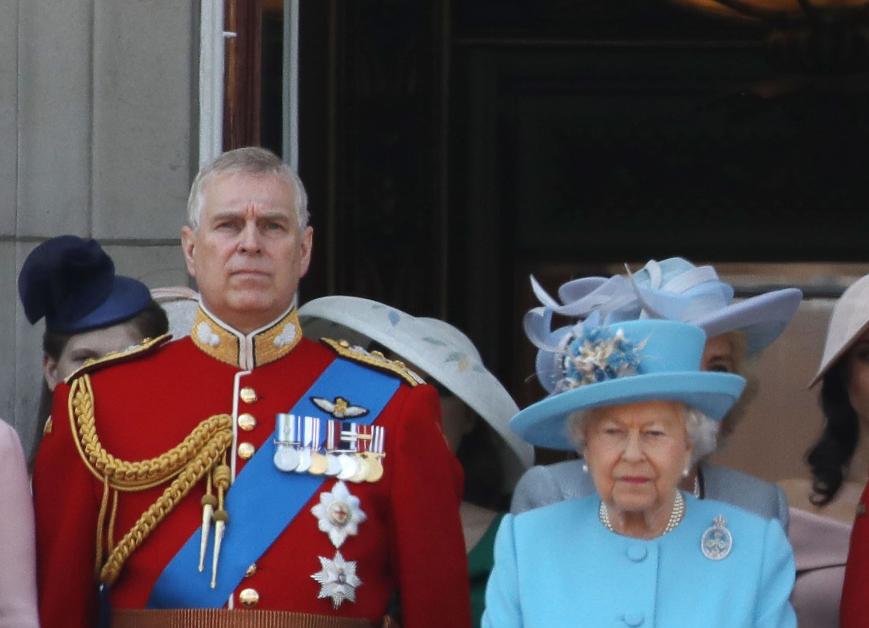 After Prince Andrew stepped down from his royal duties in 2019, Queen Elizabeth has stayed mum about the accusations against him (Virginia Roberts sued the royal for allegedly raping her when she was 17 years old).
Article continues below advertisement
Recently, Andrew tried to get his case thrown out, but a U.S. judge said he will face his accuser after all. As a result, the 95-year-old stripped him of his HRH title and patronages.
"With The Queen's approval and agreement, The Duke of York's military affiliations and Royal patronages have been returned to The Queen," Buckingham Palace said in a statement. "The Duke of York will continue not to undertake any public duties and is defending this case as a private citizen."
Article continues below advertisement
"She [the Queen] has had the opportunity to shut this down for the past two years, but she will do anything for a quiet life and buries her head in the sand on family matters," a palace source told The Times.
Article continues below advertisement
"He is quite sanguine about it. He was mindful of the intense pressures building on the institution and recognized it was the right thing to do," an insider added of Andrew.
Article continues below advertisement
"I think that Prince Charles and Prince William will both be incredibly angry with him," expert Angela Levin claimed. "They've been angry already but the fact that his case has been thrown out means that actually, he can't win in any way really, and certainly not in the public opinion, which is very important to the royals at the moment."
Article continues below advertisement
She continued, "Because there's all this dodginess with him and dodginess with Prince Harry and Prince Harry's book, a memoir, will be coming out at the same time, and would no doubt attack the royal family. Because it's all going to be about Diana and his getting millions for it, so there will be attacks there. So there's, it's very, very difficult for them to do their duty I imagine."