Balmoral Tales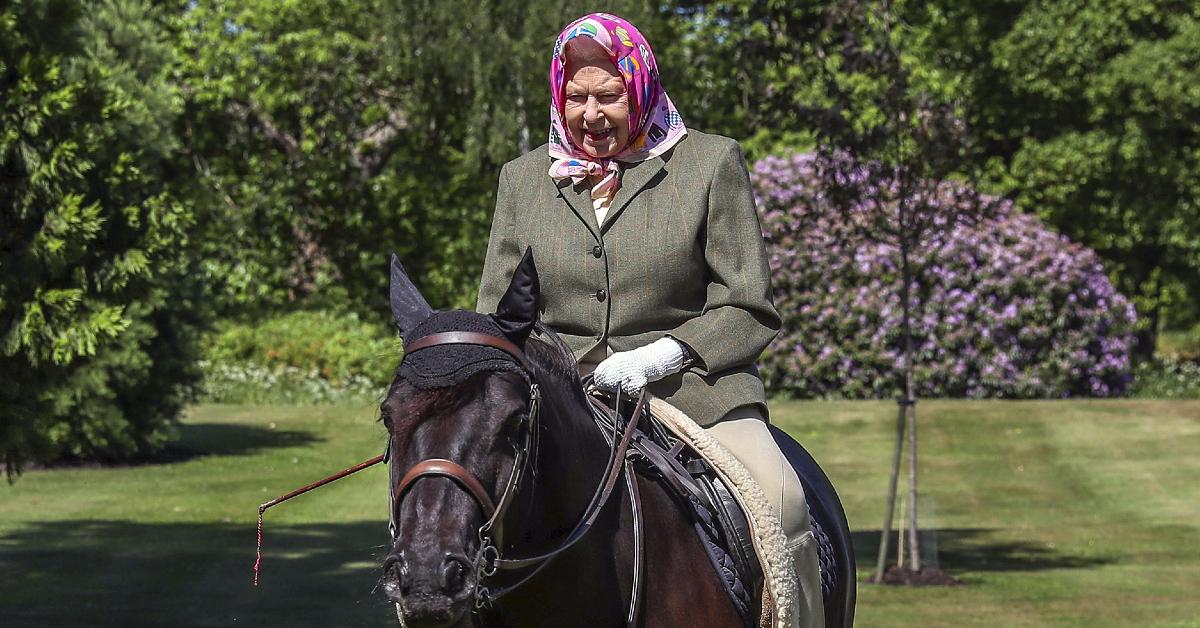 Article continues below advertisement
A highlight of her break is the annual visit by her current Prime Minister, who is invited with his or her partner for a long weekend.
Her 14th Premier, Boris Johnson, is expected to stay at the Castle on the River Dee with new wife Carrie in September.
And the subject of babies is due to come up after it was revealed Mrs. Johnson is expecting the couple's second child.
Tony Blair and his wife, Cherie, famously conceived their son Leo during their stay at Balmoral in 1999.
Mrs Blair was said to be embarrassed to take her "contraceptive equipment," according to a recent report in The Times, which also revealed other guests over the years left their prophylactics behind.
Article continues below advertisement
"One servant, sent up for the summer, ordered a supply online but the parcel was damaged in transit, causing him to blush when it was handed over.
"But if you ever need a rubber on royal residences you just have to know the right gardener — they use them to protect buds from frost!"
Anyway, I digress, back to the Prime Ministers!
Article continues below advertisement
The Queen was clearly delighted for the Blairs, and the following year she insisted on taking a photo of little Leo with the Queen Mother, who was then 100.
Blair revealed: "The Queen took the picture herself and thought it would be nice as they were a hundred years apart in age, and it would be something Leo could look back on in later life, which of course will be marvelous."
The Queen's early PMs — Winston Churchill, Anthony Eden, Harold Macmillan and Alec Douglas-Home — were at ease with the hunting, shooting and fishing life on royal estates.
Article continues below advertisement
Her first Labour PM, pipe-smoking Harold Wilson, got on well with the Queen and loved their barbecues at a remote cabin where Prince Philip would grill sausages and Her Maj would do the washing up, handing the plates to Harold to be dried.
Margaret Thatcher couldn't get her head round the Queen cleaning plates but saw the funny side and sent her a pair of rubber gloves as a present.
Article continues below advertisement
Mrs. T wasn't really into country pursuits and couldn't get away quickly enough, although stories that she didn't get on with the Queen were unfair.
The simple truth is that she was in awe of her, fainting twice in her presence and normally curtsying lower than anyone else when she met her.
David Cameron called Balmoral the Queen's "haven" and revealed she drove him around the estate at "break neck speed," once telling him she was "the only woman to have driven the King of Saudi Arabia."
Theresa May fit in well, with one source saying: "As well as staying for the whole weekend and going to church, Mrs. May had sensible shoes, tweeds and a Sunday bonnet in her luggage."
Carrie, take note!