Exclusive: Proof Meghan Markle Has Previously Leaked Stories To The Media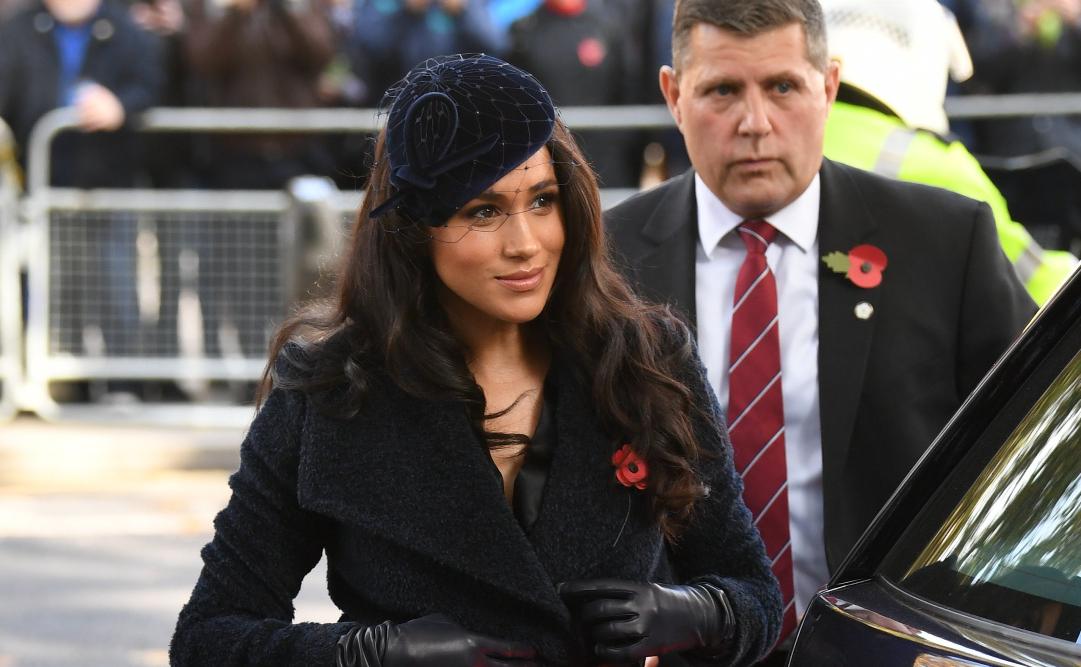 When photographer Jesal Parshotam was asked if Meghan Markle tips off the paparazzi ever since she married Prince Harry, he played coy.
Article continues below advertisement
"I'm going to have to say no comment," he said on the "Hollywood Raw Podcast." "You boys interpret that as you wish, but I can't say it's a categorical no and I can't say it's a categorical yes."
However, The Royal Observer has learned that the former actress, 39, has previously leaked stories to the media.
Article continues below advertisement
Article continues below advertisement
The reporter filed a request under Freedom of Information with the Los Angeles Press Department. The Freedom of Information requested that the report give away his source as a "rep" for Harry and Meghan.
The reporter cited the exact address in the document, which was provided to the LAPD.
Article continues below advertisement
That same reporter then cited a "source" in a report for The Daily Beast for an article titled, "Fearful Prince Harry and Meghan Markle Report Multiple Drone Flybys to LAPD, Will Now Pay for Own Security."
The source/publicist then went on the record to suggest the couple was dealing with "unimaginable" levels of press intrusion.
Article continues below advertisement
"They see these drones coming in at them, and they guess that they are being operated by photographers, but they can't just assume that. Meghan received racist death threats at the time of her wedding, so the terror threat is very real for them," the source told The Daily Beast.
Article continues below advertisement
But the royal family was less than pleased with Meghan's supposed tactics — especially since it's not the way Buckingham Palace deals with the media. "Most members of the Royal Family would find this unbecoming, given the tense relationship with the press for at least the last three decades," the source told OK!. "The Palace has long had its own way of doing things — silence is often the best when it comes to dealing with the British media, especially the tabloids. However, with Meghan, it seems she has an insatiable appetite to want to respond to everything that is reported about her, or the Sussexes."
"Every time someone is quoted as a 'friend' of Harry or Meghan, post Royal life, make no mistake, that is their publicist," the insider said.
Article continues below advertisement
While speaking with Oprah Winfrey in March, Meghan and Harry said that the press played a big role in why the left the U.K. for good.
However, Parshotam made it clear that when he interacted with Meghan before she married Prince Harry, she was very kind to the paps.
Article continues below advertisement
"I don't think I have a relationship with these people but when Meghan talked about the press and Harry talks about the press, in my personal experience, it wasn't like that. Every time I have photographed Meghan, she has laughed, she has said hello, she has smiled. That day in Toronto, she talked about me wearing a better jacket — is that someone who doesn't like the press? The funny thing about that is Meghan has also posed with paparazzi. I have seen images of her standing next to paparazzi," he spilled.
"The photographer has his arm around her, he's standing next to her. Meghan also used to organize set-ups. She would ask an agency, 'I am turning up to a restaurant, event, can you photograph me coming in?' She herself had a relationship with the press before she got into a relationship with Harry. I felt like she knew how to manipulate and knew how to use the media in her favor previously to her relationship with Harry," he added.