Princess Eugenie & Her Family Moving Into Prince Harry's Frogmore Cottage After He's Evicted By His Family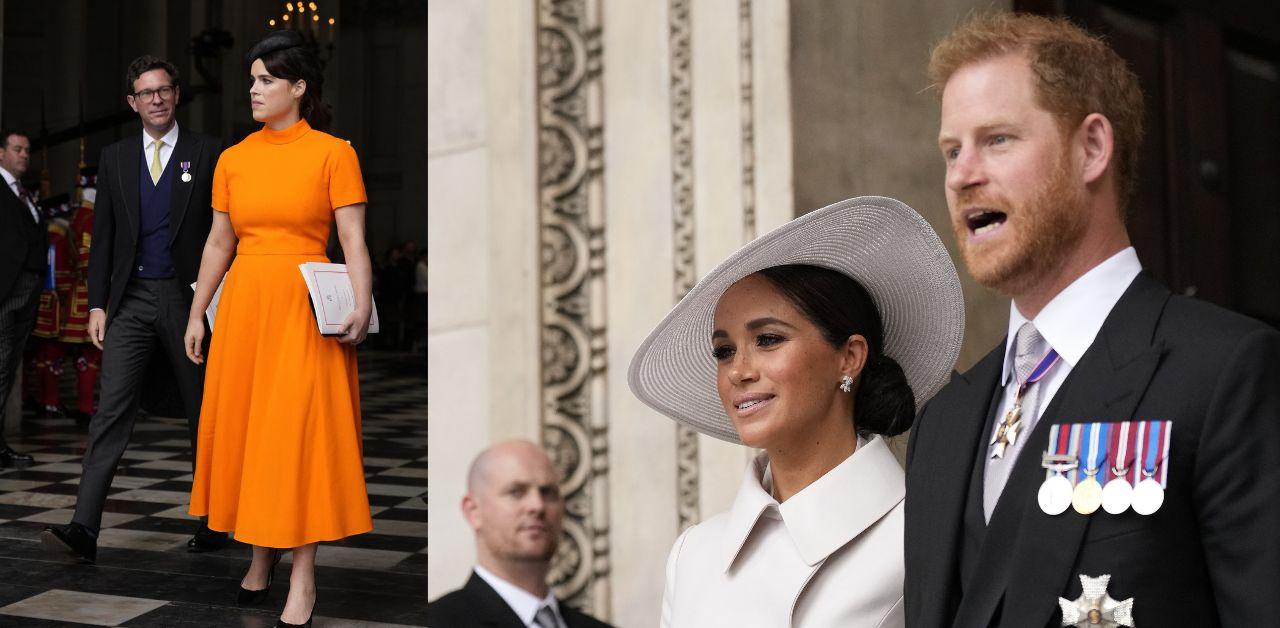 Prince Harry and Meghan Markle might have been shocked by their recent eviction from Frogmore Cottage, but that doesn't mean the property will remain empty.
Though the Sussexes have to vacate the estate before King Charles' coronation, Princess Eugenie has moved into the home and is even helping to box up her cousin's belongings.
Article continues below advertisement
A source close to the princess shared that the Spare author "couldn't be happier" for his family member after learning about her change in address. Prior to the move, Eugenie and her husband, Jack Brooksbank, split their time between the U.K. and Portugal, but she is "determined to have the baby in the U.K. and bring up her children in England."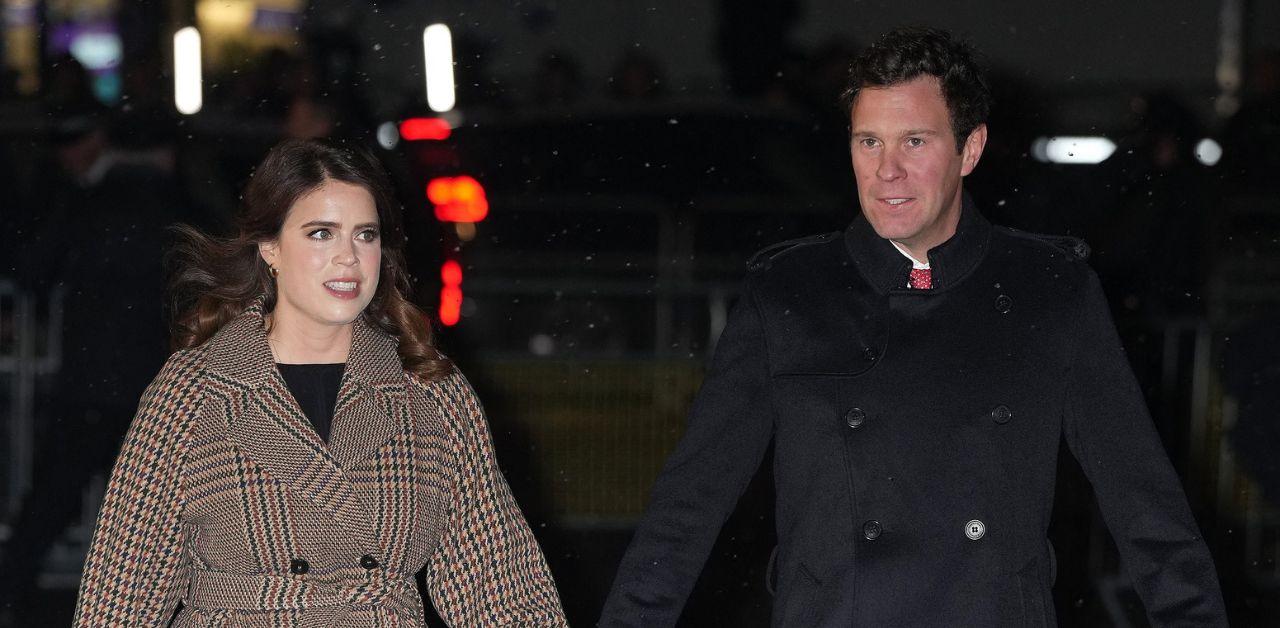 Article continues below advertisement
"The Sussexes are disappointed by the move but couldn't be happier that Eugenie and Jack will take it over," the insider added. "They have been staying there on and off for the past few years anyway."
While Eugenie and Brooksbank get ready to welcome their second child, the duo will continue to keep a close relationship with the Sussexes despite their decision to step away from being working royals, and ultimately, their family.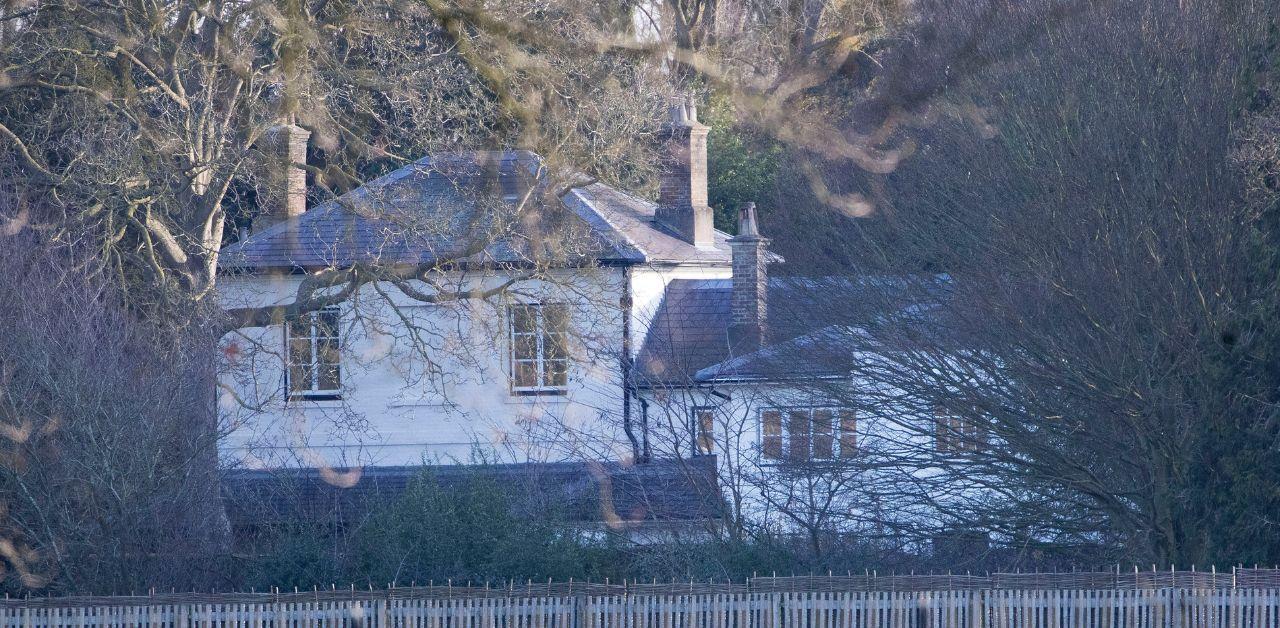 Article continues below advertisement
"They went to see Harry and Meghan last month in California. They took over some small personal belongings left on the property. They were also helping to box up items at Frogmore to be shipped over to California," the friend shared while explaining how Eugenie has been a helping hand as the pair continue to reside in Montecito.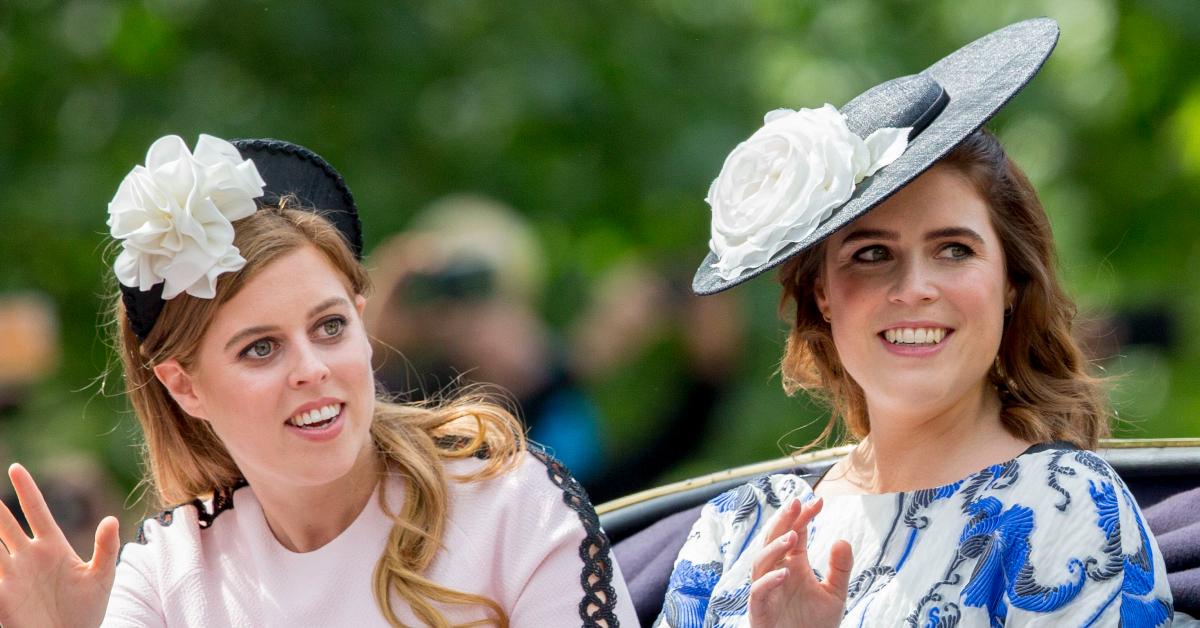 Article continues below advertisement
Although the Sussexes won't be able to return to Frogmore, Charles has not left his prodigal son without a roof to return to. The Express reported that His Majesty offered his youngest child one of Prince Andrew's old apartments in Buckingham Palace.
It has yet to be confirmed if the Sussexes have accepted Charles' offer, but there is a possibility of more information being released closer to Charles' coronation ceremony.
As The Royal Observer reported, the royal rebels were invited to the ceremony, but it is unclear if they plan on attending. "The Duke has recently received email correspondence from His Majesty's office regarding the coronation," a spokesperson for the royal couple announced on Sunday, March 5. "An immediate decision on whether The Duke and Duchess will attend will not be disclosed by us at this time."
Eugenie's friend was quoted in The Express.