Oops! Prince Charles & Princess Diana Made Some Mistakes While Reading Their Wedding Vows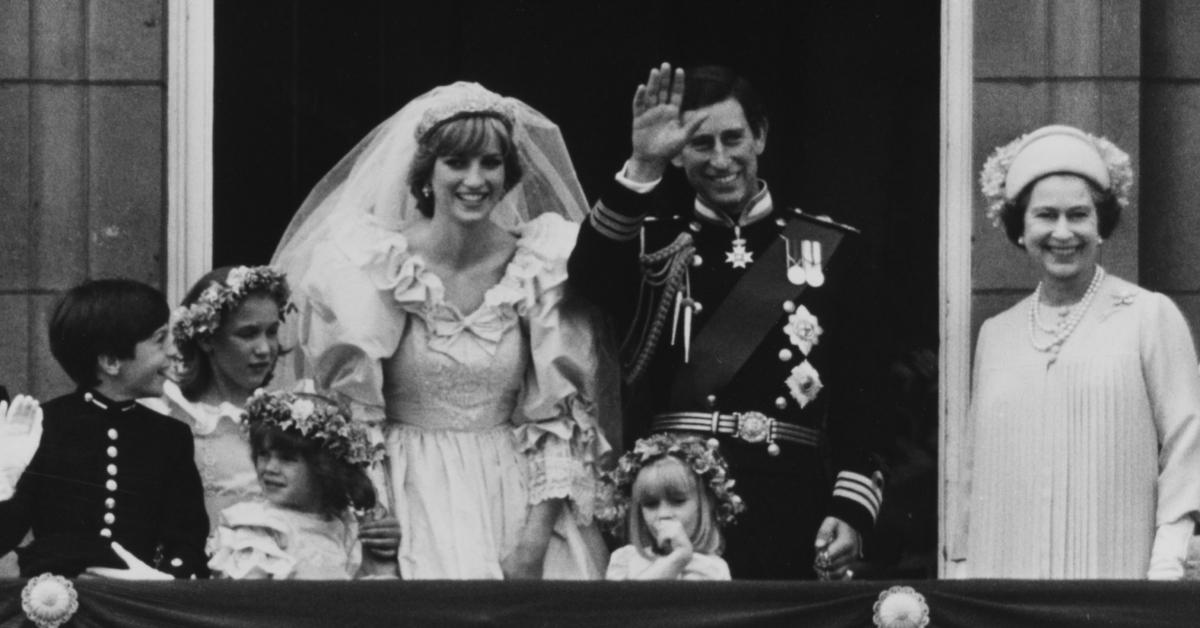 All eyes were on Princess Diana and Prince Charles on July 29, 1981, when they got married at St Paul's Cathedral. However, the two actually had a few slip-ups while reciting their vows.
Article continues below advertisement
Diana called Charles Philip Charles Arthur George, instead of Charles Philip Arthur George.
According to the BBC, Charles also messed up and said "thy goods" instead of "my worldly goods."
Article continues below advertisement
With 3,500 guests and 750 million watching on television, it's no wonder these two got a bit nervous.
Article continues below advertisement
On August 11, a 28-ounce portion of the delicious treat will be up for auction and is expected to go for £500 (nearly $700).
Article continues below advertisement
Moyra Smith — a member of the Queen Mother's household at Clarence House — has kept the 8 inches by 7 inches slice in a tin for all these years.
Article continues below advertisement
"It appears to be in exactly the same good condition, but we advise against eating it," Chris Albury, who works at Gloucestershire's Dominic Winter Auctioneers, said.
Diana and Charles split in 1992 and finalized their divorce in 1996. Even though the mom-of-two seemed head over heels for Charles, he was always in love with Camilla, Duchess of Cornwall.
Article continues below advertisement
"The astonishing thing was that they were so incompatible, just so incompatible," Diana's former vocal coach Stewart Pearce — who wrote Diana: The Voice of Change, which was released on June 15 — exclusively told The Royal Observer. "Was she in love with Charles? Absolutely. Was he in love with her? No. I mean, completely incompatible."
"So, the machinery of royalty led him to choose the virgin aristocratic bride, which he did. But then, Diana was so different from anything that Charles had ever experienced before – her emotional vulnerability, the absolute belief in emotional transparency, this was something that he found really irksome, because at that time he was so emotionally withdrawn," he continued. "He was trying to find a way of really living the fullness of his own capacity within the construct of being the heir to the British throne."