Little Details! Princess Diana Had A Hidden Message On The Heel Of Her Stunning Wedding Shoes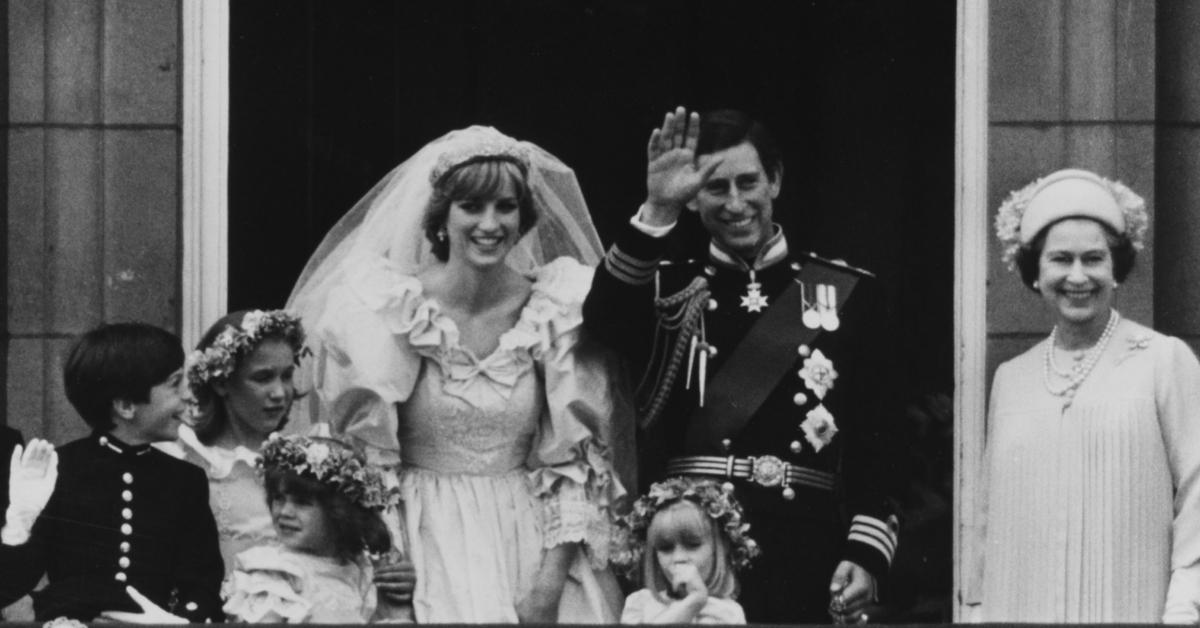 A nice touch! Princess Diana looked gorgeous at her wedding to Prince Charles, which occurred on July 29, 1981, but her shoes really made the outfit.
Article continues below advertisement
The heels had 542 sequins and 132 pearls and under the small heel, there was a "C" and "D" painted for the couple.
"[Diana] was a very shy, sweet, smiley-eyed young girl," Clive Shilton, who created the shoe, told the Daily Mail. "Her main concern was that she wouldn't appear taller than Prince Charles, and because she was very tall — 5'10" — the shoes would have to have a low heel. No one even saw the bottom of the shoes, but it was important to us that they looked fantastic. You would have seen much more of them if she'd tripped!"
Article continues below advertisement
Unfortunately, Diana — who later died in a car crash in 1997 — and Charles' marriage crumbled, and the two split in 1992.
Article continues below advertisement
It's not surprising that Diana and Charles couldn't make things work, her former vocal coach, Stewart Pearce, shared.
"The astonishing thing was that they were so incompatible, just so incompatible," Pearce exclusively told The Royal Observer. "Was she in love with Charles? Absolutely. Was he in love with her? No. I mean, completely incompatible."
Article continues below advertisement
"So, the machinery of royalty led him to choose the virgin aristocratic bride, which he did. But then, Diana was so different from anything that Charles had ever experienced before – her emotional vulnerability, the absolute belief in emotional transparency, this was something that he found really irksome, because at that time he was so emotionally withdrawn," he continued. "He was trying to find a way of really living the fullness of his own capacity within the construct of being the heir to the British throne."
Article continues below advertisement
But if you want to pretend like you attended Charles and Diana's big day, a slice of their wedding cake is being auctioned off for £500 (nearly $700).
"It appears to be in exactly the same good condition, but we advise against eating it," Chris Albury, who works at Gloucestershire's Dominic Winter Auctioneers, said.