Princess Diana Was 'Absolutely & Unquestionably' Ready To Write A Memoir, She Was 'Committed To Complete Transparency,' Former Vocal Coach Says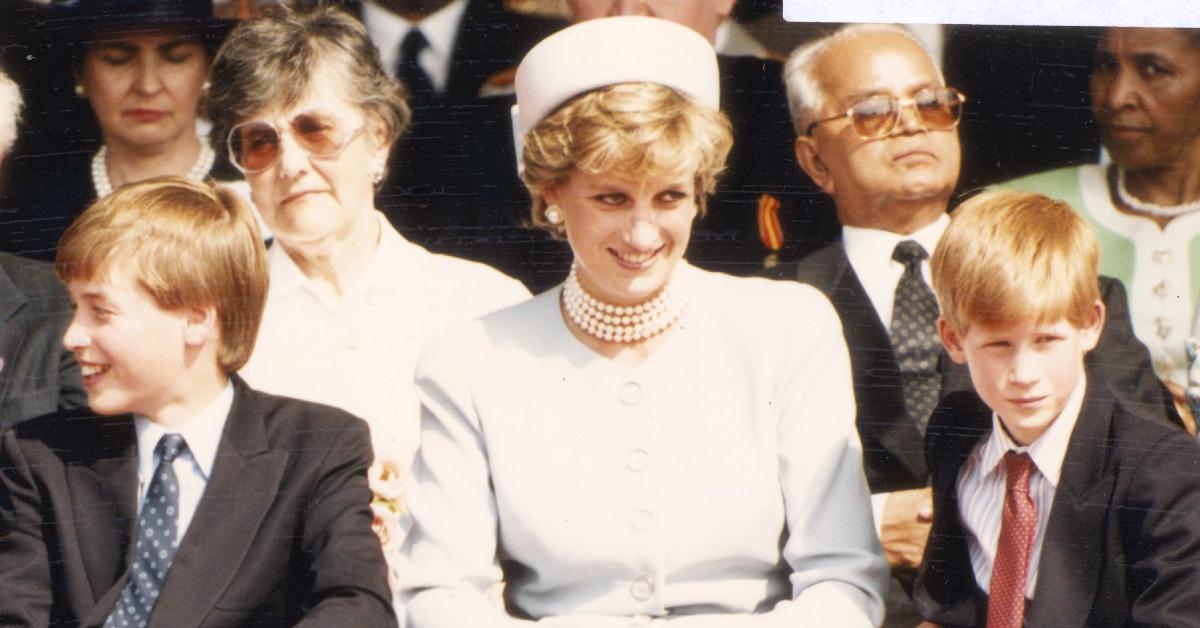 Clearly, Prince Harry learned a thing or two from his late mother, Princess Diana. The royal made headlines when he announced he would be writing a memoir about his life — something that the princess had interest in doing as well, her former vocal coach Stewart Pearce revealed.
Article continues below advertisement
"Diana's life and purpose were committed to complete transparency, and so I'm sure she would have written her autobiography full of all the many things she learned from her experiences within the royal family, and beyond," he told The Sun. "Diana loved to write personal correspondence, which for her added the personal touch, added love to the people she cared for."
Article continues below advertisement
In March, Harry, 36, and his wife, Meghan Markle, didn't hold back when talking about the royal family and living in the palace, and Pearce noted that this interview was very similar to when Princess Diana chatted with Martin Bashir.
During the sit-down, Diana famously said: "There are three of us in this marriage," referring to Prince Charles' affair with Camilla, Duchess of Cornwall.
"During the Martin Bashir interview she said she won't go quietly, 'I will fight to the end because I believe I have a role to fulfill,'" Pearce said. "Which suggests the public disclosure of treachery, perfidy and dishonesty."
Article continues below advertisement
Following the candid chat, Diana "was receiving offers left, right and center and indeed one of them was proposed through Oprah's office," Pearce said, adding that the mom-of-two was "absolutely and unquestionably" ready to write a memoir.
"I feel that what Diana was doing was providing transparency about what she was experiencing at that time, which shocked the world, you know there were three people in this marriage, and the changes that she was trying to bring to monarchy, which indeed is something that she really did both when she was alive and also now when she is in death," Stewart continued. "What Harry is doing is going on a stage further and not just revealing what took place, but providing causative information about why treachery took place."
Article continues below advertisement
Harry's brood is nervous as to what he will reveal, but Pearce believes that he wants to tell his side of the story.
Article continues below advertisement
"It's going to be surprising for a lot of people … because Harry's vantage point will not be through the lens that everybody else is using," he said. "The lens he will be using is very much through the dimension of the therapeutic process that he's been through."
Last week, Harry shared scarce details about his upcoming endeavor.
"I'm writing this not as the prince I was born but as the man I have become. I've worn many hats over the years, both literally and figuratively, and my hope is that in telling my story — the highs and lows, the mistakes, the lessons learned — I can help show that no matter where we come from, we have more in common than we think," he said in a press release. "I'm deeply grateful for the opportunity to share what I've learned over the course of my life so far and excited for people to read a firsthand account of my life that's accurate and wholly truthful."