Princess Diana's Statue Unveiling Must Bring Prince William & Prince Harry 'Together' Or 'Nothing Will,' Expert Says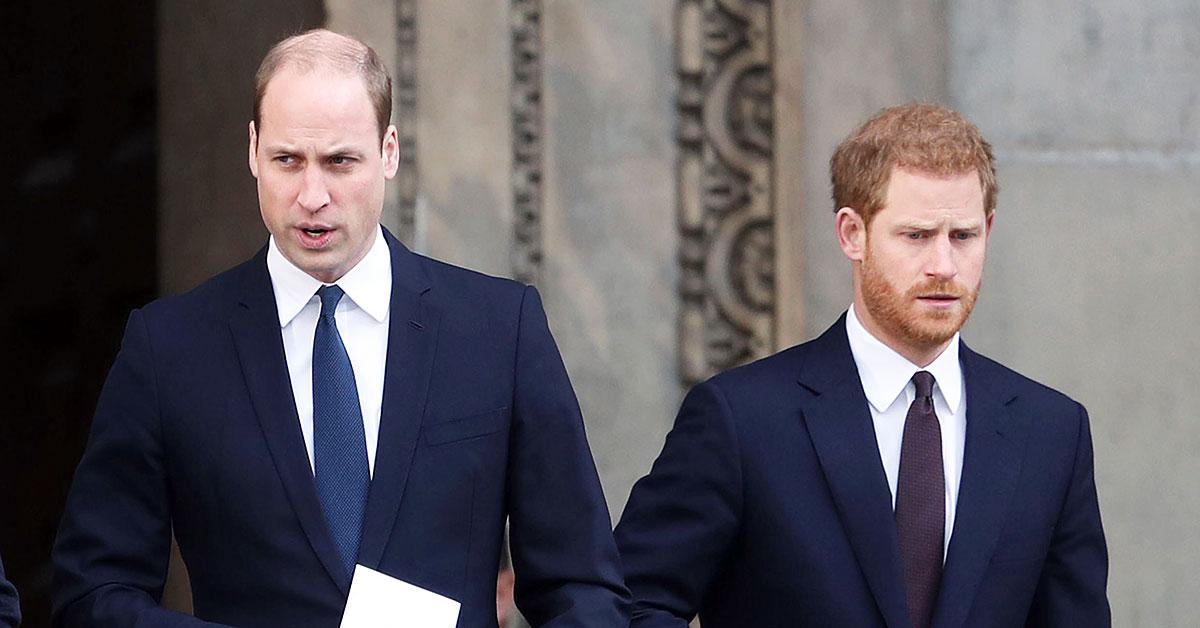 A make it or break it moment. Prince William and Prince Harry will both be in attendance at Princess Diana's statue unveiling in July, and expert Duncan Larcombe thinks it will force the brothers to put the past behind them — for good.
Article continues below advertisement
"The plan for the Diana statue, William and Harry hatched up in happier times. I think it goes back three plus years," he told The Sun. "If that statue unveiling doesn't bring them together, nothing will. When the boys were sitting down hatching that plan, it would be utterly unthinkable to both of them that they'd have a falling out and it would make things awkward."
While chatting with Oprah Winfrey in March, Harry, 36, revealed that he was not on the best terms with William, 38.
Article continues below advertisement
"I love William to bits. He's my brother. We've been through hell together. But we are on different paths," he said at the time. "The relationship is space. Time heals all things, hopefully."
Article continues below advertisement
The siblings weren't supposed to reunite until July, but after Prince Philip passed away on April 9, Harry flew back home to be with his family.
Article continues below advertisement
"Anyone thinking that this would be resolved at a wake is sadly misguided. It's going to take more than one or two conversations, but I think this is a significant start," royal expert Katie Nicholl shared. "Let's not forget that before Harry arrived in the U.K., all conversations had basically ceased. This was the icebreaker, this was the baby step. And everyone's hope is that these conversations continue productively and not be leaked to the media. Things were not going to be resolved in one or two family meetings."
Article continues below advertisement
"The brothers will be physically together for the ceremony but want to make their own personal addresses," an insider revealed. "You might have thought they'd go for a joint statement and speech but that's not the case. Each has insisted on preparing their own. It is a big concern that their body language will suggest all is not well and they won't present a united front."