Princess Diana Admitted Camilla Didn't 'Ruin' Her Marriage To Prince Charles, Author Claims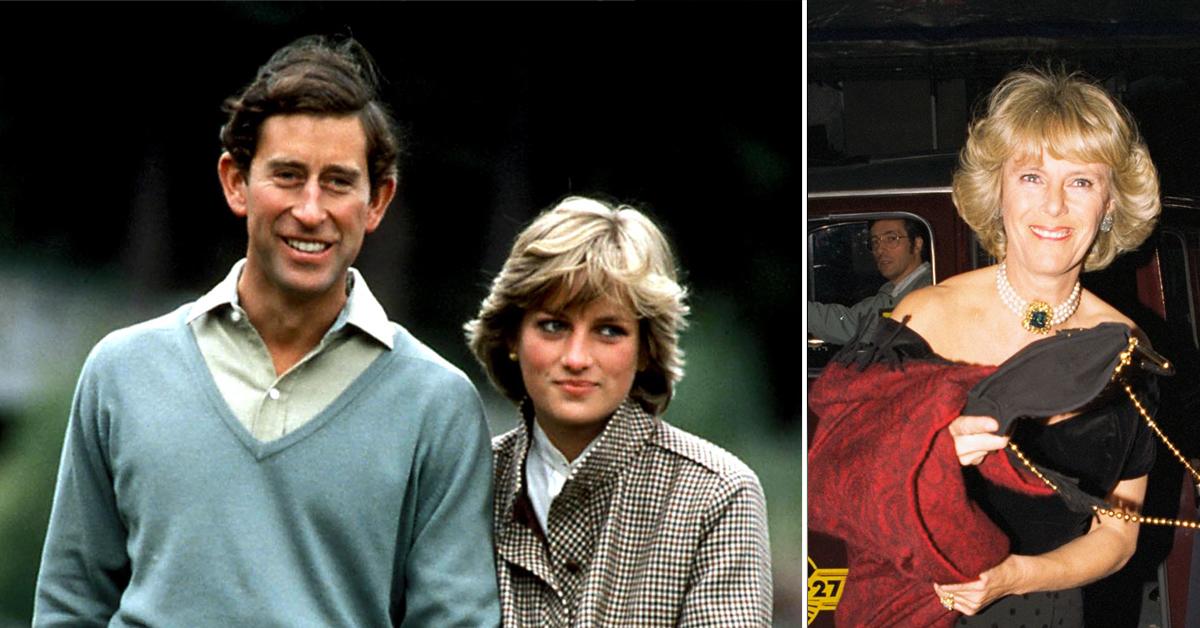 Princess Diana and Prince Charles didn't get to ride off into the sunset together after they got married in 1981. Instead, they ended up getting divorced in 1996 — but it might not have been because he was having an affair with Camilla Parker-Bowles.
Article continues below advertisement
While on GB News, Nigel Farage mentioned that Charles "seem[s] happy with Camilla."
Majesty magazine editor-in-chief, Ingrid Seward, replied: "Diana also said to me, which I could never quite work out, 'it wasn't Camilla that ruined our marriage.' I thought, 'What am I hearing?'"
Article continues below advertisement
"It's the people around Prince Charles, they're so sycophantic," she added. "They never say no to him, that's what ruined our situation. I thought that there was a big element of truth to that."
Article continues below advertisement
When Diana — who died in a car crash in 1997 — and Charles announced their engagement, their first interview was quite uncomfortable and eerily telling.
"Are you in love?" the reporter asked the pair.
Diana replied, "Yes, of course, we are," while Charles said, "Whatever love means."
A few years later, Diana brought up that moment, saying Charles' comment "threw me completely. I thought, 'What a strange answer.' It traumatized me."
Article continues below advertisement
During Diana's famous interview with Martin Bashir in 1995, she admitted she knew that Charles was sneaking around with Camilla. "There were three of us in this marriage, so it was a bit crowded," she said.
Article continues below advertisement
After Diana passed away, Charles and Camilla tied the knot in 2005, but the princess' former vocal coach, Stewart Pearce, noted she was never meant to end up with the prince.
"The astonishing thing was that they were so incompatible, just so incompatible," her former vocal coach Stewart Pearce — who wrote Diana: The Voice of Change, which was released on June 15 — exclusively told The Royal Observer. "Was she in love with Charles? Absolutely. Was he in love with her? No. I mean, completely incompatible."
"So, the machinery of royalty led him to choose the virgin aristocratic bride, which he did. But then, Diana was so different from anything that Charles had ever experienced before – her emotional vulnerability, the absolute belief in emotional transparency, this was something that he found really irksome, because at that time he was so emotionally withdrawn," he continued. "He was trying to find a way of really living the fullness of his own capacity within the construct of being the heir to the British throne."