Charles Spencer Says It Was 'Fine' For Princess Diana 'To Give An Interview' But Was 'Tricked' Into Panorama Sit-Down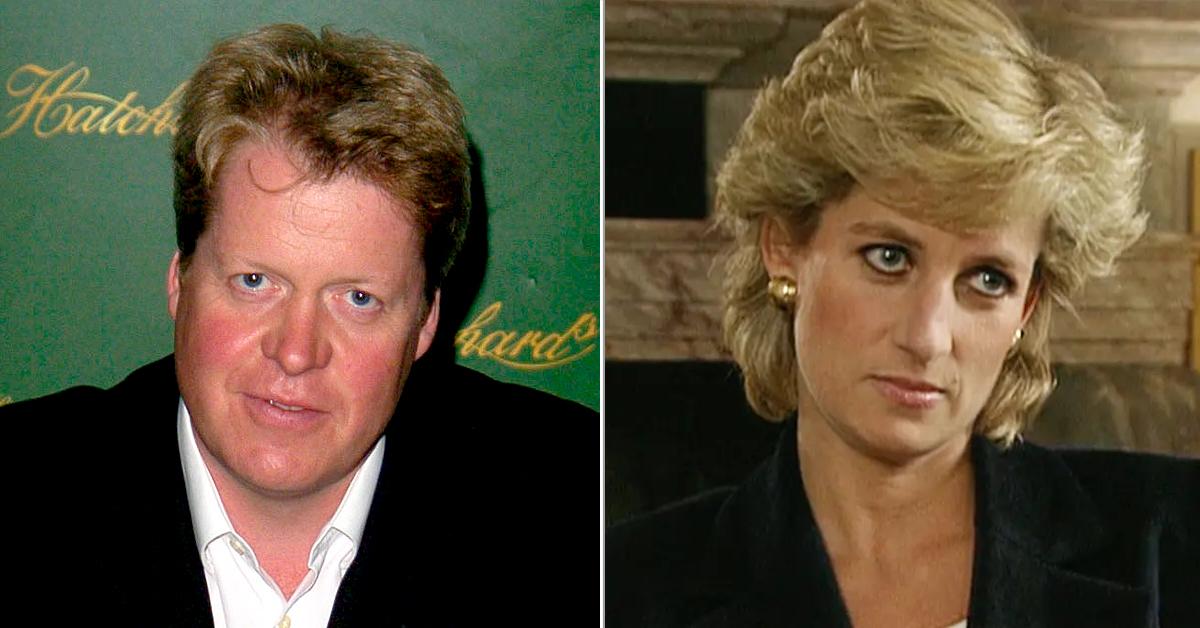 Princess Diana's brother Charles Spencer had no issue that she wanted to speak to the public — he just wanted to make sure it was under the right circumstances.
Article continues below advertisement
"One of the most revealing things that happened after Panorama were found guilty of that scandal, I got a lot of letters from the public all very supportive and all very sad actually that this had happened," Charles said while appearing on ITV's Lorraine on Thursday, June 10. "But one was from this very interesting man, I've never met him, and he wrote to me and he said, 'In the autumn of 1995 I was the father at a sports match in which Harry was playing,' and he said, 'I met your sister and I thought she is just the most special person I've ever met.'"
"And then he said, 'After that she gave her interview' and he had a very different opinion of her," Charles continued. "By the way I think it's fine for her to give an interview if she wanted to, but it's just the way she was tricked into it ... and then he said in his letter to me last week, 'I now realize the circumstances behind that and now I realize she was that very special woman.'"
Article continues below advertisement
"So I thought that vindicated everything, people got the context of what it was all about. She was tricked into a particular sort of interview and, of course, that really set the tone for a lot of what she said," Charles added. "Of course she had the right to speak and I fully supported that, but not having been deceived into it."
Article continues below advertisement
During the infamous 1995 interview, Diana touched upon Prince Charles' affair with Camilla, saying, "Well, there were three of us in this marriage, so it was a bit crowded."
Last month, former High Court judge Lord John Dyson found that Martin Bashir — who conducted the interview — had used "deceitful" methods to secure the interview, adding that the BBC "fell short of the high standards of integrity and transparency which are its hallmark."
Article continues below advertisement
BBC Director-General Tim Davie apologized on behalf of the network. "Although the report states that Diana, Princess of Wales, was keen on the idea of an interview with the BBC, it is clear that the process for securing the interview fell far short of what audiences have a right to expect. We are very sorry for this. Lord Dyson has identified clear failings," Davie said.
Meanwhile, Bashir also expressed remorse for his actions. "This is the second time that I have willingly fully co-operated with an investigation into events more than 25 years ago. I apologized then, and I do so again now, over the fact that I asked for bank statements to be mocked up. It was a stupid thing to do and was an action I deeply regret," he said.