Prince William Says Prince Philip Was 'The Heart Of The Family' In New Discovery+ Documentary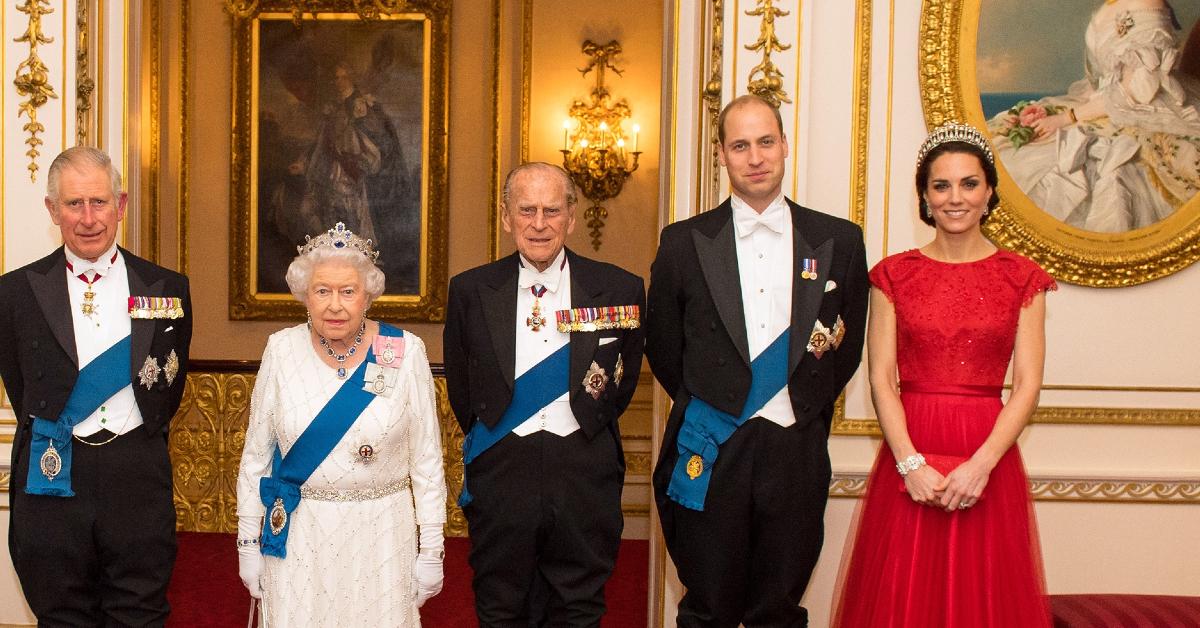 The royal family is reflecting on Prince Philip's legacy in a new documentary, Prince Philip: The Royal Family Remembers, which will air on December 16 on discovery+.
Article continues below advertisement
In the new trailer, William, 39, looks at the clapboard, saying, "Just checking it's the right one, what I've signed myself up for."
Article continues below advertisement
Meanwhile, William said his grandfather was "the heart of the family" and has "always been a huge presence behind everything we've done, really."
Article continues below advertisement
Prince Charles' wife, Camilla, Duchess of Cornwall couldn't believe everything Philip had been through. "I just asked him about his childhood. It was absolutely riveting," she said.
Article continues below advertisement
The documentary first aired in the U.K. in September. "The documentary-makers have been inside Buckingham Palace to meet the Duke's long-serving staff and to capture his study, private office and library, exactly as they were during his seven decades at the heart of royal life," the BBC said in a press release.
"With special access to the Queen's private cine-film collection, this film is an unrivaled portrait of a man with a unique place in royal history — by those who knew him best," the message continued.
Article continues below advertisement
Queen Elizabeth has carried on following her husband's passing, and while speaking in November, she mentioned Philip.
"The impact of the environment on human progress was a subject close to the heart of my dear late husband," the 95-year-old said in the video clip. "If we fail to cope with this challenge, all the other problems will pale into insignificance. It is a source of great pride to me that the leading role my husband played in encouraging people to protect our fragile planet lives on through the work of our eldest son, Charles, and his eldest son, William. I could not be more proud of them."