Royal Family Pays Tribute To Prince Philip In New BBC Documentary: 'Plenty Of Humor & Numerous Fresh Insights Into The Legacy Of This Royal Pioneer'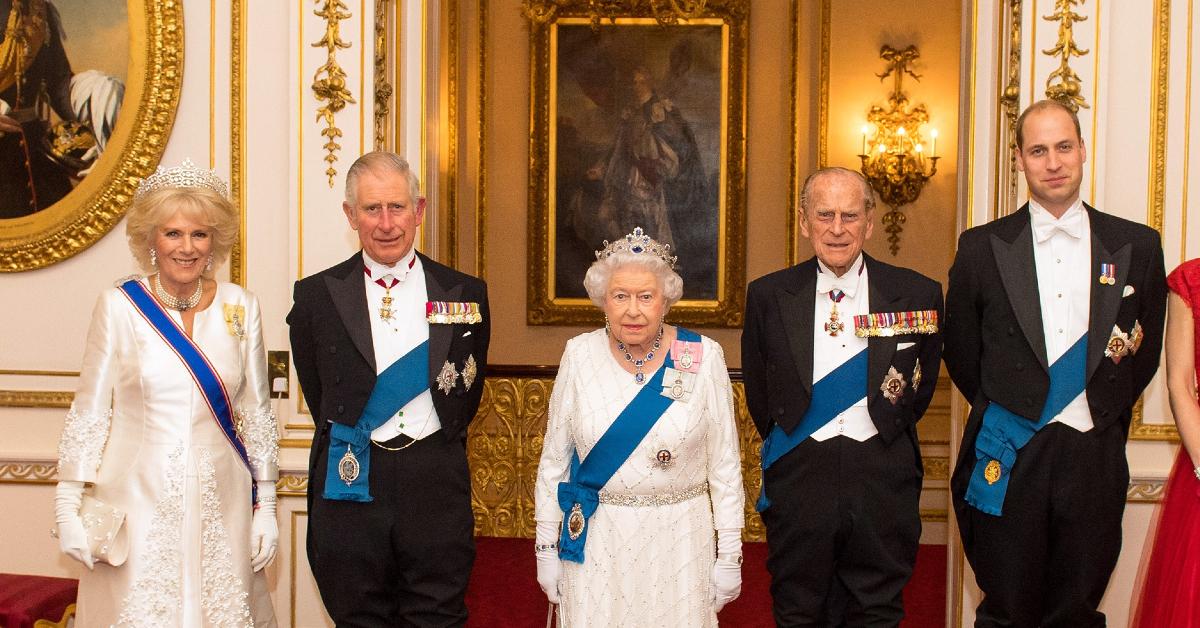 After Prince Philip passed away in April, members of the royal family said sweet things about the late Duke. Now, some of Philip's clan will talk more about their "personal thought and reflections" on his life and legacy in a new BBC documentary.
Article continues below advertisement
Prince Philip: The Royal Family Remembers will air on Wednesday, September 22, in the U.K., and it will feature "more than a dozen members" of the family, including Queen Elizabeth and Philip's four children, Prince Charles, Princess Anne, Prince Andrew and Prince Edward.
Despite moving to the U.S., Prince Harry will make an appearance, but it's believed that Kate Middleton and Meghan Markle will not be featured.
Article continues below advertisement
"The documentary-makers have been inside Buckingham Palace to meet the Duke's long-serving staff and to capture his study, private office and library, exactly as they were during his seven decades at the heart of royal life," the BBC said in a statement about the upcoming doc. "There are poignant recollections, plenty of humour and numerous fresh insights into the character and legacy of this royal pioneer."
Article continues below advertisement
Philip died on April 9 at 99 years old. "It is with deep sorrow that Her Majesty The Queen has announced the death of her beloved husband, His Royal Highness The Prince Philip, Duke of Edinburgh. His Royal Highness passed away peacefully this morning at Windsor Castle," the Royal Family Twitter account wrote at the time.
Even though Philip would have turned 100 this year, he previously shared that he had no interest in living that long.
Article continues below advertisement
"I certainly don't want to hang on until I am a hundred like Queen Elizabeth [the Queen Mother]," he previously told his biographer Gyles Brandreth.
"I can't imagine anything worse. I'm already falling to pieces as it is. Bits keep dropping off," he reportedly quipped. "I have absolutely no desire to cling on to life unnecessarily. Ghastly prospect."