Expanding Her Horizons! Prince William Reveals The Queen Has Given Kate Middleton A New Role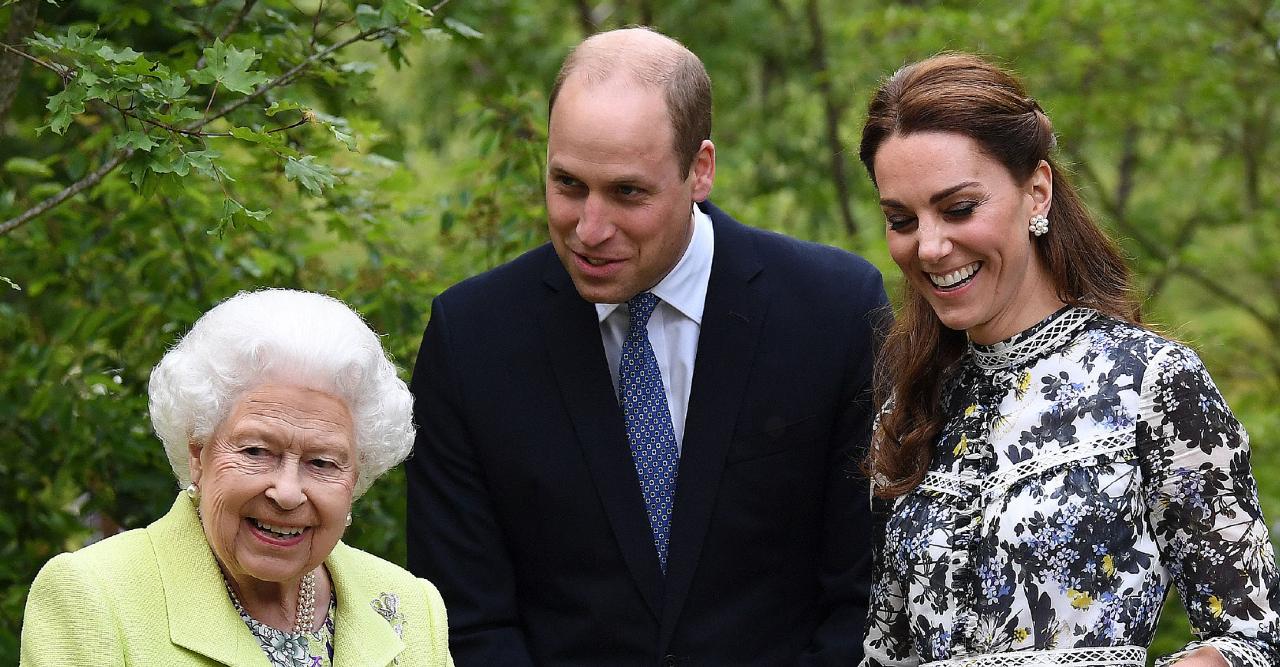 Another gig! On June 29, Prince William announced that his grandmother Queen Elizabeth has bestowed a new job upon Kate Middleton.
The Queen is in Scotland this week, and since Prince Philip is no longer around, William is accompanying her instead. During their tour, the pair stopped at BAE Systems' shipyard in Glasgow, where William shared the exciting news.
Article continues below advertisement
"Today, I'm very pleased to announce that my family's connection with Type 26 will endure for many years to come. Her Majesty the Queen has approved the appointment of my wife Catherine as Sponsor of the superb ship we see taking shape outside — HMS Glasgow," he stated. "I know that Catherine will be delighted to join you here in Glasgow for the naming ceremony in due course."
Article continues below advertisement
According to the royal family's Twitter page, "this role will see The Duchess supporting the crew through milestones, events and deployments over the vessel's coming years of service."
During William and the Queen's visit, the pair witnessed the ship's ongoing construction, and when their tour concluded, the staff gifted William three paintable toy boats for his and Kate's kids.
Article continues below advertisement
A day prior, the Queen took part in the traditional Ceremony of the Keys, where she receives and then returns the keys to the city. She also joined William on a tour of the Irn Bru factory, where they've been producing soda for over 100 years.
Tomorrow, William will fly back home and the Queen's daughter, Princess Anne, will take his place.