Princess Anne Reunites With Former Flame Andrew Parker Bowles On Day 2 Of Royal Ascot, They 'Have Remained Close Friends For Decades,' Source Says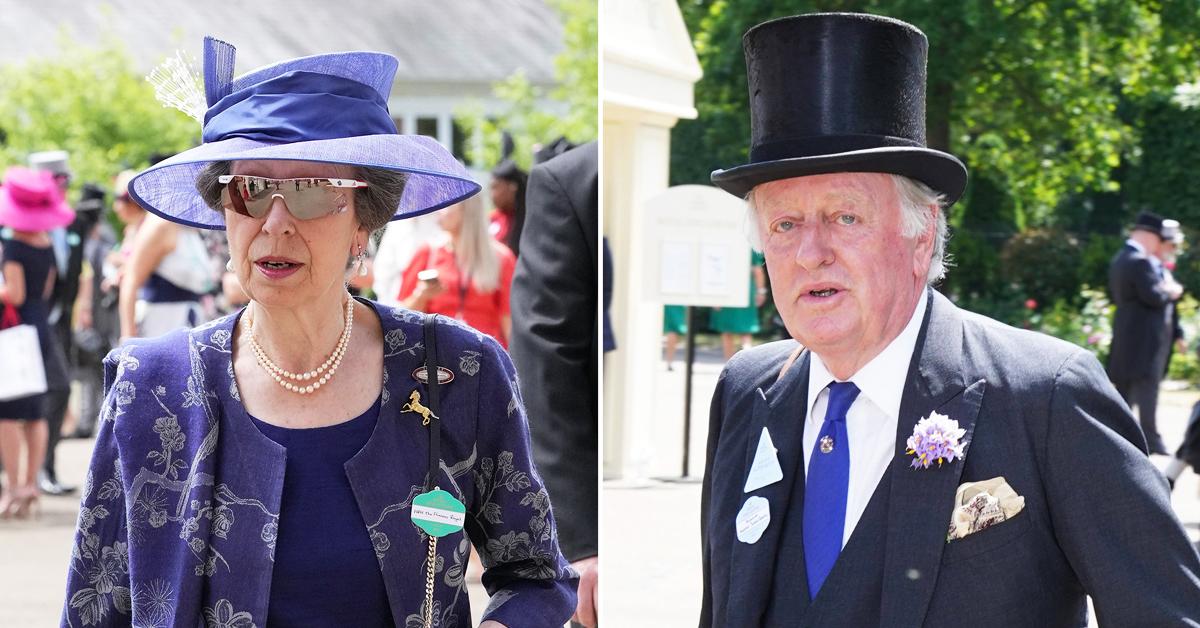 Article continues below advertisement
The duo were photographed watching the races from the stands. At one point, they both took out their binoculars.
Princess Anne wore a green dress, while the retired Army office wore a dark suit with a blue tie.
Article continues below advertisement
Parker Bowles was previously married to Camilla, Duchess of Cornwall, but they split in 1995 — three years before Prince Charles and Camilla revealed they were an item.
Article continues below advertisement
Before Parker Bowles got involved with Camilla, he dated Princess Anne — and they have been on good terms since.
"Anne and Andrew have remained close friends for decades," a mutual friend told the Daily Mail's Richard Eden.
Royal biographer Sally Bedell Smith echoed similar sentiments, saying: "Even when their romance eventually wound down, they remained lifelong friends."
Article continues below advertisement
In the early '70s, the press were interested in who Anne was going to end up with.
"Most of the press pack were far more interested in the company she kept and whether they could marry her off," a narrator said in the Channel 4 documentary The Real Princess Anne.
"Would it be the Olympic gold medalist Richard Meade, who shared her passion for riding, or more intriguing, the 26-year-old Andrew Parker Bowles, not yet married to Camilla? He and Anne were often seen together, but he was a Roman Catholic and for a royal that effectively put marriage out of the question," the narrator continued.
Article continues below advertisement
Bedell Smith added that Andrew was "an unlikely candidate for marriage to a member of the Royal Family."
Article continues below advertisement
In fact, Andrew is a godfather to Anne's daughter, Zara Tindall. For his part, Andrew is on good terms with Camilla, as he was invited to her wedding to Prince Charles in April 2005.
Article continues below advertisement
Meanwhile, Princess Anne has been married to Sir Timothy Laurence since 1992; she was previously married to Mark Phillips from 1973-1992, and they share two children: Zara and Peter Phillips.
Camilla, Prince Charles, Sophie, Countess of Wessex and Prince Edward also all attended the event.