Queen Elizabeth Has Photo Of Meghan Markle & Prince Harry Displayed On Her Table — See The Evidence!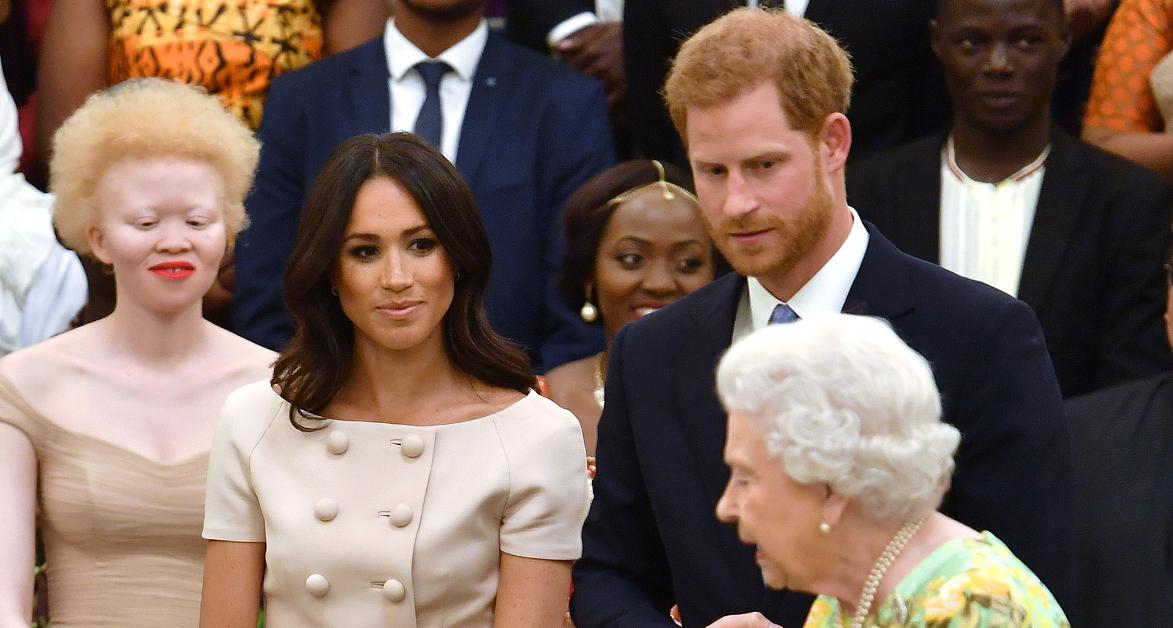 Even though Prince Harry may not be on the best terms with the royal family, it looks like Queen Elizabeth will always be on his side. So much so, the matriarch even has a never-before-seen photos of Harry with his wife, Meghan Markle, displayed on her table, alongside other family snaps.
Article continues below advertisement
The Queen met with Prime Minister Boris Johnson at Buckingham Palace for the first time since the COVID-19 pandemic began, and fans immediately noticed Harry and Meghan in the background.
Article continues below advertisement
One person wrote, "Interesting to see a photo of Meghan and Harry still on the table, that the Queen meant it when she said they would always be part of her family," while another added, "RS, would love to see your take on the Queen prominently featuring a photo of Meghan and Harry on her table this afternoon in her first meeting with Prime Minister in 15 months. We know the table of photos is serious soft diplomacy and message signaling. No way it's a coincidence."
Article continues below advertisement
The other family photographs are of Prince William and Kate Middleton and the Queen with her late husband, Prince Philip, who died on April 9 at 99 years old.
Harry and his grandmother have always had a strong bond, historian Robert Lacey noted.
Article continues below advertisement
"She was a sort of stepmother for both Harry and William," he shared. "We have all focused on her coaching of William as the future King, but we are realizing now the importance of the emotional bonds that she's been able to establish with Harry, and their ability to talk to each other directly. That affection remains."
Article continues below advertisement
"Meghan is now resting at home and she and Harry have already introduced the Queen to her great granddaughter via Zoom," an insider exclusively told The Royal Observer. "Since the couple moved to L.A., the Queen has become very familiar with Zoom. She talks to Harry, Meghan and Archie via technology, and now she is using it to meet her granddaughter. She is a very modern grandmother."