Prince William & Prince Harry Come Together For BBC Documentary Which Honors Prince Philip: 'What You See Is What You Got'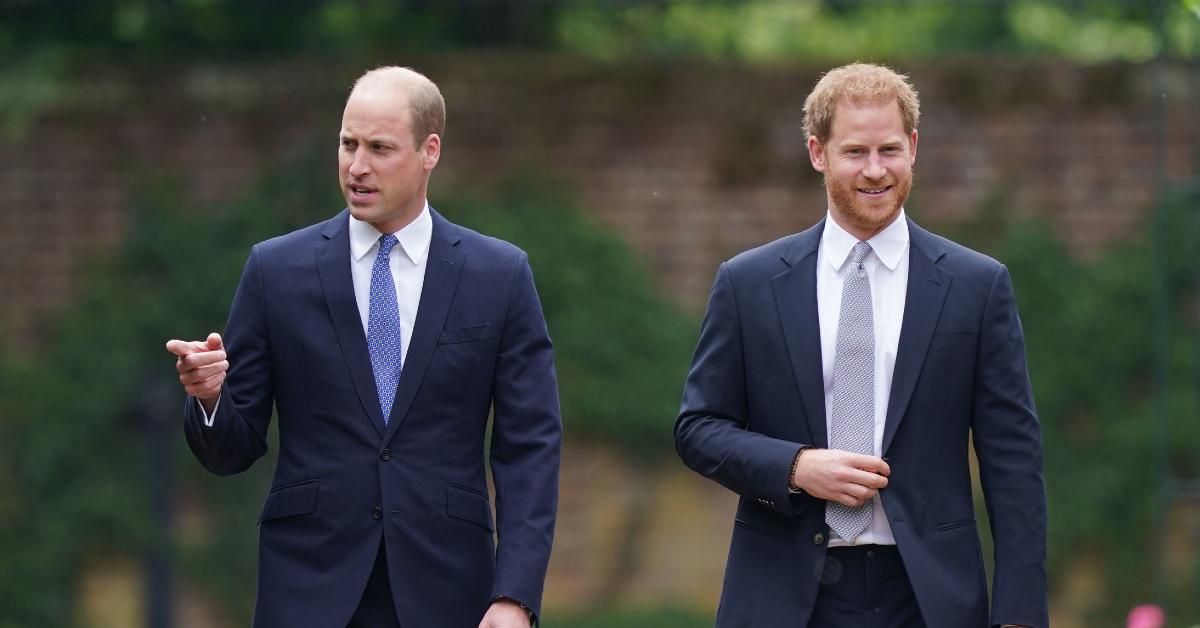 Prince Harry and Prince William reunited to discuss their late grandfather, Prince Philip, who died on April 9 at 99 years old.
Article continues below advertisement
In the upcoming BBC documentary called Prince Philip: The Royal Family Remembers, the two spoke fondly of the late Duke.
Article continues below advertisement
"What you see is what you got with my grandfather. He was unapologetically him," the dad-of-two, 36, added.
Article continues below advertisement
Princess Anne's daughter, Zara Tindall, also spoke, saying, "You never really prepare yourself for losing him because he was always there."
Prince Charles gushed about how he was grateful to have his dad around for so long. "We were lucky to have him for nearly one hundred years," he said.
Article continues below advertisement
"The documentary-makers have been inside Buckingham Palace to meet the Duke's long-serving staff and to capture his study, private office and library, exactly as they were during his seven decades at the heart of royal life," the BBC said in a press release about the flick, which will premiere in the U.K. on BBC One Wednesday, September 22, at 9 p.m.
"With special access to the Queen's private cine-film collection, this film is an unrivaled portrait of a man with a unique place in royal history — by those who knew him best," the message continued.
Article continues below advertisement
William and Harry reunited in July for Princess Diana's statue unveiling, but it seems like they are still not as close as they once were. However, this documentary may bring them together once again.
"I think it could be a rallying moment, a healing moment when they all remember someone who was such a pivotal member of the royal family," royal author Adam Helliker told The Sun, adding that the flick may provide an "excuse" for either prince to pick up the phone.
Article continues below advertisement