'Absolutely Extraordinary': Royal Family 'Devastated' Gayle King Discussed Prince Harry's Private Conversations On Television, Royal Commentator Claims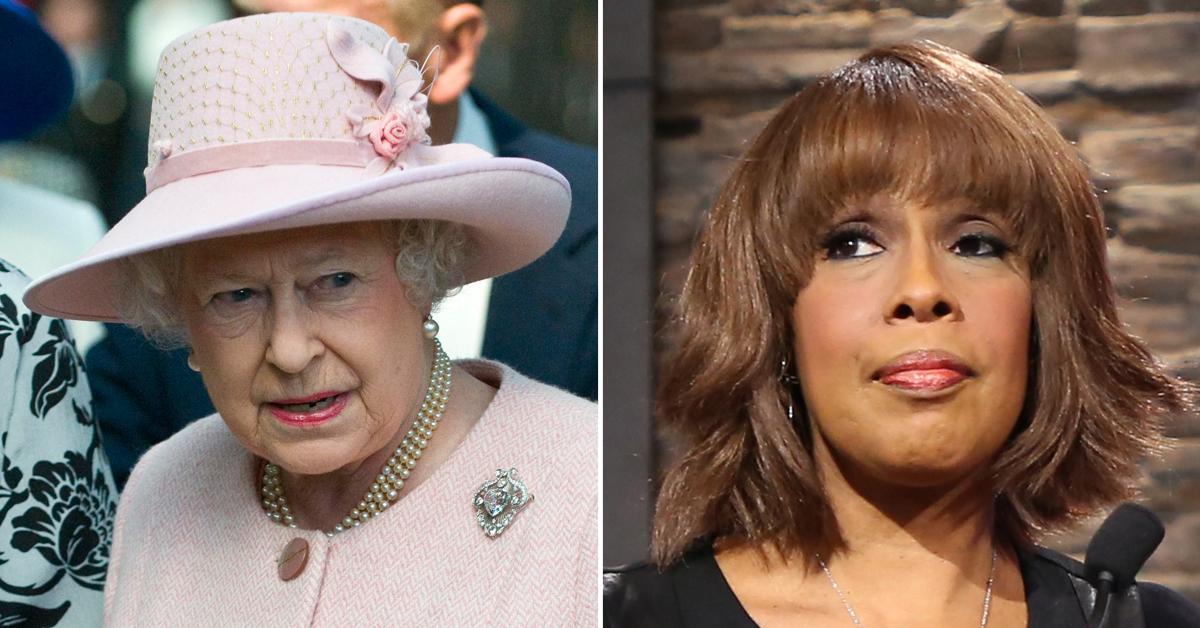 After Gayle King discussed Prince Harry's private conversations with his brother, Prince William, and father, Prince Charles, on national television, a royal commentator warns that people are not going to trust Harry and Meghan Markle going forward.
Article continues below advertisement
"I think this is absolutely extraordinary," Daily Mirror Royal Editor Russell Myers said one day after King revealed Harry had "not productive" conversations with some of his brood. "On the one hand, you have the Queen last week being very productive in saying that they would listen to Harry and Meghan. And that she was saddened about hearing from their experiences over the last couple of years. But that she wanted to deal with everything in-house."
Article continues below advertisement
He continued, "Now you have Gayle King sort of airing everyone's dirty linen in public. The royals will be absolutely devastated that this has happened. I don't think that this is going to do anyone any favors anytime soon. Certainly people will be very, very wary about speaking to Harry and Meghan in the future if they think it's going to be spread all over the airways as we're hearing once again, unfortunately."
While on CBS This Morning, King said: "Well I'm not trying to break news, but I did actually call them to see how they were feeling, and it's true, Harry has talked to his brother and he has talked to his father too. The word I was given was that those conversations were not productive. But they are glad that they have at least started a conversation."
During Meghan and Harry's tell-all, the former claimed someone in the royal family had "concerns" over Archie's skin color. She also claimed that when she tried to get help after having suicidal thoughts, the institution turned her down.
Article continues below advertisement
Two days after the interview, Buckingham Palace released a statement of their own. "The whole family is saddened to learn the full extent of how challenging the last few years have been for Harry and Meghan," it read. "The issues raised, particularly that of race, are concerning. Whilst some recollections may vary, they are taken very seriously and will be addressed by the family privately. Harry, Meghan and Archie will always be much-loved family members."
Now, the Queen is "in constant crisis meetings," a source shared. "The Queen has always had a soft spot for Harry and looked out for him, so [she] is incredibly hurt and shocked that it has come to this. She's trying to be understanding and see things from Harry's perspective, but the allegations he and Meghan have made are hard for her to digest. The interview has wreaked havoc on the royal family."