Queen Elizabeth Writes Sweet Note To Prince William & Kate Middleton On Their 10th Wedding Anniversary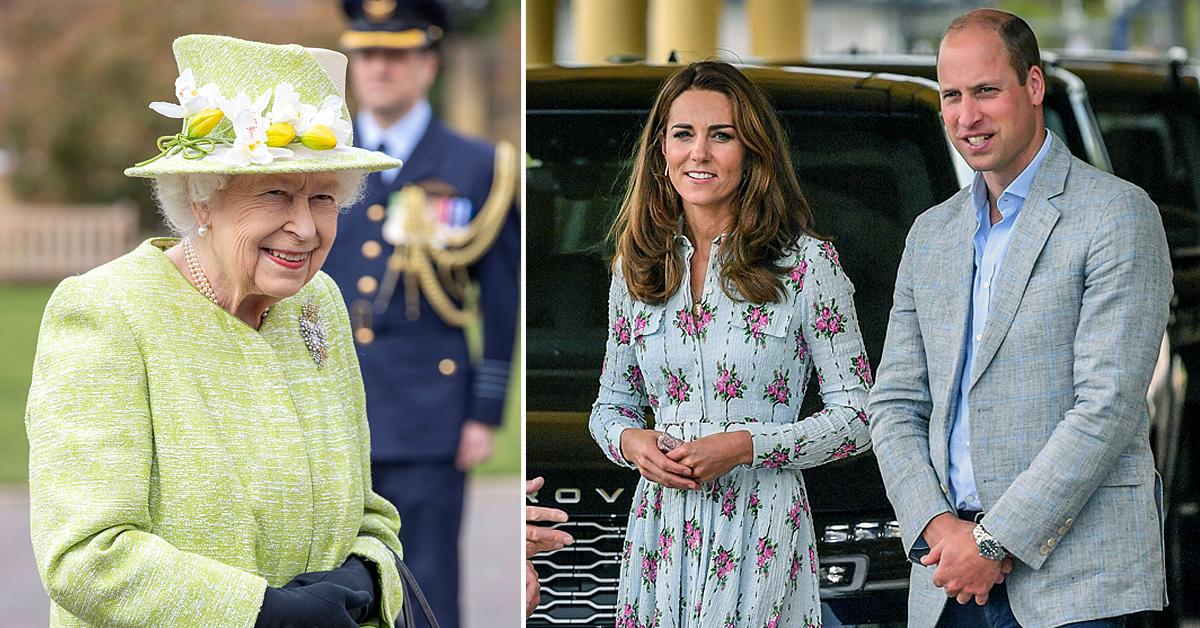 Article continues below advertisement
On April 29, the 95-year-old wrote a sweet note to her grandson and his wife. "Wishing The Duke and Duchess of Cambridge a very happy wedding anniversary," The Royal Family Twitter account wrote alongside the new portrait of the couple. "Today marks ten years since Their Royal Highnesses exchanged vows at Westminster Abbey."
Article continues below advertisement
Of course, people loved seeing the stunning portraits of William and Kate cuddling and laughing. One person wrote, "Happy Anniversary to you both. The love you have for each other shines through. Your young family are a credit to you, and you give us hope for the future. Enjoy your special day!" while another echoed, "Wishing them the lifetime of love and happiness enjoyed by Her Majesty and the Duke. I can't believe it's already been a decade."
Article continues below advertisement
A third user added, "Wishing you both a very happy 10th wedding anniversary! Enjoy your day and thank you for all you do for us, you're amazing! Happy Anniversary your Royal Highnesses."
One day earlier, the duo uploaded two new portraits in honor of their big occasion. "Taken this week ahead of The Duke and Duchess' 10th wedding anniversary," they captioned the pictures via Instagram.
Article continues below advertisement
The two first met at St Andrew's University, where they instantly had a connection.
Article continues below advertisement
"We obviously met at university, at St Andrews we were friends for over a year first and it just sort of blossomed from then on," William shared. "We just spent more time with each other, had a good giggle, had lots of fun and realized we shared the same interests and just had a really good time."
Article continues below advertisement
"Well, I actually think I went bright red when I met you and sort of scuttled off, feeling very shy about meeting you. Actually William wasn't there for quite a bit of the time initially, he wasn't there for Fresher's Week, so it did take a bit of time for us to get to know each other, but we did become very close friends from quite early on," Kate revealed.
The couple got married at Westminster Abbey on April 29, 2011, and since then they have welcomed three children: Prince George, 7, Princess Charlotte, 5, and Prince Louis, 3.