Prince William & Kate Middleton Pay Tribute To Prince Philip By Helping Kids With Their Duke Of Edinburgh Awards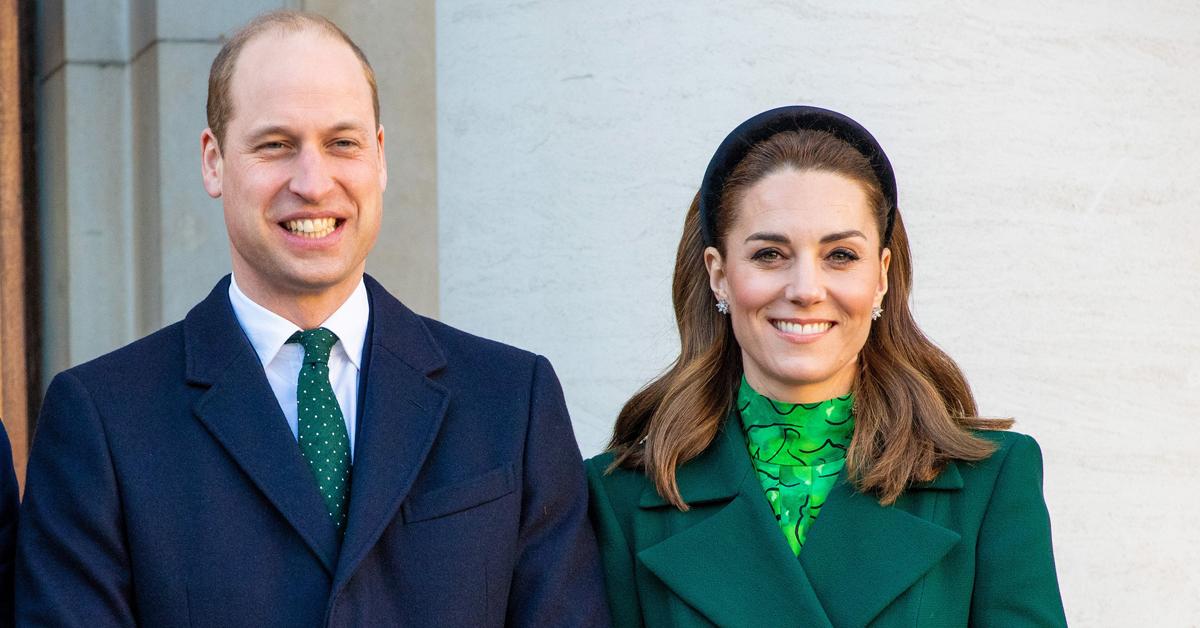 So sweet! Prince William and Kate Middleton honored Prince Philip — who died on April 9 at 99 years old — by helping children with their Duke of Edinburgh awards.
Article continues below advertisement
On their last day in Scotland, the two visited Starbank Park, where they planted seeds and sunflowers with children.
"You're very good gardeners," William told the kids. "We're going to get a lot of plants. It's going to be a massive forest."
Article continues below advertisement
William is the President of Fields in Trust — a role that Philip previously held. The organization aims to protect playing fields and open space.
"You've got free labour, free help," William told the kiddos.
Article continues below advertisement
Kate and William weren't afraid to get down and dirty, either. On the pair's Instagram Story, they uploaded videos from their outing.
"Joining @fieldsintrust for a spot of gardening, and to learn about their pioneering new Green Space Index," the message read. "@fieldsintrust's Green Space Index is an annual barometer of green space provision and distribution across the U.K."
Article continues below advertisement
"She was spontaneous and relaxed. Perhaps because she has her own children, you can see she is keen on children. William was also great with them," the kindergarten's practitioner Jo Harding told PEOPLE of the couple. "They have an openness about them that makes them feel friendly. The children were proudly showing them how to scatter the seeds around."
The royal couple "saw a lot of things they are passionate about like the environment and work for the early years around the park, They are genuinely committed and engaged with the work we are doing," Helen Griffiths, CEO of Fields in Trust, revealed.
Article continues below advertisement
She added, "The value of parks and green spaces over the last 18 months has resonated even more. They have been a lifeline for people. But we know that a lot of people don't have access to green spaces, and those are often in the most deprived areas where people have also suffered the most."
Kate even "donated a copy of the #HoldStill2020 book to the lending library at @fieldsintrust Starbank Park."