How Handsome! Prince George Wears A Suit & Tie To Attend Soccer Game With Prince William & Kate Middleton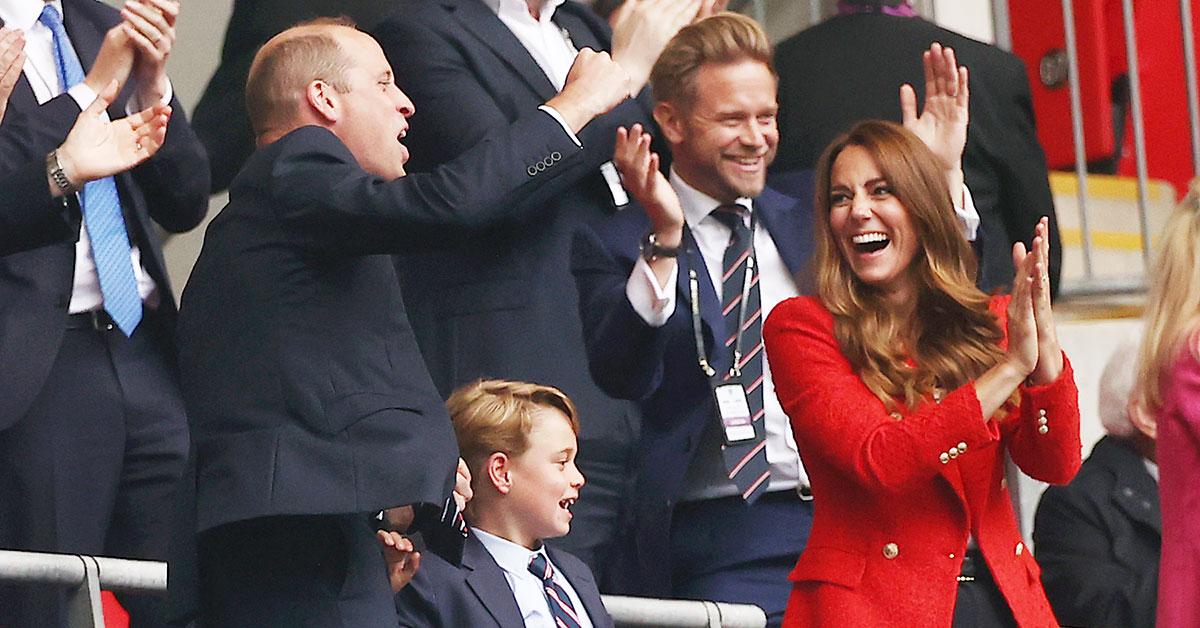 He's all grown up! On June 29, 7-year-old Prince George was spotted alongside his parents at Wembley Stadium, where the trio excitedly watched England's soccer team come out victorious over Germany in the Euro 2020 match.
Instead of the typical fan gear, George wore a dark suit with a light blue shirt and topped off his look with a red and navy striped tie. His outfit closely resembled what dad Prince William was wearing.
Article continues below advertisement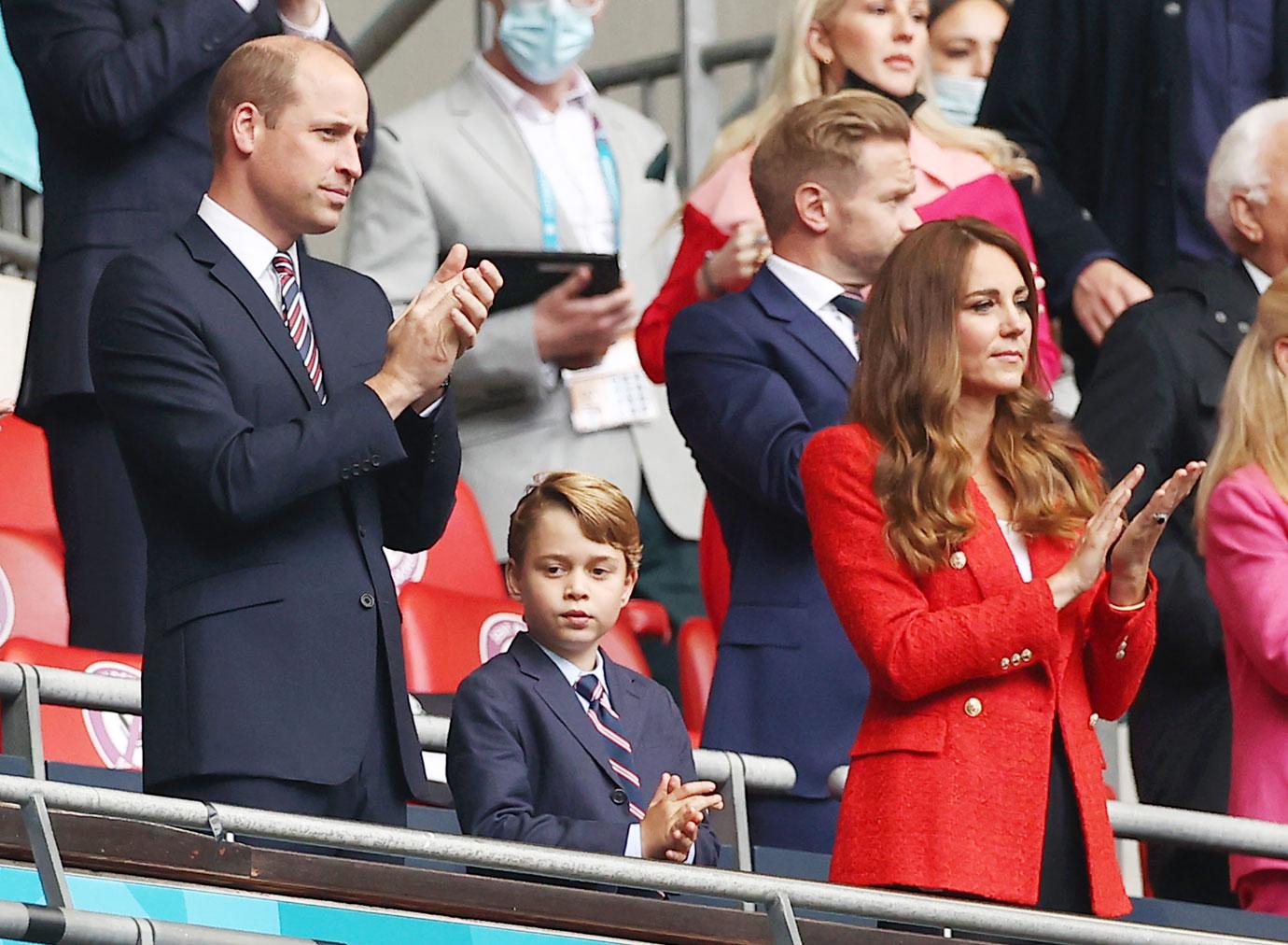 Article continues below advertisement
Like the majority of spectators, the tot was enthusiastic as he watched the sport, and the royal family's social media accounts posted a photo of him flashing a huge smile as he clapped for his team.
"Incredible performance @England!" they captioned the picture, which can be seen by clicking here. George and his parents were also seen singing along to the country's National Anthem before kickoff.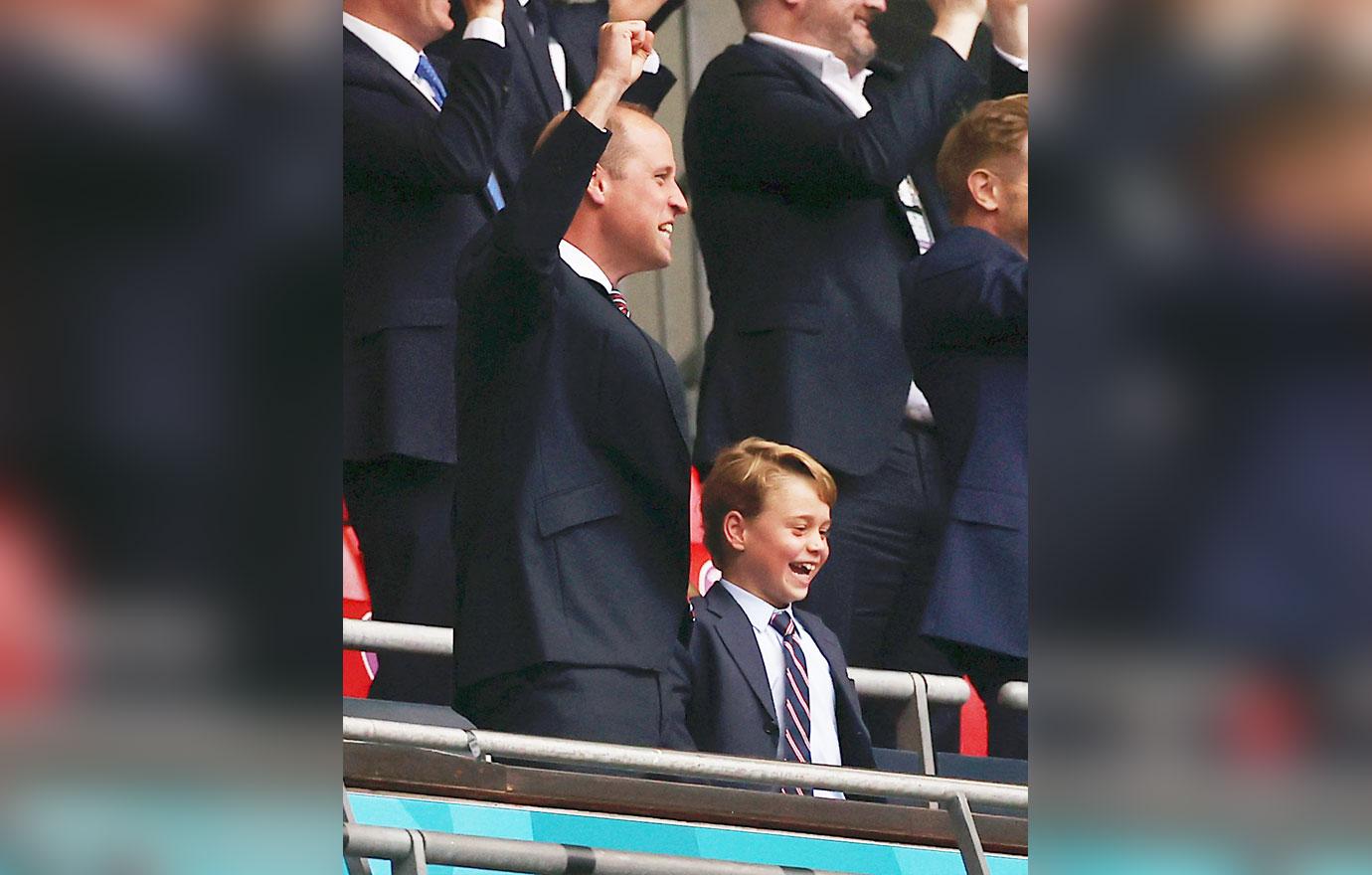 Article continues below advertisement
Though the young student has plenty of hobbies, author Robert Lacey claimed that he's also aware of the fact that he will one day be King.
"William has not revealed to the world how and when he broke the big news to his son. Maybe one day George will tell us the story himself," the historian wrote. "But sometime around the boy's seventh birthday in the summer of 2020 it is thought that his parents went into more detail about what the little prince's life of future royal 'service and duty' would particularly involve."