Prince William Criticizes Space Tourism, Says 'We Need Some Of The World's Greatest Brains & Minds Fixed On Trying To Repair This Planet'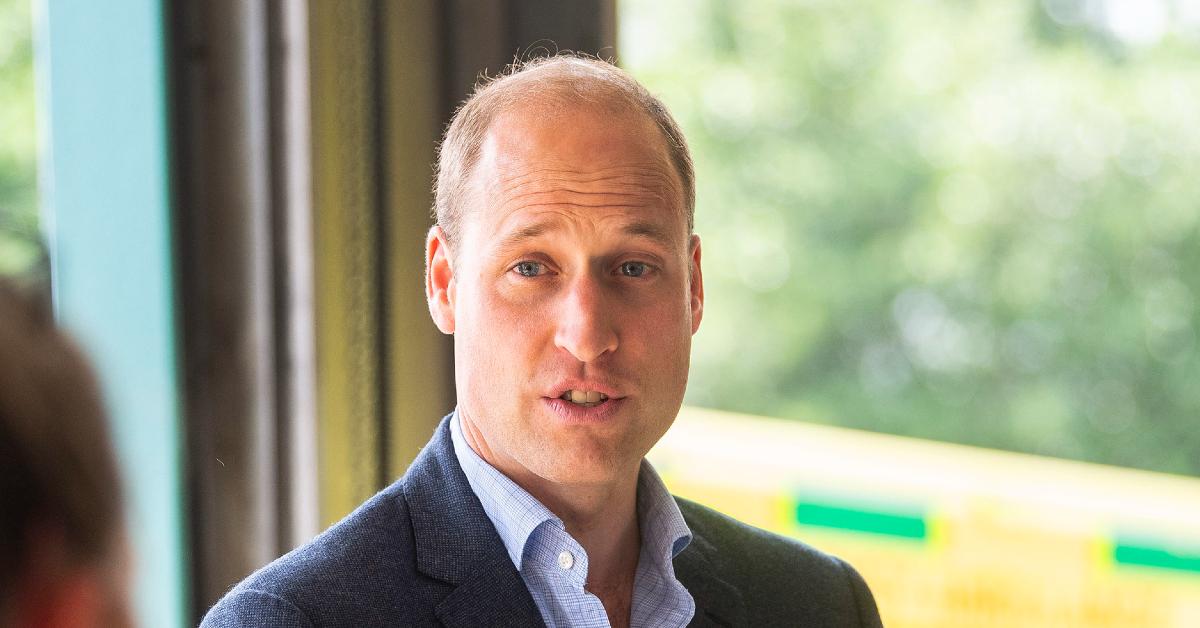 Prince William doesn't understand why so many people want to travel to space when they should be focusing on saving the world amid the ongoing climate change crisis.
Article continues below advertisement
"We need some of the world's greatest brains and minds fixed on trying to repair this planet, not trying to find the next place to go and live," he said during an interview with the BBC. "I think that ultimately is what sold it for me — that really is quite crucial to be focusing on this [planet] rather than giving up and heading out into space to try and think of solutions for the future."
The interview, which aired on Thursday, October 14, came one day after Star Trek star William Shatner became the oldest person to go to space onboard one of Jeff Bezos' rockets.
Article continues below advertisement
Bezos, Richard Branson and Elon Musk have all decided to venture into the space tourism industry.
Article continues below advertisement
William also spoke about how the next generation believe their "futures are basically threatened the whole time."
"It's very unnerving and it's very, you know, anxiety-making," he said, adding that he had "no interest" in going to space.
Article continues below advertisement
"I think for COP to communicate very clearly and very honestly what the problems are and what the solutions are going to be, is critical," he continued.
The prince, 37, has been very outspoken about saving the planet, which is why he started his Earthshot initiative; it will award five people who will help "incentivize change and help to repair our planet over the next 10 years," the website states.
Article continues below advertisement
Article continues below advertisement
"Education is such an important part of protecting our planet. We must inspire in the next generation the optimism, confidence and enthusiasm to chase those solutions and to continue building a more sustainable future," a caption read via the couple's Instagram page.
"We know that young children already identify the climate as one of their biggest worries, and Generation Earthshot aims to educate and encourage them that together we can find the answers," the note continued.