Prince William Enlists Former New York City Mayor Michael Bloomberg To Help Save The Planet: 'Waiting Is Not An Option'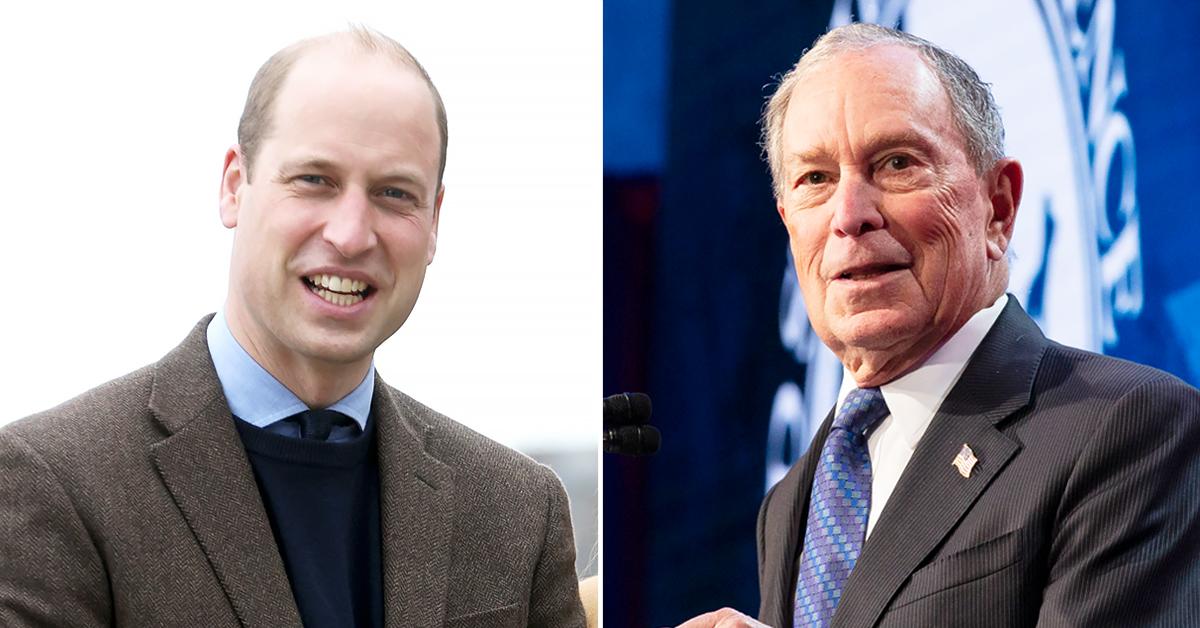 Prince William is adamant on saving the planet, so he recruited former New York City Mayor Michael Bloomberg, who supports the prince's Earthshot Prize initiative.
Article continues below advertisement
"President John F. Kennedy's Moon Shot called upon Americans to meet 'an hour of change and challenge' by putting a man on the moon by the end of the 1960s. His speech and the space program it launched united millions of people around a highly ambitious goal, and it inspired a generation of scientists and engineers, who accelerated our technological progress and helped propel us toward an era of extraterrestrial travel," the pair wrote in an op-ed for USA Today.
"An hour of change and challenge is upon us again, but this time the question isn't whether we can reach the moon. It's whether we can save the Earth," they continued.
Article continues below advertisement
Article continues below advertisement
"The science tells us that this is the decade to act — and that waiting is not an option," they noted. "Without bold and decisive action, future generations will look back and ask: How could they advance so far in space while leaving their own planet – and their own communities – so vulnerable? We must meet this moment with the optimistic spirit of President Kennedy's Moon Shot. To promote that goal, one of us (Prince William) established The Earthshot Prize, a global effort to find and celebrate solutions to the world's greatest environmental challenges over the next 10 years."
The 39-year-old has been vocal about his Earthshot initiative, and he will be releasing a five-part limited series via discovery+ on October 3.
Article continues below advertisement
"We can create a different future, a better future," he said in the sneak peek. "But only if we reach for it now."
William revealed the 15 finalists who are all helping the world on September 17; the top five will be named on October 17 and will receive a $1.4 million prize.