Prince Philip Once Told Prince Harry To 'Come Back Alive' After Heading Off To Afghanistan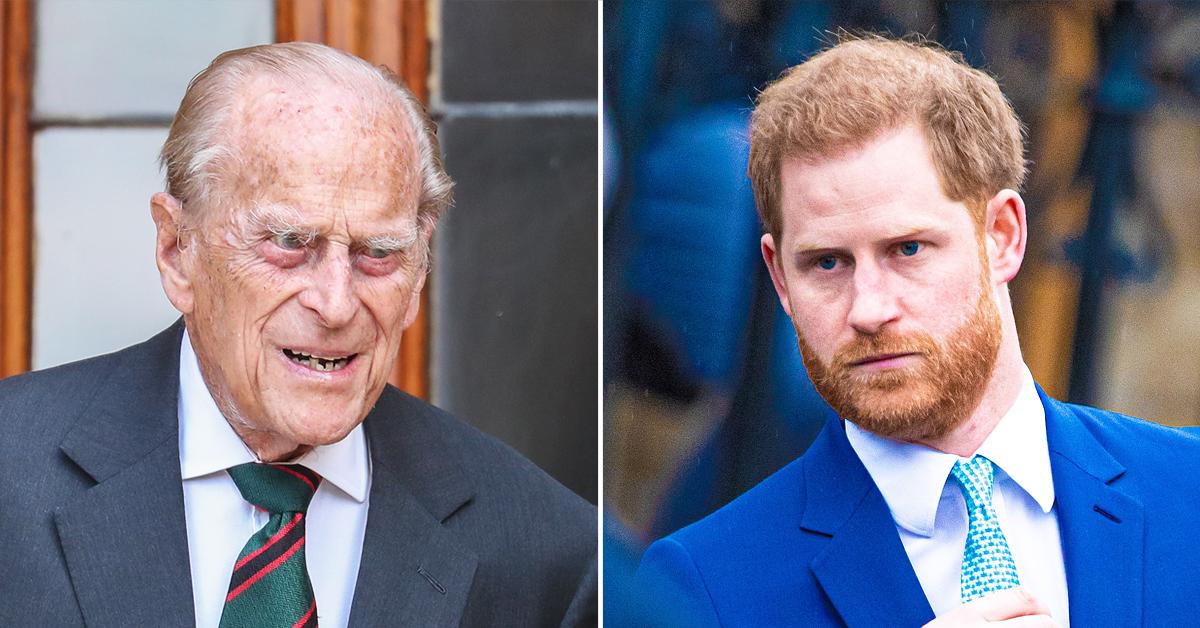 Prince Harry has nothing but sweet things to say about his late grandfather, Prince Philip. In the new BBC documentary called Prince Philip: The Royal Family Remembers, the 37-year-old revealed that the late Duke cared about his well-being.
Article continues below advertisement
"Going off to Afghanistan, he was very matter of fact and just said, 'Make sure you come back alive,'" Harry recalled. "Then when I came back, there wasn't a deep level of discussion, more a case of, 'Well you made it. How was it?' That's how he was. He was very much a listener, he sort of set the scene for you to be able to share as much as you wanted to share but he would never probe."
Prince Charles also raved about Philip's hobbies. "He adored barbecuing and he turned that into an interesting art form. And if I ever tried to do it he ... I could never get the fire to light or something ghastly so [he'd say]: 'Go away!'" he shared.
Article continues below advertisement
"Every barbecue that I've ever been on, the Duke of Edinburgh has been there cooking ... he's definitely a dab hand at the barbecue," Prince William added. "I can safely say there's never been a case of food poisoning in the family that's attributed to the Duke of Edinburgh."
"Cooking is something that I love talking to him about. And he loves watching cookery programs. Hairy Bikers, I think is one of his favorites," Sophie, Countess of Wessex said.
Article continues below advertisement
Harry also praised Philip and Queen Elizabeth's long-lasting relationship. "From my grandmother's perspective, to have someone like that on your shoulder for 73 years of marriage – it doesn't get better than that," he shared. "What you see is what you got with my grandfather. He was unapologetically him."
"The documentary-makers have been inside Buckingham Palace to meet the Duke's long-serving staff and to capture his study, private office and library, exactly as they were during his seven decades at the heart of royal life," the BBC said in a press release about the flick, which will premiere in the U.K. on BBC One Wednesday, September 22, at 9 p.m.
Article continues below advertisement
"With special access to the Queen's private cine-film collection, this film is an unrivaled portrait of a man with a unique place in royal history — by those who knew him best," the message continued.