'What A Kick In The Guts To The Royals!': Late Prince Philip Is Made Fun Of In HBO Max's New Series 'The Prince'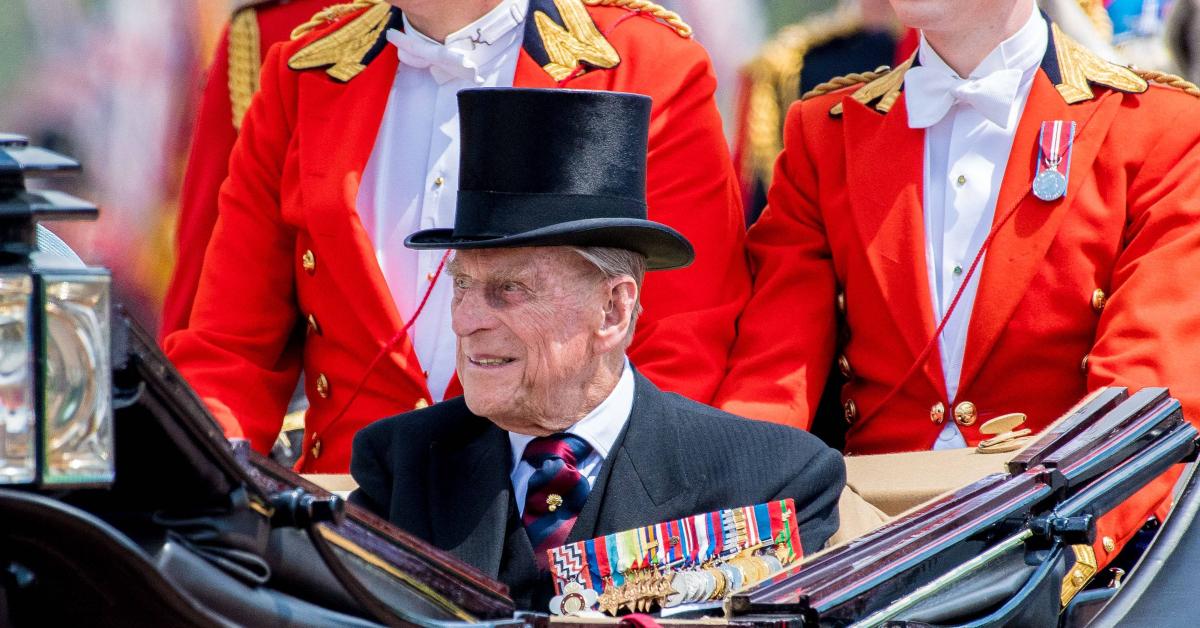 It's only been four months since Prince Philip died and HBO Max's new series The Prince has already taken aim at the late Duke.
Article continues below advertisement
In the animated series, Dan Stevens voices Philip, who is shown eating pureed mush at the dinner table and later on, he falls down on the floor — but no one says anything or even notices.
Shortly after, fans took to social media to vent about the portrayal of Philip, who died on April 9 at 99 years old.
Article continues below advertisement
One person wrote, "I'm no Royal Family fan or anything, but seeing as Prince Philip has passed away the way he's portrayed on The Prince on HBO is a little upsetting," while another added, "Bullying 3 children (so their parents), & Her Majesty The Queen, who is currently grieving the loss of her husband of 73 years. What a kick in the guts to Royals!"
Article continues below advertisement
A third user added, "Never been a fan of the Royal Family but even I'm beginning to feel bad for them. Prince Philip lost his family, home as a young boy, fought against the Nazi regime and gave a lifetime of service. He was a proud man too. Very sad to see him portrayed this way."
Even though Philip's character is not seen in the best light, royal author Robert Jobson said the late Duke would have most likely found it funny.
Article continues below advertisement
"The depiction of the Duke of Edinburgh as an old buffoon is a little cheap and unnecessary, and at this moment in time it may be out of place, but satire has been going on for centuries," Jobson told the MailOnline. "He had a sense of humor about his time, and he obviously would've taken this with a pinch of salt."
Article continues below advertisement
Prince Philip wasn't the only target, as Prince Harry was also mocked, too. Harry's pal Orlando Bloom voices his character, so he's hoping that the dad-of-two isn't upset with the series.
"This guy is so nice, and I think he's got a great sense of humor," the Troy star said. "I hope he maintains that through this because they're sort of on a pedestal. We're showing real adoration to them in one form or another. I try to justify it, because quite frankly, if I'm honest, it's not like me to poke fun at anyone but it is done with affection."
Article continues below advertisement
"The Prince centers around a biting, satirical look at the life of Prince George of Cambridge, the youngest heir to the British throne, as he navigates the trials and tribulations of being a royal child," the synopsis reads.