Orlando Bloom Defends Voicing Pal Prince Harry In New HBO Max Series 'The Prince,' Admits 'It Is Done With Affection'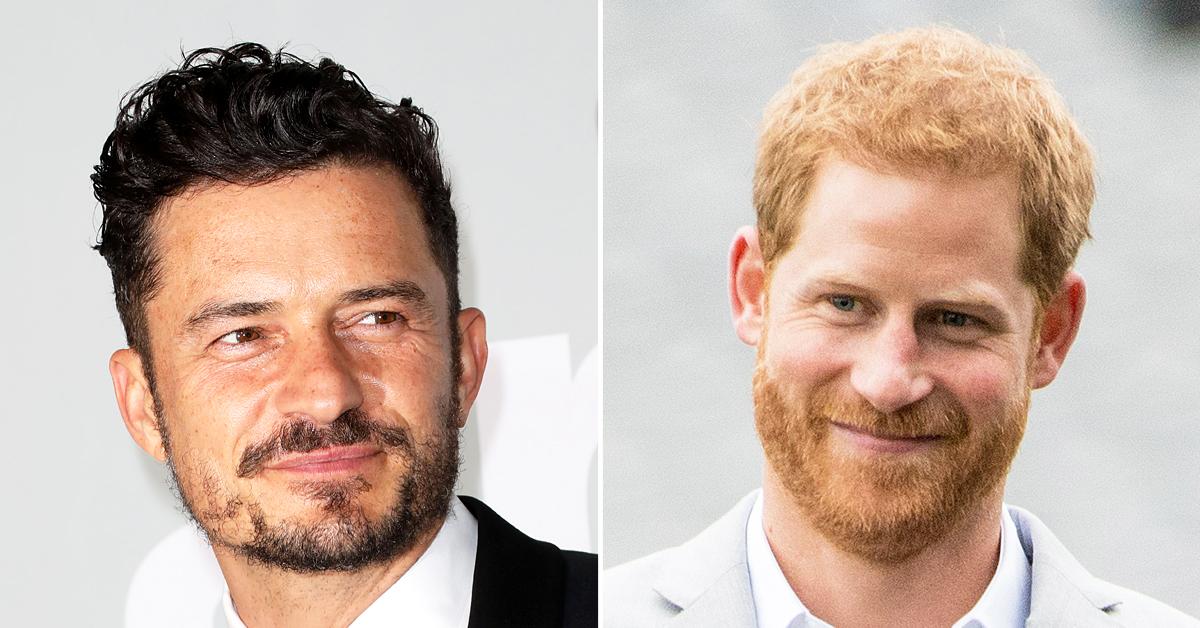 People were astonished that Orlando Bloom plays pal Prince Harry in the new HBO Max series The Prince, but the actor is defending himself.
Article continues below advertisement
"Initially, I was like, 'Hmm, how do I feel about this,' because I'm a British boy who's very proud of my roots," he told The Hollywood Reporter. "I understand how the royal family is loved by some and loathed by others, and I've always understood it as part of my heritage and background."
After his fiancé, Katy Perry, told him the idea was "genius," he decided to dive into the role.
Article continues below advertisement
"This guy is so nice, and I think he's got a great sense of humor," the Troy star said. "I hope he maintains that through this because they're sort of on a pedestal. We're showing real adoration to them in one form or another. I try to justify it, because quite frankly, if I'm honest, it's not like me to poke fun at anyone but it is done with affection."
Article continues below advertisement
Hopefully, Harry, 36, thinks it's all in good fun, but many people took to social media to vent about the casting choice.
One person wrote, "Orlando & Sophie [Turner], can't believe you worked on The Prince after banging on about privacy for your own kids. Total hypocrisy!! Shame on you both for helping mock a child," while another added, "What a disgrace!! #princegeorge Let's hope our Queen throws @GaryJanetti in the Tower! Unbelievable that stars #OrlandoBloom and #SophieTurner would want to feature in something taking the piss out of a child! #ThePrince WON'T BE WATCHING #BoycottThePrince."
Article continues below advertisement
A third user added, "All i can say re The Prince cartoon is that: Orlando Bloom and Sophie Turner are hypocrites all for money, i guess."
Article continues below advertisement
The cast also includes Alan Cumming as Prince George's butler Owen, Frances de la Tour as Queen Elizabeth, Lucy Punch as Kate Middleton, Iwan Rheon as Prince William, Dan Stevens as Prince Charles and Sophie Turner as Princess Charlotte.
"The Prince centers around a biting, satirical look at the life of Prince George of Cambridge, the youngest heir to the British throne, as he navigates the trials and tribulations of being a royal child," the synopsis reads.
Article continues below advertisement
In the trailer, the animated series pokes fun at Harry when he goes to look at an apartment in the U.S.
Article continues below advertisement
"Well, it's an apartment," Meghan Markle — who is played by Condola Rashad — replies.
"Yes, an apartment palace. I know that. Lots of tiny palaces inside one big palace," Harry says.