Prince Philip's Last Minutes Were 'Gentle' & 'Very, Very Peaceful,' Reveals Daughter-In-Law Sophie, Countess Of Wessex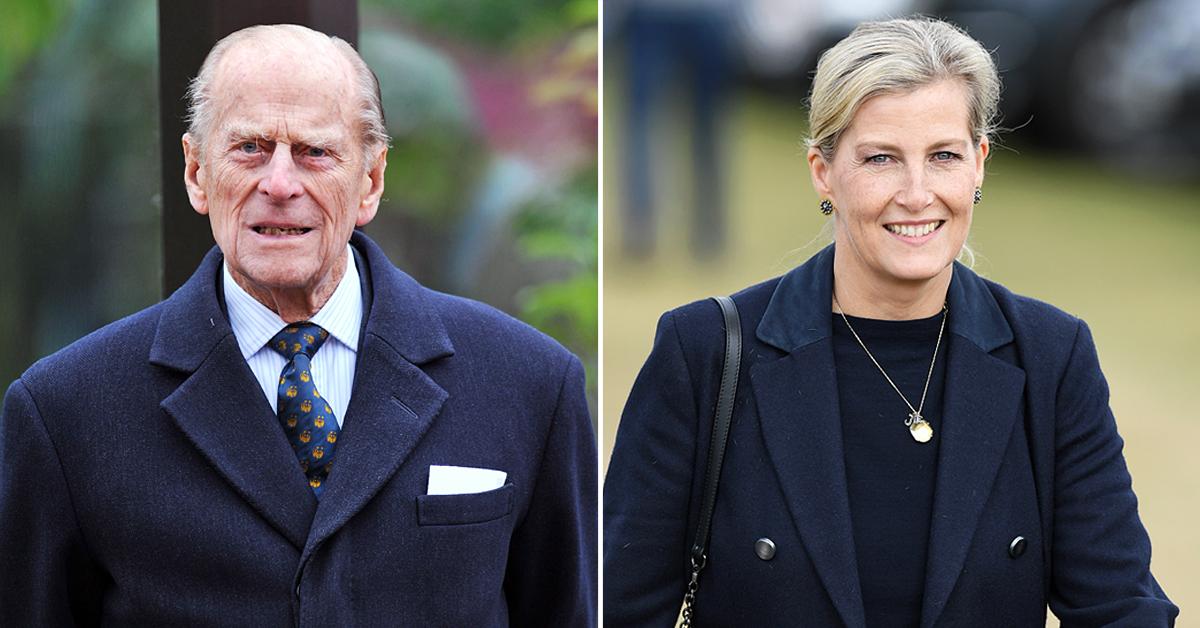 Prince Philip's final moments were filled with peace, reveals daughter-in-law Sophie, Countess of Wessex.

Sophie, who's married to Philip and Queen Elizabeth II's youngest son, Prince Edward, spoke to reporters on April 11 while she was attending a church service in Windsor.
Article continues below advertisement
"It was right for him," she expressed of his last minutes. "It was so gentle. It was just like somebody took him by the hand and off he went."
"Very, very peaceful," she added. "And that's all you want for somebody isn't it?"
Article continues below advertisement
The Duke of Edinburgh passed away at age 99 on April 9, less than two months after he underwent heart surgery. A source told The Telegraph that the Queen was by his side as he spent his final hours "in his own bed" at Windsor Castle.
Article continues below advertisement
"He spent most of the four weeks he was in hospital trying to get home. They operated on his heart in a bid to give him a little longer, maybe with the 100th birthday in mind. But he didn't really care about that," the source explained. "There is no way he would have wanted to die in hospital."
Article continues below advertisement
The insider called their chats "full and frank" and "heartfelt." Though their last conversation was likely through the phone, Charles saw his father in person on April 6.
Article continues below advertisement
On April 10, one day after Philip's death, Charles honored his life and legacy.

"I particularly wanted to say that my father, for I suppose the last 70 years, has given the most remarkable, devoted service to The Queen, to my family and to the country, but also to the whole of the Commonwealth," he shared.
"As you can imagine, my family and I miss my father enormously," Charles continued. "He was a much loved and appreciated figure and apart from anything else, I can imagine, he would be so deeply touched by the number of other people here and elsewhere around the world and the Commonwealth, who also I think, share our loss and our sorrow."