Prince Philip Believed Meghan Markle & Prince Harry's Tell-All Interview Was 'Madness,' Said 'No Good Would Come Of It'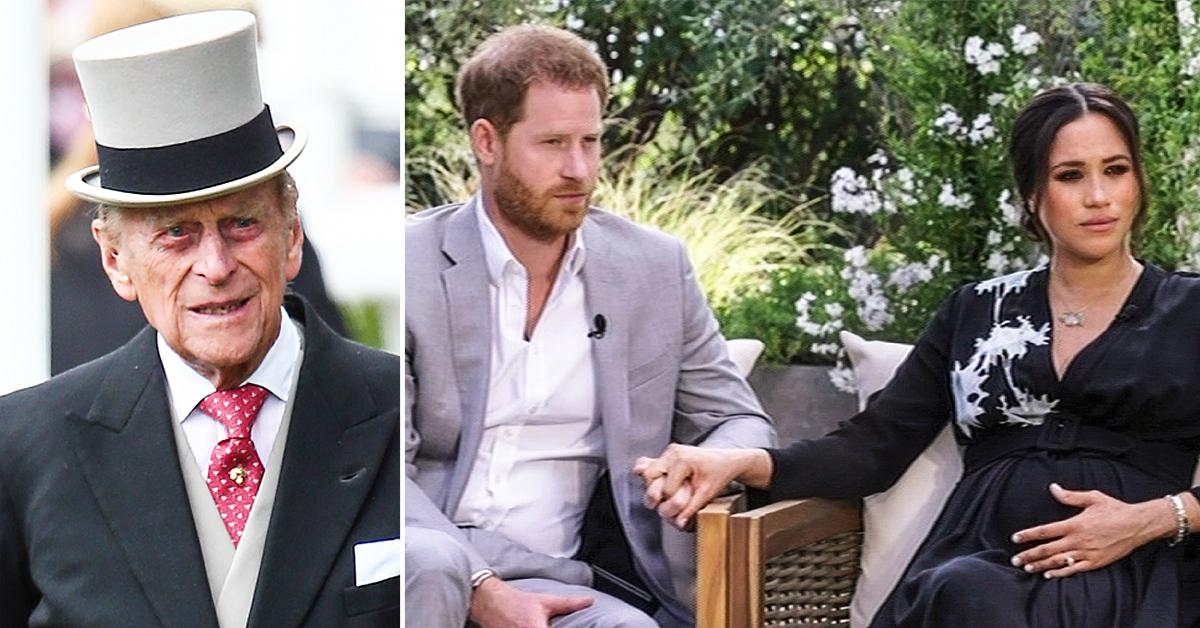 Prince Philip apparently was not pleased with Prince Harry and Meghan Markle's tell-all interview with Oprah Winfrey.
Article continues below advertisement
"I know from someone close to him that he thought Meghan and Harry's interview with Oprah Winfrey was 'madness' and 'no good would come of it,'" his official biographer, Gyles Brandreth, wrote in the Daily Mail.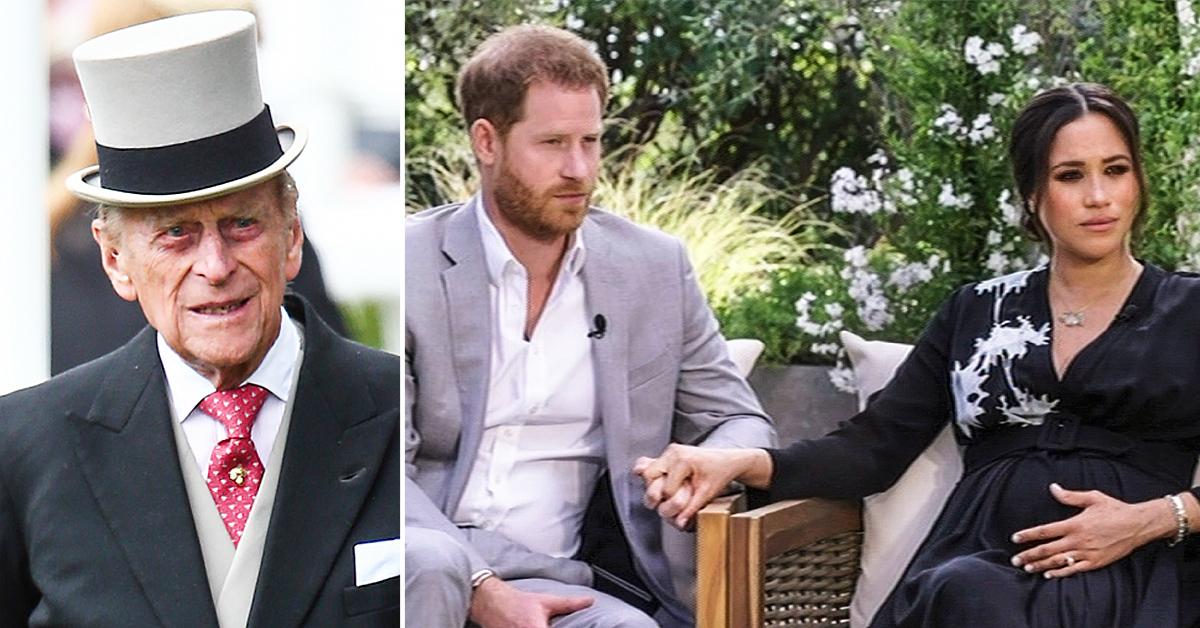 Article continues below advertisement
"I was not surprised because that is exactly how he described to me the personal TV interviews given by Prince Charles and Diana, Princess of Wales, back in the 1990s."
Article continues below advertisement
Philip, who died on Friday, April 9, at 99 years old, also disproved of Harry leaving the royal family and moving to California, saying it's "not the right thing, either for the country or for themselves."
However, he eventually accepted his grandson's decision and said: "It's his life."
"Harry had only succeeded his grandfather as Captain General of the Royal Marines in 2017. Philip had done the job for 64 years. Harry had barely managed 30 months. The Duke of Edinburgh was not pleased, nor did he believe that Harry and Meghan were doing the right thing," Brandreth, who was close with Philip, said.
Brandreth said Philip told him: "People have got to lead their lives as they think best."
Article continues below advertisement
When the interview aired while Philip was in the hospital in March, people were upset that Meghan and Harry still released the sit-down. However, Philip didn't seem to mind.
Article continues below advertisement
"The fact that the Meghan and Harry interview was aired while Philip was in hospital did not trouble him. What did worry him was the couple's preoccupation with their own problems and their willingness to talk about them in public," Brandreth wrote. "'Give TV interviews by all means,' he said, 'but don't talk about yourself.' That was one of his rules. I know he shared it with his children. I imagine he shared it with his grandchildren, too."
Brandreth said Philip loved Harry and thought he was "a good man."
"It's a big mistake to think about yourself," Philip told Harry on multiple occasions, according to Brandreth. "No one is interested in you in the long run. Don't court popularity. It doesn't last. Remember that the attention comes because of the position you are privileged to hold, not because of who you are. If you think it's all about you, you'll never be happy."
Despite Harry airing out his dirty laundry on television, he has returned to the U.K. for the first time since the interview aired. Now, people are hoping he can make up with his brother and father in the next few days.