Prince Harry's Cousins Princess Beatrice & Princess Eugenie 'Are Stunned' That He's Writing A Memoir, Source Claims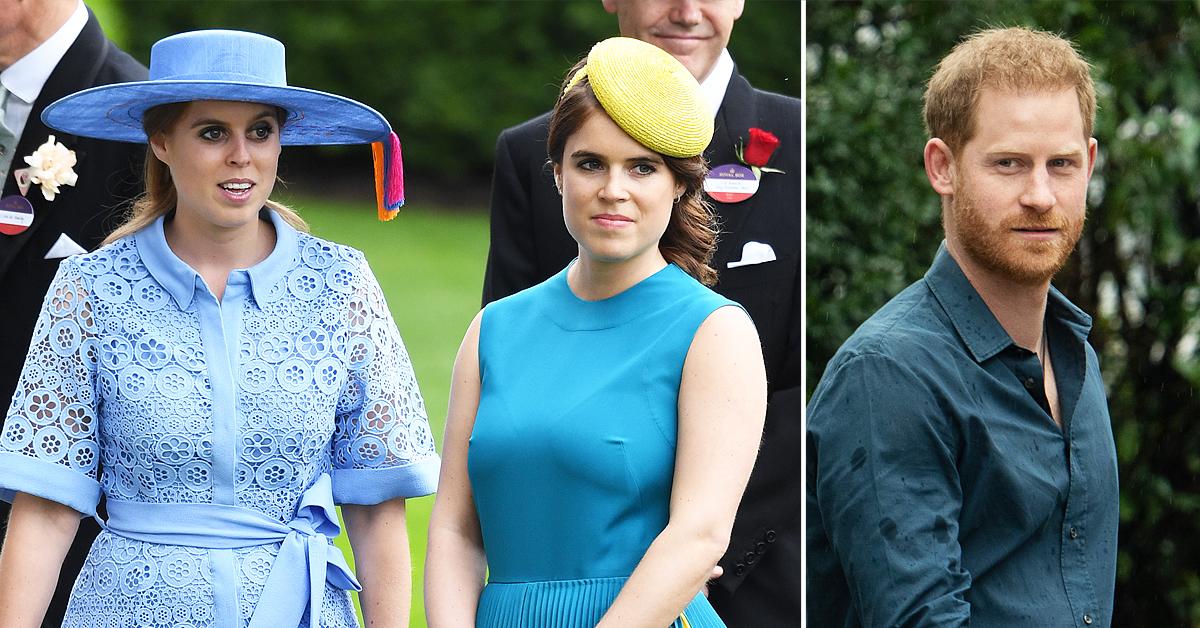 It seems like everyone in the royal family is baffled that Prince Harry would dish about his life in an upcoming memoir, but no one is more shocked than his cousins Princess Beatrice and Princess Eugenie.
Article continues below advertisement
"Harry's been going around to people saying he can't remember his childhood and his mother that much. Now he's going to write a book about it. How does that stack up?" a source told the Daily Mail's Dan Wootton. "What's really telling is even the relatives he remains closest to, like princesses Eugenie and Beatrice, are stunned by what he's up to."
Ever since Harry, 36, moved to the West Coast, he hasn't spoken highly of his father, Prince Charles, and Prince William.
Article continues below advertisement
Although Harry and William, 39, reunited earlier this month when they unveiled the statue of Princess Diana, it looks like they still have a long way to go — and the dad-of-two's latest endeavor sure won't help mend things between the brothers.
Article continues below advertisement
"This is the end of any close relationship with the Duke of Cambridge. There's nothing more that can be said on that front. William believes his behavior is shameful and tasteless," the insider shared.
"This is nothing like Andrew Morton's biography of Princess Diana or Jonathan Dimbleby's of Prince Charles – this is coming from the horse's mouth," the source continued. "Harry will have to take ownership of every word forever more. There's no room for deniability. So in terms of the monarchy, this is massive. It's going to have a big impact."
Article continues below advertisement
"But what's the worst he can say? Will he name the so-called 'royal racist'? There's a lot of worry about that," the source noted.
Article continues below advertisement
One thing is for sure — Harry may be widening the rift between him and his brood by publishing this tome.
"This is the no going back moment – the final nail in the coffin of the royal family's relationship with Harry," a senior royal source said. "The emotional turmoil as they wait over a year for publication is going to be torturous."