Prince Harry Is 'Bizarrely Hellbent' On Bashing Prince Charles In New Memoir, Source Claims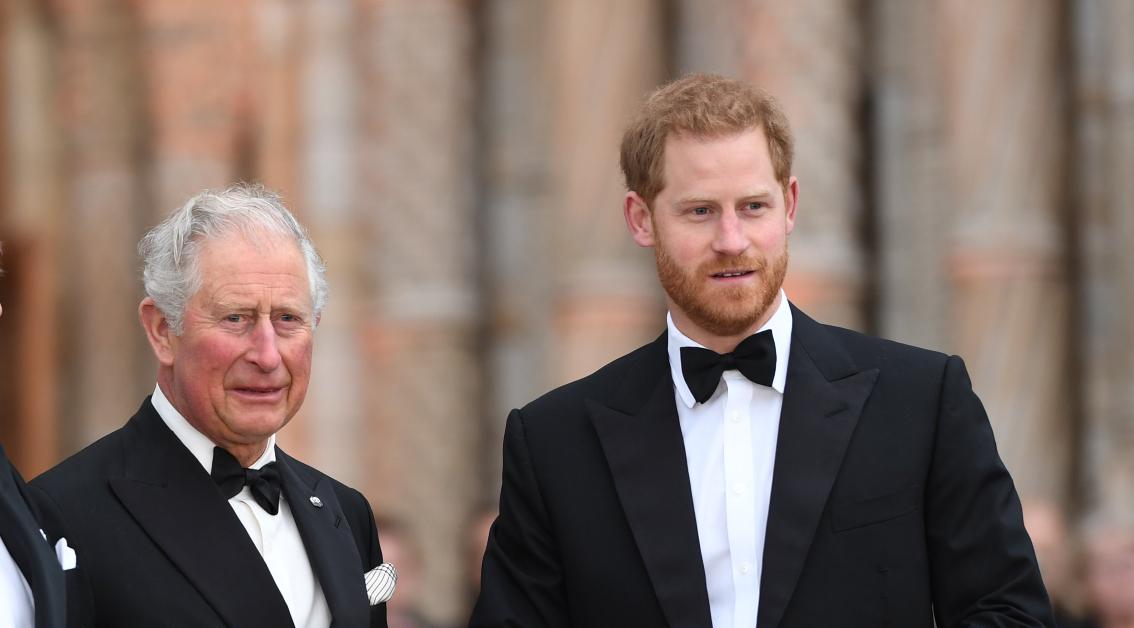 The royal family is reportedly nervous as to what Prince Harry will divulge in his new memoir, but Prince Charles is supposedly fearing the worst.
Article continues below advertisement
The 36-year-old — who spoke about his strained relationship with his father earlier this year — is "bizarrely hellbent" on trashing the Prince of Wales, The Mirror reported.
"Charles can certainly be accused of being somewhat old school in his emotions at times, but he loves both his sons dearly and has done the very best for them throughout their lives," a source told the outlet. "It would be correct to say he is concerned over Harry's chosen path and does feel the constant attacks on his parenting style and other hurtful comments of members of the family are completely unjust. He would never want to push Harry further away than he already is doing already but it's a difficult situation."
Article continues below advertisement
Article continues below advertisement
"There's a lot to work through there. I feel really let down because he's been through something similar, he knows what pain feels like, and Archie is his grandson, but at the same time, I of course, will always love him, but there's a lot of hurt that happened and I will continue to make it one of my priorities to try and heal that relationship," he told Oprah Winfrey. "But they only know what they know. I have tried to educate them from the process I have been educated."
Article continues below advertisement
Earlier this week, the dad-of-two revealed some exciting news.
"I'm writing this not as the prince I was born but as the man I have become. I've worn many hats over the years, both literally and figuratively, and my hope is that in telling my story — the highs and lows, the mistakes, the lessons learned — I can help show that no matter where we come from, we have more in common than we think," he said in a press release. "I'm deeply grateful for the opportunity to share what I've learned over the course of my life so far and excited for people to read a firsthand account of my life that's accurate and wholly truthful."
Article continues below advertisement
Harry hasn't held back in his previous interviews, and his brood is not excited for his latest endeavor.
"This is the no going back moment – the final nail in the coffin of the royal family's relationship with Harry," an insider told the MailOnline's Dan Wootton. "The emotional turmoil as they wait over a year for publication is going to be torturous."