The Royal Family Is Fearful Of Who Prince Harry Could Target In His Upcoming Memoir, He's 'Unlikely To Criticize His Late Mother Or His Grandmother,' Expert Claims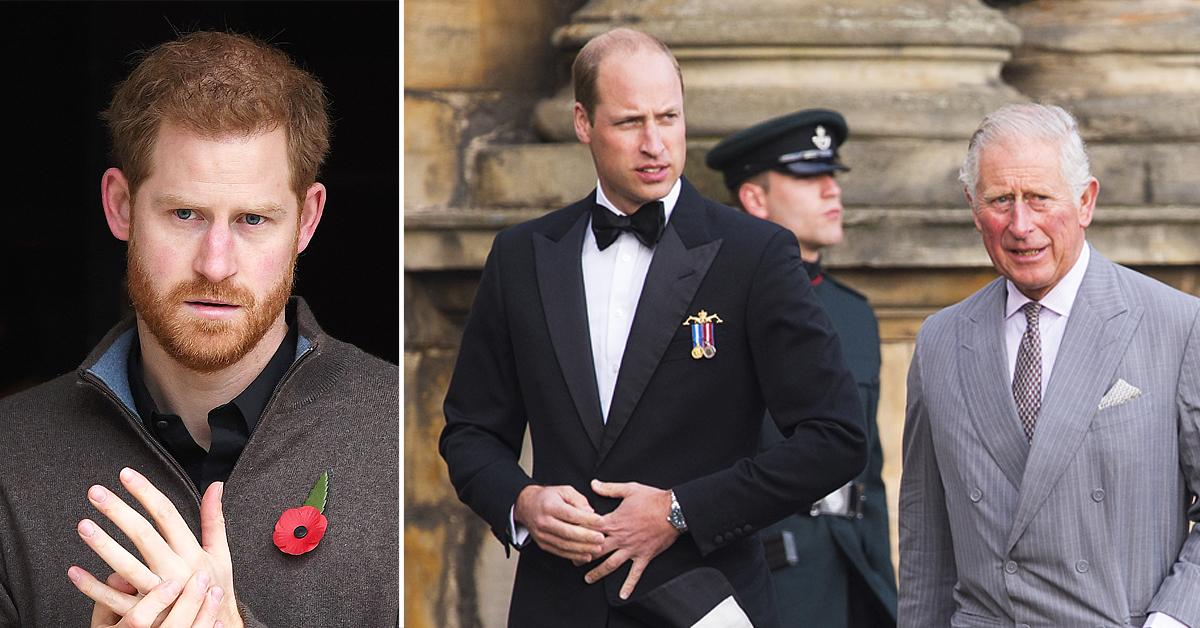 It seems like Prince Harry is ready to spill the tea, but the royal family is fearful of who he will focus on in his upcoming memoir.
Article continues below advertisement
"So who might be in the firing line? Insiders fear the targets could include Charles, William, Camilla and the institution itself. 'He is unlikely to criticize his late mother or his grandmother the Queen,' is the view of one courtier. 'But for everyone else it's tin-hat time,'" royal expert Richard Kay wrote in a piece for the Daily Mail. "What Harry may not grasp is that any reproach of Charles, for example over his parenting skills – an issue he has raised before – is an implied criticism of the Queen. The same applies to attacks on the monarchy.
Article continues below advertisement
"His breach with his brother is an open wound that was not even remotely healed during Harry's flying visit to unveil the Diana statue. He said in his Oprah interview that his father had cut him off financially, a claim denied but viewed by millions around the world," he continued. "And in private he has made uncomplimentary comments about his stepmother the Duchess of Cornwall. In the hands of socially unaware Harry, exploring any one of these in more detail could be incendiary."
Article continues below advertisement
"Charles can certainly be accused of being somewhat old school in his emotions at times, but he loves both his sons dearly and has done the very best for them throughout their lives," a source told the outlet. "It would be correct to say he is concerned over Harry's chosen path and does feel the constant attacks on his parenting style and other hurtful comments of members of the family are completely unjust. He would never want to push Harry further away than he already is doing already but it's a difficult situation."