Meghan Markle & Prince Harry's Departure From The Royal Family Is 'Ironic' As 'They've Done Nothing But Put Themselves In The Public Eye,' Expert States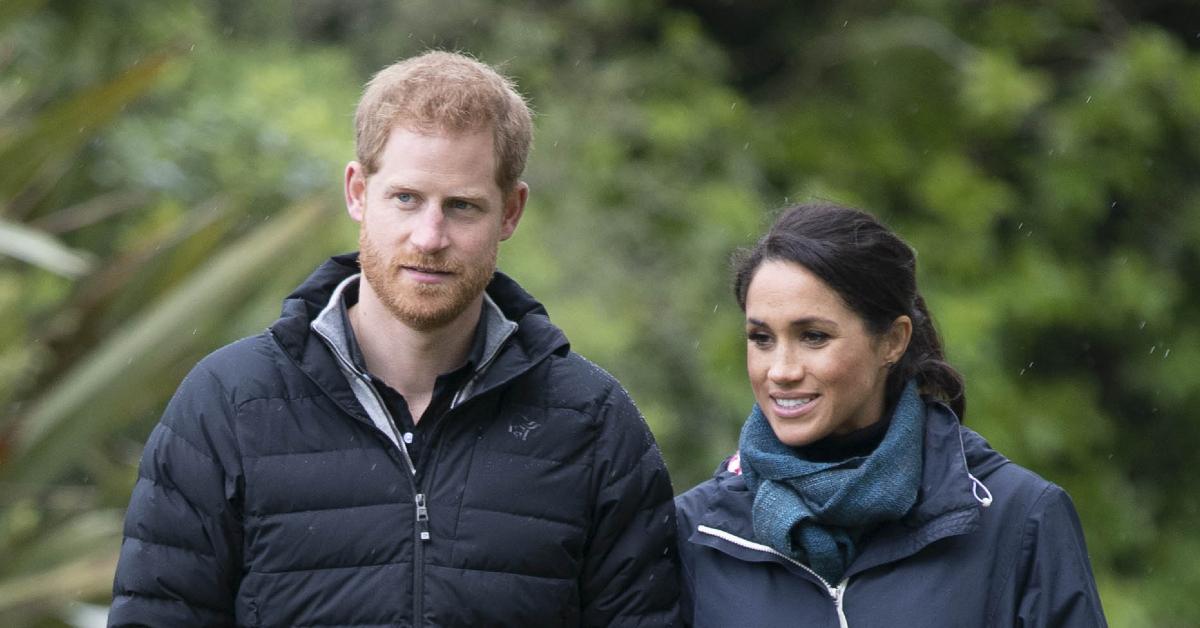 When Prince Harry and Meghan Markle announced they were leaving the royal family, they seemed excited to reside in California and be out of the spotlight. However, royal expert Phil Dampier — who writes a weekly column for The Royal Observer — said the two have done anything but keep quiet.
Article continues below advertisement
"It is one of the great ironies of Harry and Meghan's departure that they said one of the reasons they wanted to go was to have some privacy and get away from the prying eyes of the press and public, and seemingly since then they've done nothing but put themselves in the public eye," he told The Sun. "It's just reaching farcical proportions."
Article continues below advertisement
"They said they didn't cooperate with Finding Freedom, the book that Omid Scobie wrote, and then later on it emerged that they had had some input into it," he continued. "We've had the Oprah Winfrey interview, we've had the James Corden interview, we've had various other interviews and podcasts, and now the book. It is just ludicrous to suggest that they want to have a private life. Because if they did they wouldn't be drawing attention to themselves."
To make matters worse, Harry, 36, announced he is writing a memoir about his life — and now the royal family is nervous as to what he will spill.
Article continues below advertisement
"So who might be in the firing line? Insiders fear the targets could include Charles, William, Camilla and the institution itself. 'He is unlikely to criticize his late mother or his grandmother the Queen,' is the view of one courtier. 'But for everyone else it's tin-hat time,'" royal expert Richard Kay wrote in a piece for the Daily Mail. "What Harry may not grasp is that any reproach of Charles, for example over his parenting skills – an issue he has raised before – is an implied criticism of the Queen. The same applies to attacks on the monarchy.
Article continues below advertisement
Additionally, Harry's latest endeavor doesn't seem like it will fix things with his older brother, Prince William.
"This book is not going to make the rift any better," Dampier said. "Clearly it is as bad as ever. If he was healing the rift with his family, particularly his brother, he wouldn't be coming out with this book, which is clearly going to cause more hurt."