Prince Harry Says 'The Pandemic Certainly Changed Or Flipped Life Upside Down For So Many People' During Speech At Warrior Games Event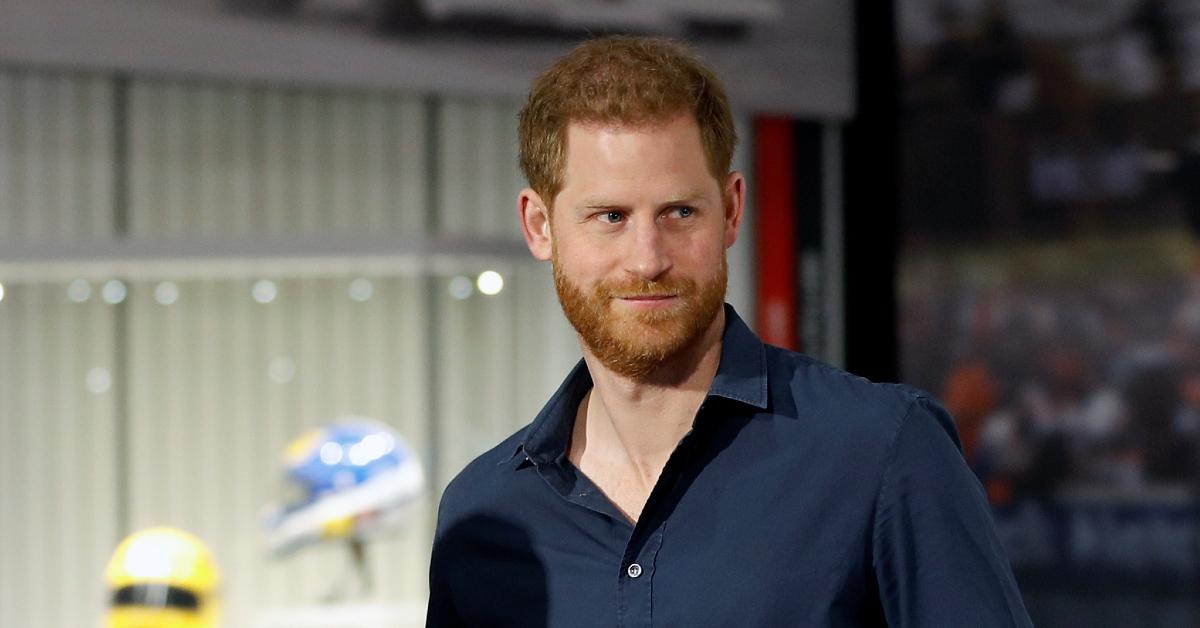 Even though Prince Harry has spent ample time with his family in the last year and a half, he made it clear that the ongoing coronavirus situation is anything but pleasant.
Article continues below advertisement
"I am so sorry that we're not all together at the Warrior Games where we should be. The pandemic has certainly changed or flipped life upside down for so many people," he said at a virtual event on Monday, September 13, where he was introduced by First Lady Dr. Jill Biden.
"I will never forget that first visit that I had to the Warrior Games, which inspired me to create the Invictus Games and the Invictus Games never would have been created had I not been inspired by every single one of you, and your companions, and the families for everything that you give to the service of this country," he continued.
Article continues below advertisement
The red-headed royal was supposed to appear at the in-person Orlando, Fla., event, but due to COVID-19 concerns, the gathering was held virtually.
Article continues below advertisement
"The Department of Defense Warrior Games is an annual event, first held in 2010, that celebrates the resiliency and dedication of wounded, ill, and injured active duty and veteran U.S. military service members," the website reads about the annual event.
Harry founded the Invictus Games in 2013 after he visited the Warrior Games in the U.S., where he saw how the sport can help veterans physically and mentally.
Article continues below advertisement
Article continues below advertisement
"It is ultimately the reminder of service, both at home and overseas," he said. "As we know, once served, always serving. The pride on your faces makes me incredibly happy to know how far you guys have come, the dark places you've been to, and where you are now — stronger than ever before, no doubt."
Harry, who served in the Army for 10 years, continued, "To see you guys smiling, when I know how much you've been through — it's not just about you and your families," he shared. "You have to remember, you're doing this for your brothers and sisters in arms. And those people who are in a really dark place — you know what it's like, you've been there yourselves, recovered for yourselves, and you're leading them to their own recovery."