Meghan Markle & Prince Harry's 'Honeymoon Is Over' As 'American Commentators Are Getting Bored With Them,' Broadcaster Claims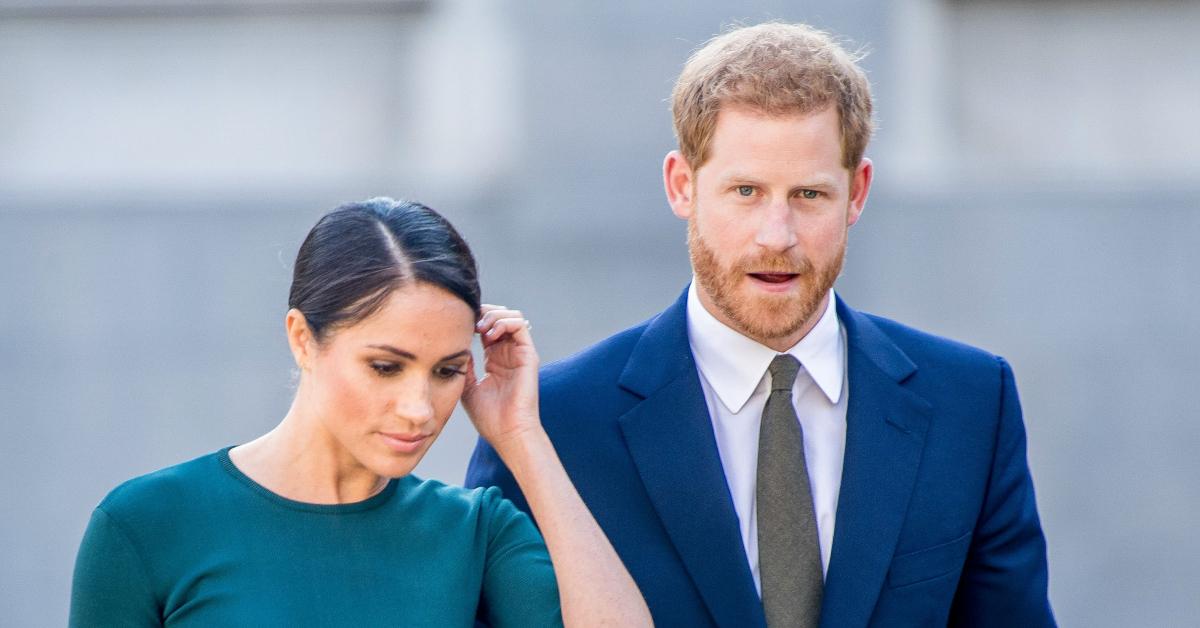 Meghan Markle and Prince Harry have been in the spotlight ever since they left the royal family, and according to TV commentator Nigel Farage, he believes the couple's time is up.
Article continues below advertisement
"Meghan and Harry had mover's advantage in that they were able to put their side of the argument out before anybody else," he said. "But bit by bit, I can see even American commentators getting very bored with them, so I think their honeymoon is over."
Article continues below advertisement
The poll asked 1,667 U.K. adults what they thought of the couple — people ages 18 to 24 are split over Harry (47 percent positive vs. 44 percent negative), but they tend to think of Meghan, 40, more positively — 50 percent vs. 40 percent.
But only 13 to 18 percent of people who are 65 and older think of the pair in a positive light.
Article continues below advertisement
"America is a little bit behind but Americans are beginning to see it," Farage noted of the poll.
Royal expert Duncan Larcombe believes this "must be really hard for [Harry] and probably adds to his anger," he told Closer magazine.
Article continues below advertisement
"Meghan too was so welcomed in the beginning, but now the U.K. has lost trust in her. Their popularity has totally nosedived," he continued. "It's worrying to think what Harry has left if his American life fails for him. I don't think he'll be welcomed back as a working royal, but he would as a brother, son and grandson. "If Harry's not on the balcony at Buckingham Palace, waving to the crowds, on the day his father or his brother becomes King, then I think the public will be done with him."
Article continues below advertisement
The reason why Harry and Meghan are not as well liked is most likely due to their recent statements on the Afghanistan crisis.
"Harry was very much involved in that conflict so to see what's happened now must be very difficult," expert Richard Eden claimed. "Then they issued this statement, which was very bland and very wishy-washy. That's because to my mind, they're very much in bed now with the Democrats and with the future political ambitions of Meghan."