Dr. Jill Biden & Prince Harry Team Up To Host Virtual Event Which Honors Warrior Games Athletes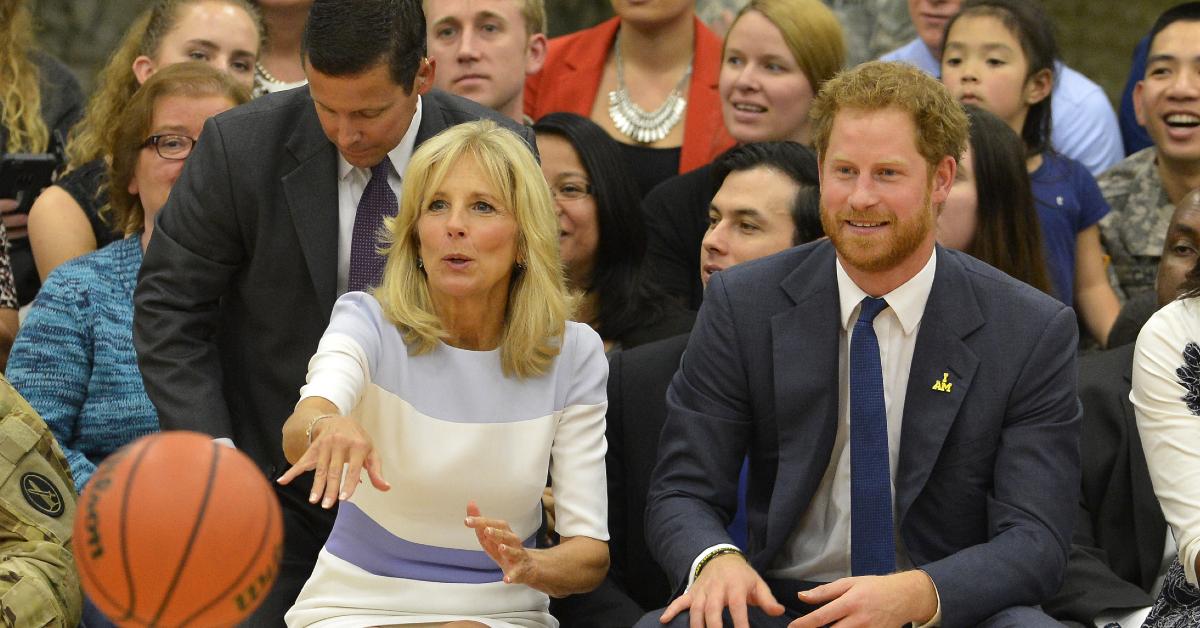 Teaming up for a good cause! First Lady Dr. Jill Biden and Prince Harry are hosting a virtual event on Monday, September 13, to honor Warrior Games athletes, their families and caregivers.
Article continues below advertisement
"The Department of Defense Warrior Games is an annual event, first held in 2010, that celebrates the resiliency and dedication of wounded, ill, and injured active duty and veteran U.S. military service members," the website reads about the annual event.
The 2021 Warrior Games were set to take place in Orlando, Fla., this week, but were canceled due to COVID-19 concerns.
Article continues below advertisement
Dr. Biden, Harry and Secretary of Defense Lloyd Austin were going to attend in-person, but now the event will be virtual and take place at 6 p.m. ET, the White House said in a statement.
Article continues below advertisement
The teacher and royal met during his tour of the U.S. in 2013, where he attended a reception for British and U.S. wounded warriors in Washington, D.C.
Harry and Dr. Biden have previously bonded over their love of helping others.
Article continues below advertisement
"I've done a lot with the Invictus Games and Walking with the Wounded. Joe [Biden] and I met with them," Dr. Biden said. "So there's so many connections and that's why it was important to hear their stories and and hear how they've triumphed."
Article continues below advertisement
Rumors have swirled that the former actress is looking to go into politics — and Dr. Biden could be of help.
Article continues below advertisement
"And what about the next 40 years? Once Harry has finished promoting his books, will Meghan launch her own global campaign to engage in the swirling muck of American politics?" biographer Tom Bower claimed. "With the support of Democrat godfathers the Clintons and the Obamas, Meghan should have little difficulty getting ­nominated as one of the state's 40 Congressmen sent to Washington."
"If Californians flock to her ­Crusade for Goodness, then after two terms — just four years — she can establish her political roots. After that, fate would take over," he added. "If one of the state's two Senate seats comes free and she has ­mastered the trade, a mixed-race woman should be a strong runner. She could also run for the state's governorship, one of ­America's most prestigious offices."