Princess Diana Biographer Says Prince Harry & Prince William May Never Reconcile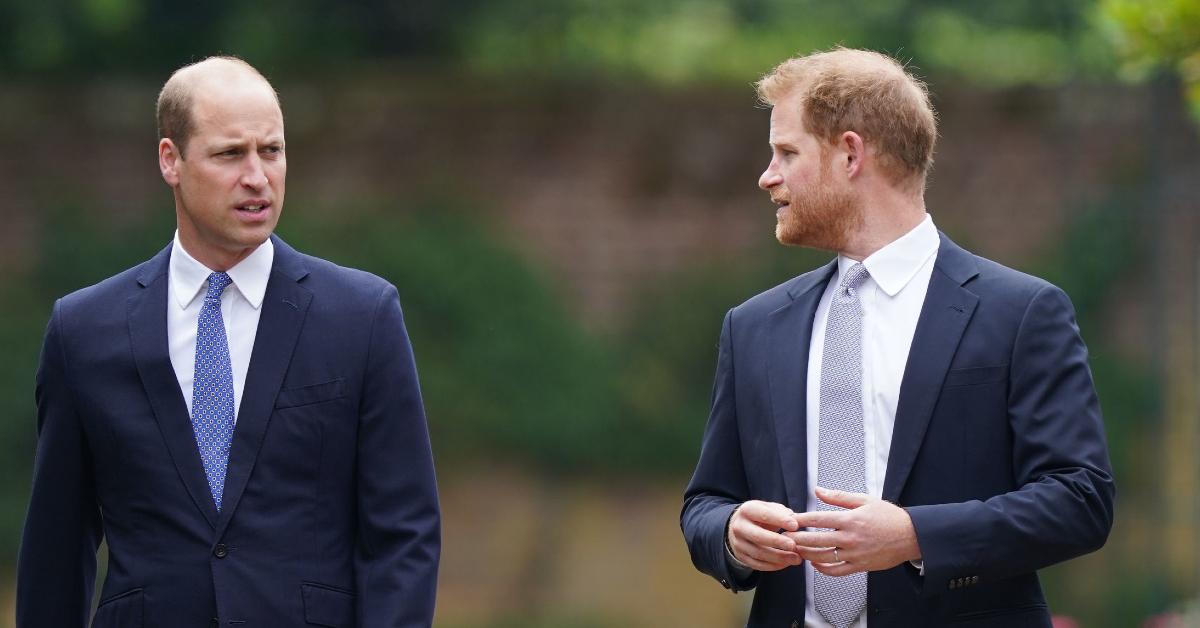 It looks like Prince William and Prince Harry may never make amends, author Andrew Morton believes.
"I very much doubt they will be reconciled. There is a lot of wishful thinking about this," he shared. "The closest parallel is George VI and Edward VIII. George VI adored his brother, like Harry adored William, they were inseparable, but then he abdicated, moved abroad and the relationship was never the same again, and William and Harry are in a similar situation."
Article continues below advertisement
The siblings haven't been on good terms in quite some time, and it doesn't seem like things are getting better. When Harry, 37, and Meghan Markle, 41, made a trip to the U.K. in June for the Platinum Jubilee, the brothers barely interacted.
"At the moment, it does not look likely that Harry and Meghan and William and Kate will meet up separately during the Jubilee celebrations," one insider told Page Six. "There is certainly nothing in the diary at the moment."
Article continues below advertisement
There were rumors that Meghan and Harry were invited to the Queen's Balmoral estate this summer, but it sounds like that is off the table.
Article continues below advertisement
"It's a bittersweet invite for Meghan, because on one hand, it fuels her and Harry's confidence that they are very much still part of the family. But after so much time away, she fears Harry will be lured back into the fold and want to return to the U.K.," a source shared.
"Meghan doesn't doubt that Harry is committed to spending the rest of his life in America," the source noted, adding that she "does have certain trepidation over how these types of visits can pull at his heartstrings. She's been aware of Harry's homesickness for some time, and she can see just how excited he is to show more of his heritage to their children, without the attention and security fears that surrounded them in London."
Morton spoke with The Daily Beast about Harry and William.
Article continues below advertisement